PE Mission Statement
Here at Hill Top, we pride ourselves on providing all our children with inspiring and motivating Physical Education and School Sport experiences.
Our aim is to develop positive attitudes towards physical activity which will enable our children to make good healthy lifestyle choices and promote life-long participation in sport.
PE Long Term Plan 2019-20
Here is our long term plan which shows our PE coverage for this year:
Hill Top have, once again, achieved the Gold School Games Mark.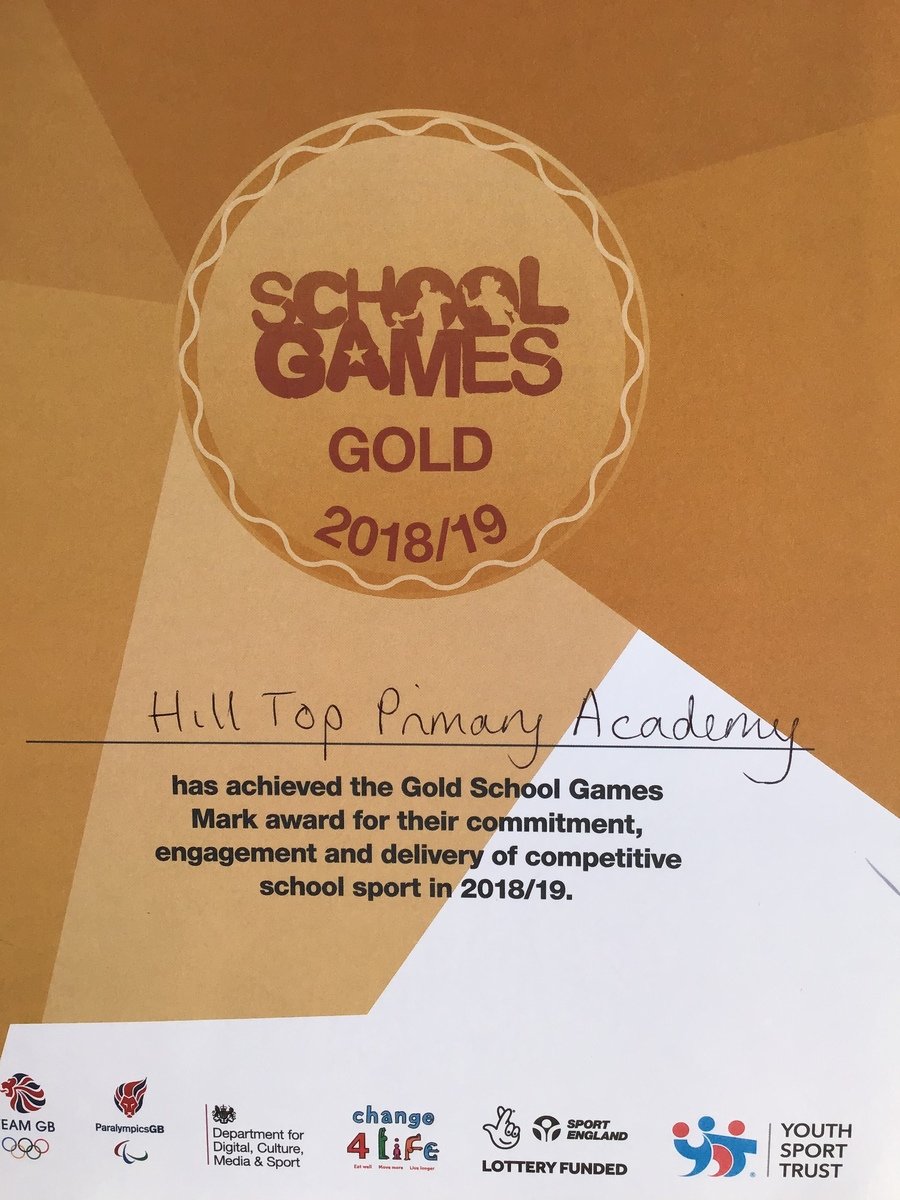 PE 2019-20 PE Competitions
Year 5&6 Indoor Athletics
On the 4th November 2019, children from Year 5&6 competed in an indoor athletics competition at Woodkirk Academy. The competition was out of four schools and overall Hill Top came second. The children were outstanding, giving their all to every event, impeccable behaviour and worked fantastically as a team. We are extremely proud of our children and would like to congratulate them all for their terrific performance.
Year 5 Basketball
On the 15th January 2020, Year 5 children took part in a basketball competition at Morley Academy. They played extremely well and gave 100% in every match. The competition was tough, however our children managed to secure a second place finish. This is an amazing result and we are very proud of their performance, well done!
Key Stage One Volleyball
Children from Years 1 and 2 participated in a volleyball competition on Tuesday the 4th February at Woodkirk Academy. There were no prizes for the competition, however all our children tried their best and showed fantastic enthusiasm, effort and sportsmanship during the event. Well done Key Stage One!
KS2 Dodgeball
Children from Key Stage Two took part in a Dodgeball tournament at Birchfield Primary. They played extremely well and won three of their games. A fantastic result!
Year 5&6 Kwik Cricket
Children from Year 5 and 6 attended the Kwik Cricket competition at Hunslet Nelson and came third. They had a fantastic day and were a credit to our school.
Key Steps Gymnastics Competition
Our Gymnastics team competed at the Key Steps Gymnastics Competition at John Charles Centre for Sport. They each presented three individual routines and came second as a team. There were also individual successes: Lukas 1st overall, 1st Body Prep, Daniel 2nd Vault, Francesca 2nd Body Prep, Evie C 3rd Vault. Well done to the entire team.
Year 4 Tag Rugby
Well done to our Year 4 Tag Rugby team. They participated in a competition at Morley Rugby Club and came 3rd overall. The children had a brilliant day.
Here is our long term plan which shows what we are teaching in PE this year:
Hill Top have, once again, achieved the Gold School Games Mark.
Our Year 5/6 Gymnastics team represented our school at the Key Step Competition on 12th March. They were fantastic; here are the results:
Team 1: 4th Place overall, Amelia - Floor Bronze, Vault Bronze, Individual Overall Silver.
Team 2: 3rd Place overall, Lukas - Vault Bronze.
Well done everyone!
Here is our Long Term Plan for this year:
We are very pleased to announce that our school have achieved the Gold School Games Mark award for the third year in a row!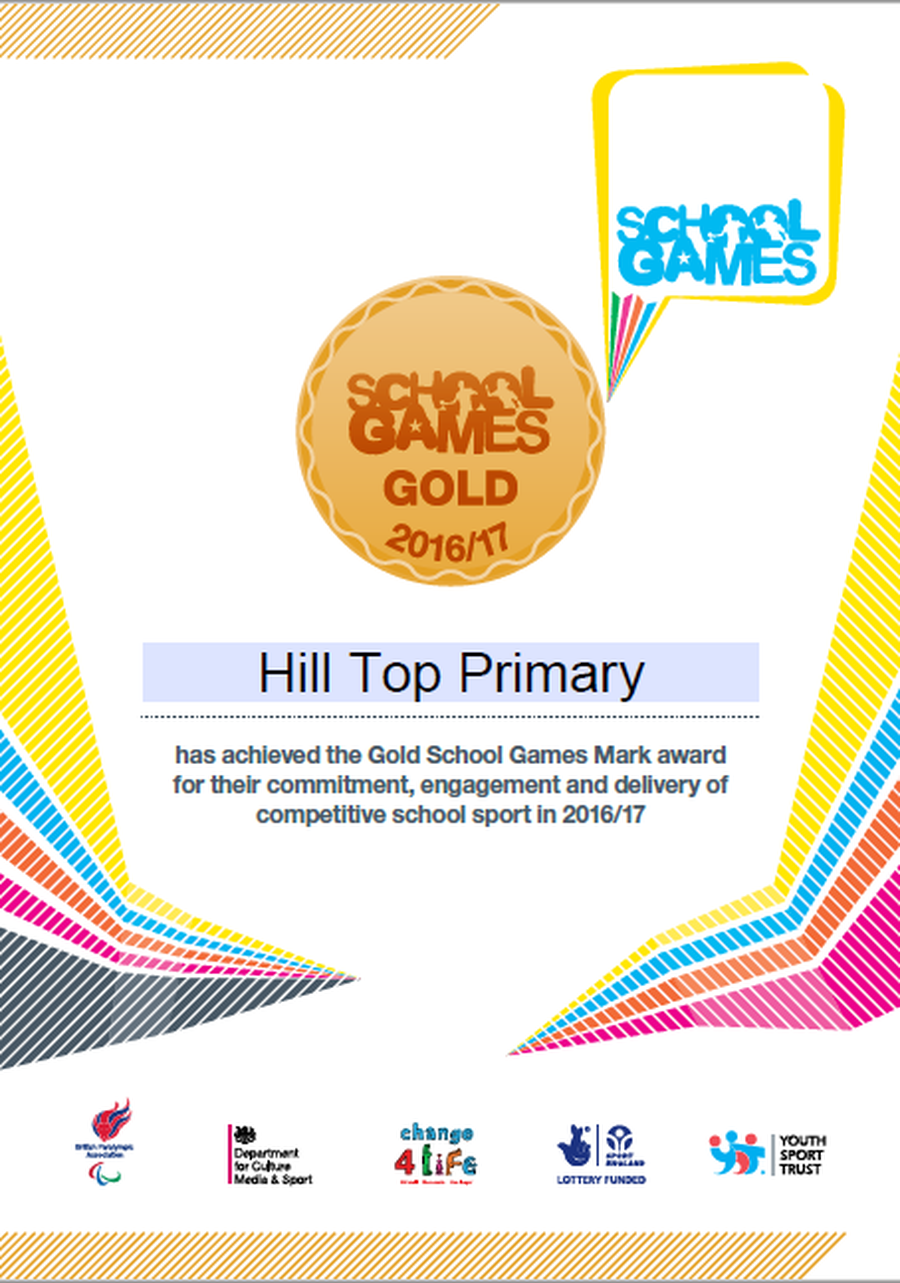 Our Year 5 Tennis team competed at the West Yorkshire School Games for the second year in a row! Congratulations.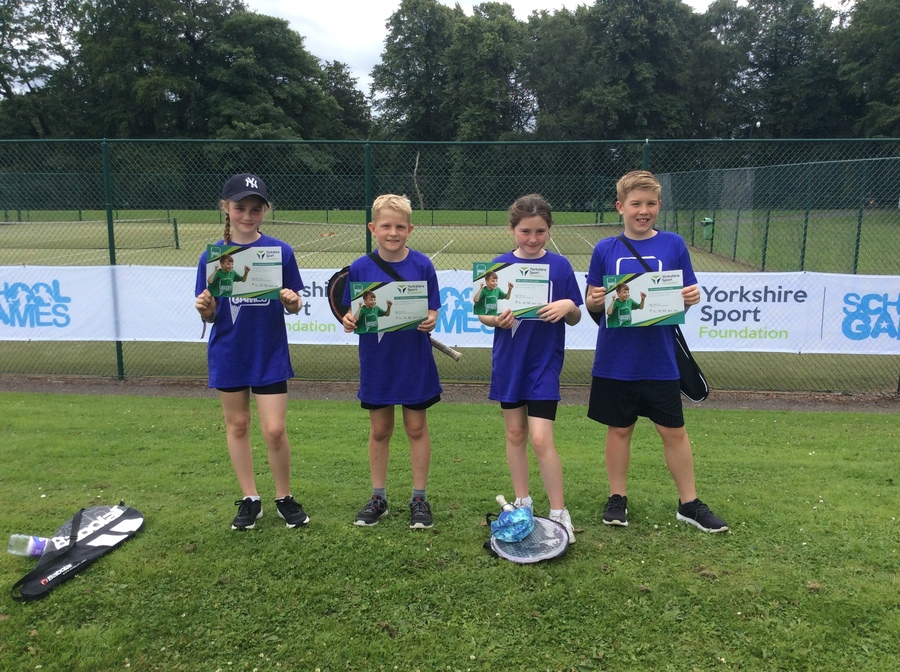 Our Rounders team performed brilliantly at the MSSA KS2 Rounders Competition. Their fielding skills were excellent and they came second place!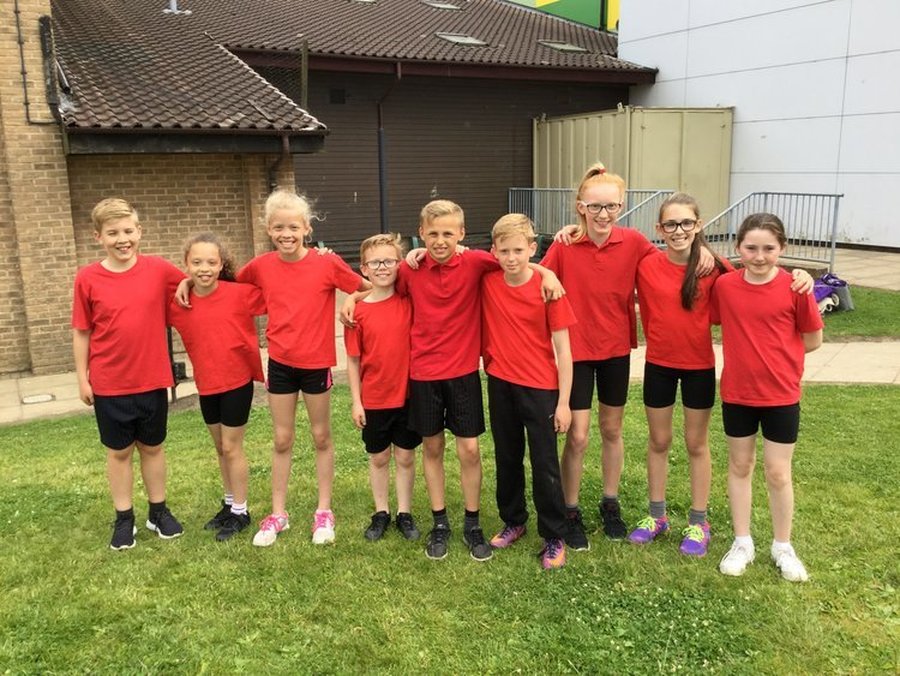 We had a fantastic time at Bruntcliffe Sports this year and won lots of medals:
Finlay - Gold in 80m Sprint
Ella - Gold in 80m Sprint
Tiana - Bronze in 600m
Amelia - Silver in 600m
Tia - Bronze in 600m
Evie - Gold in 400m
Sam - Gold in 300m
Daniel - Silver in 300m
Year 5 Girls - Bronze in Relay
Emily - Silver in Long Jump
Zach - Gold in Rounder's Throw
Libby - Gold in Rounder's Throw
Ellie-Mae - Bronze in Rounder's Throw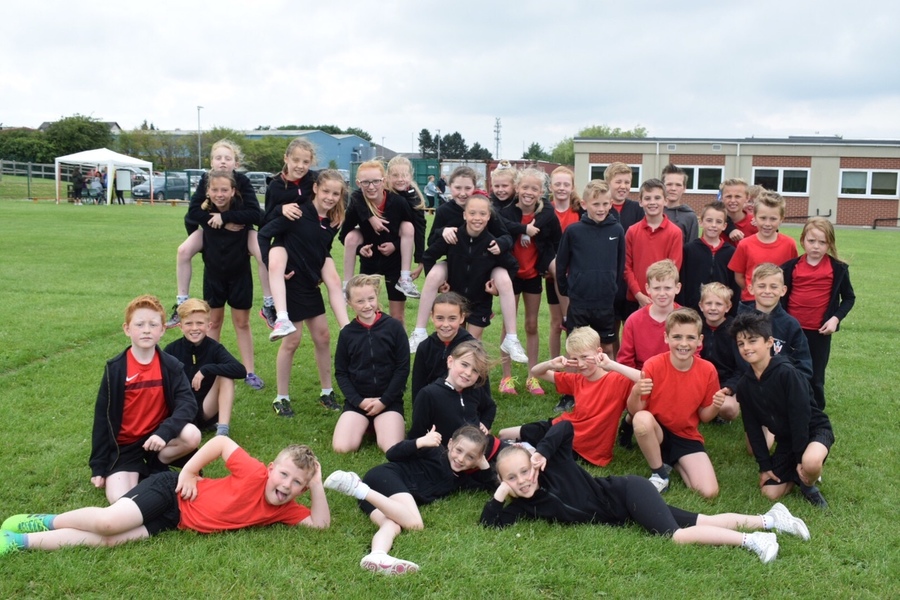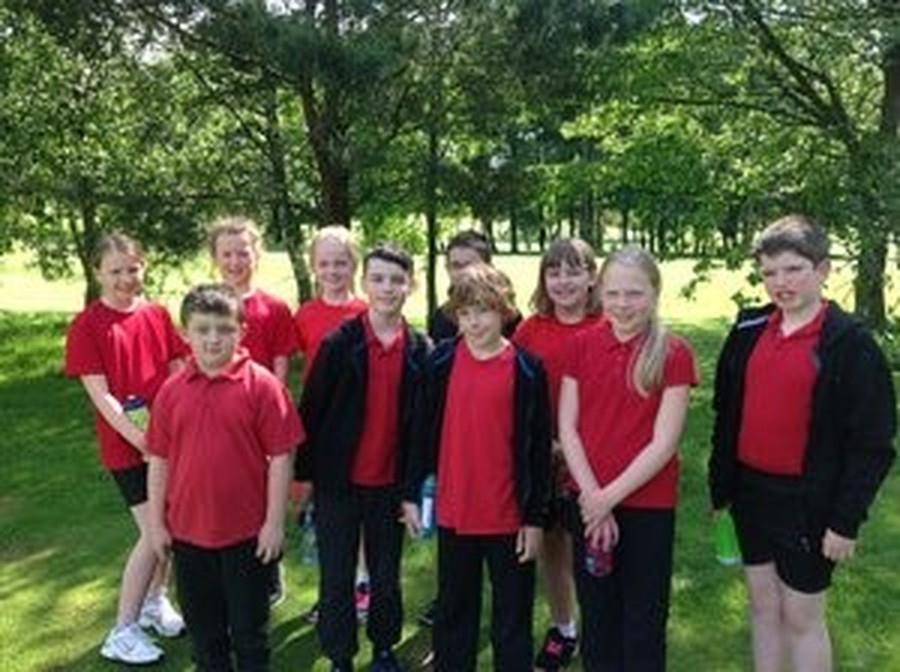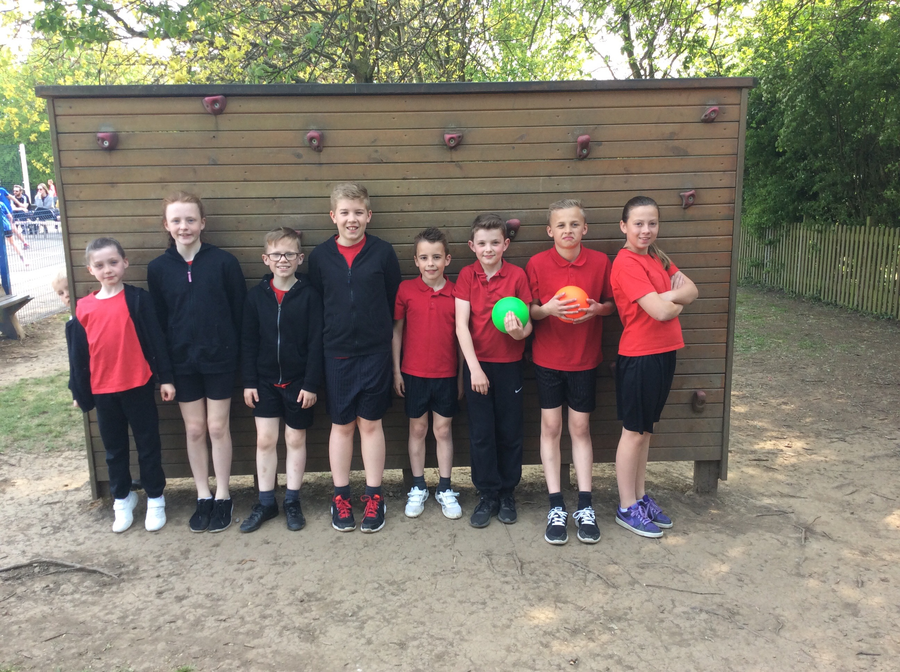 Hill Top were successful once again at the Morley School Swimming Gala. Congratulations to all children who took part in the competition. Individual successes include:
Ben - Gold
Amelia - Silver
Gabby and Bodie - Bronze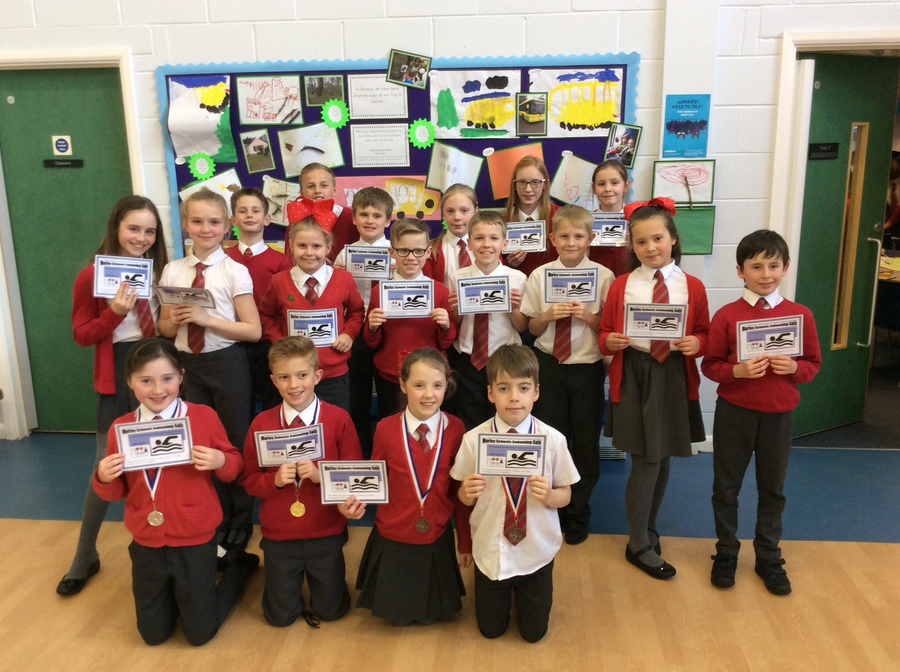 Our Key Stage Two children were very successful at the most recent athletics competition at Woodkirk Academy - They came first. Well done to all who participated.
Some of our Key Stage One children attended a volleyball competition at Woodkirk Academy. They had a brilliant time and were taught some new skills.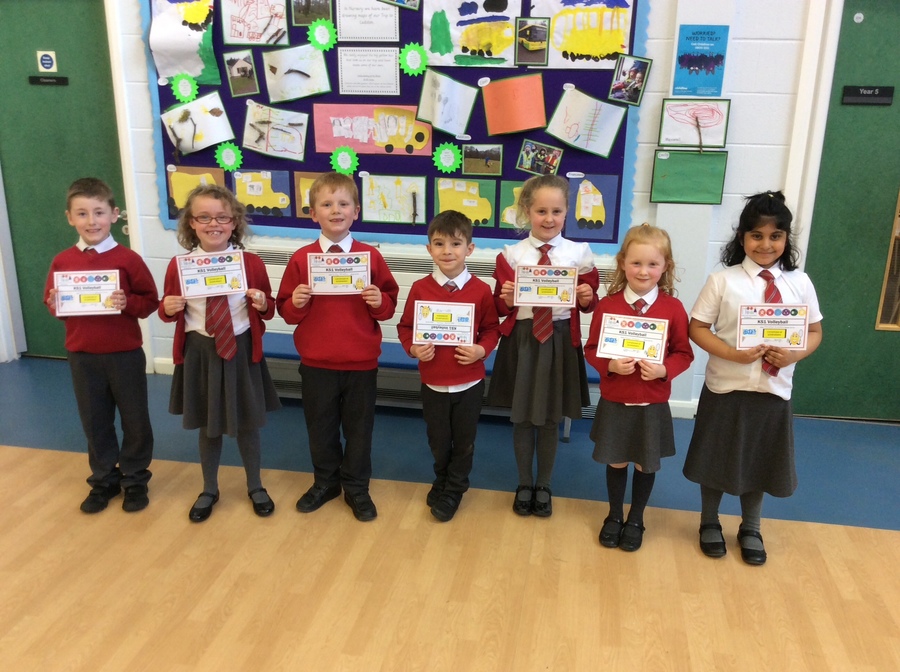 Five of our children from KS2 took part in the advanced Key Steps Gymnastics competition. They performed brilliantly, coming second out of fourteen teams. They also won several individual medals:
Sophie - Bronze on vault
Jaeda - Silver on body management
Alex - Gold on floor, body management, vault and all-around.
We took two teams to participate in a mini-tennis qualifying round. They played extremely well - one team came third and the other came first, meaning they have qualified for the next round!
Year 5 and 6 took part in a handball competition on 12th January and came 3rd place. Well done!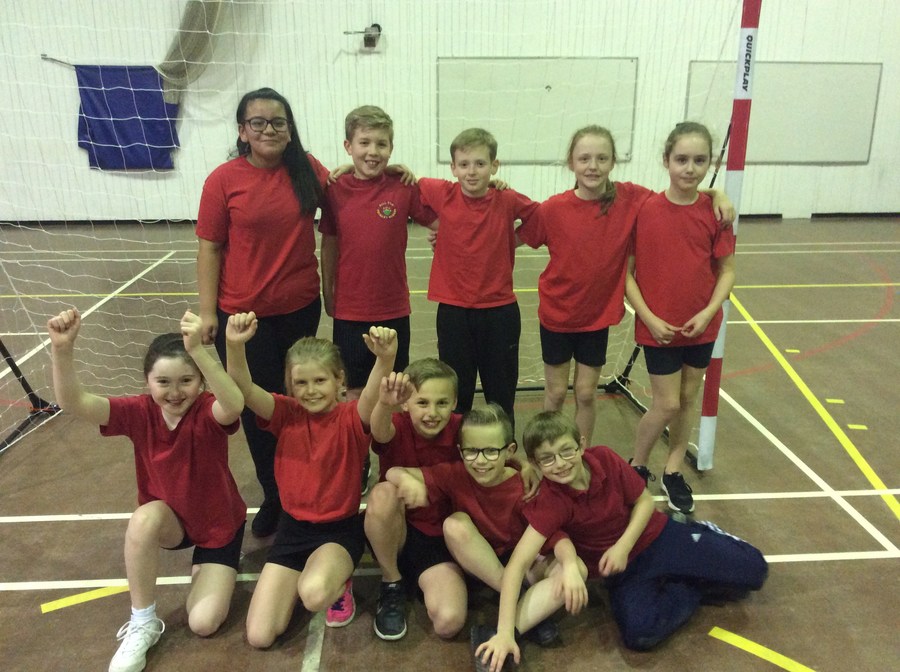 Year 5 and 6 qualified for the Indoor Athletics Plate Final. They were fantastic and came 3rd place.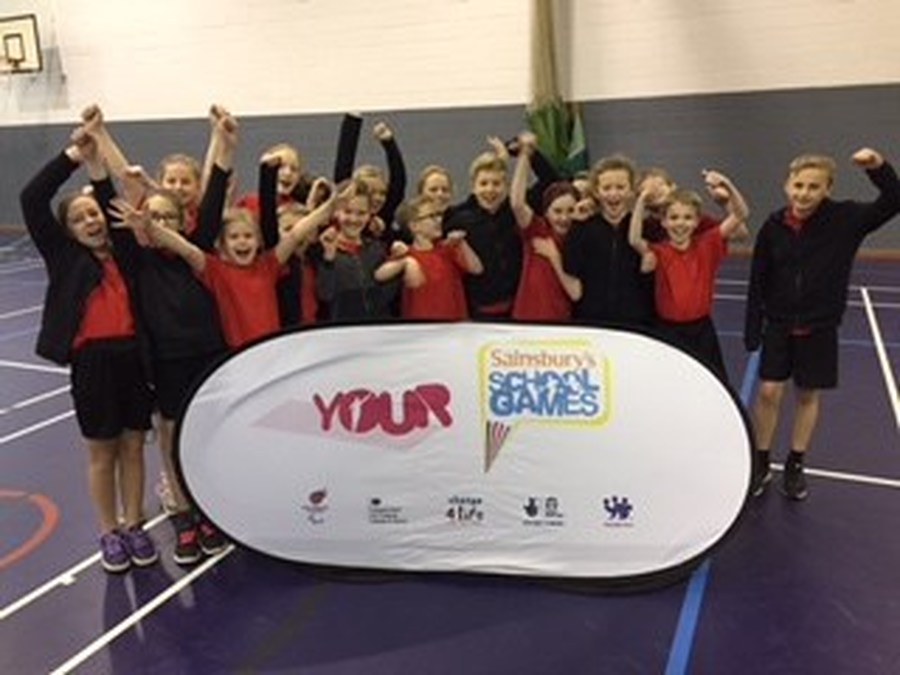 We won lots of medals at Morley School Sports day on 23rd June.
Gold-Tiana, Finlay, Sadie, and Evie
Silver-Charlie
Bronze- Jenson, William, Sophie, Keira, Emily, Lydia,Ben and Jack
Congratulations to the tennis team who have won the final of the Leeds School Sports Partnership competition! They now qualify for the West Yorkshire final.
We have achieved Gold award for the School Games Mark for the second year in a row!
Recent competitions
Year 2 took part in a skipping competition on Monday 25th April and they won! Congratulations to the whole class!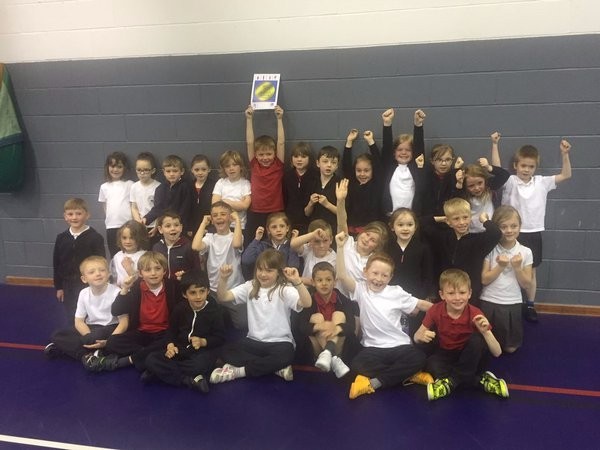 Four of our Year 4 children took part in the next round of a Tennis competition at John Charles Centre on 20th April, having come first place in the first round. They came 1st place (again) and are now through to the final for the whole of Leeds! We are very proud of them.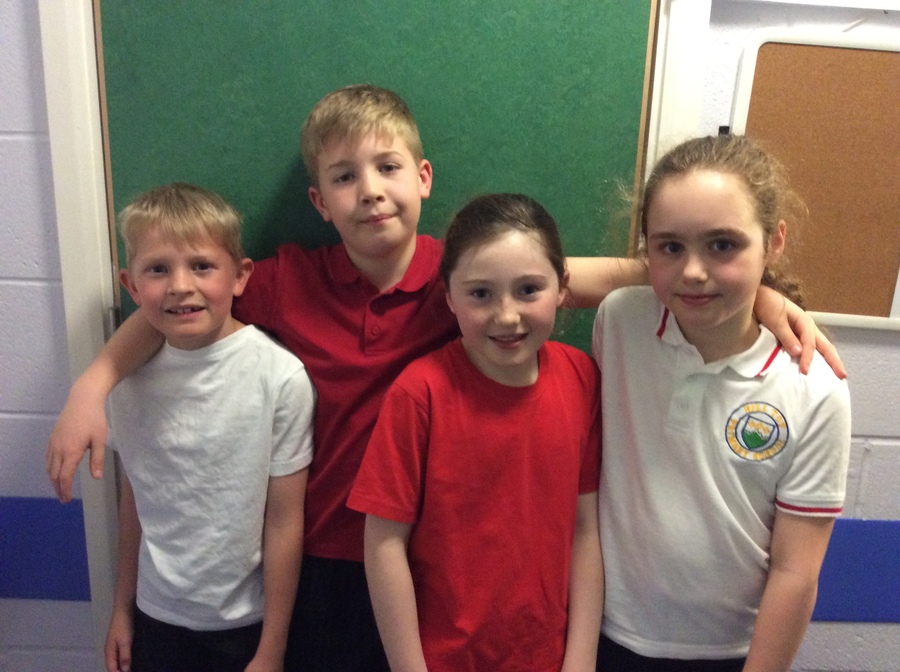 Year 5 and 6 Athletics competition Thursday 28 January.
Our team were fantastic and came 4th place out of 6 teams.