Hill Top Primary Curriculum Intent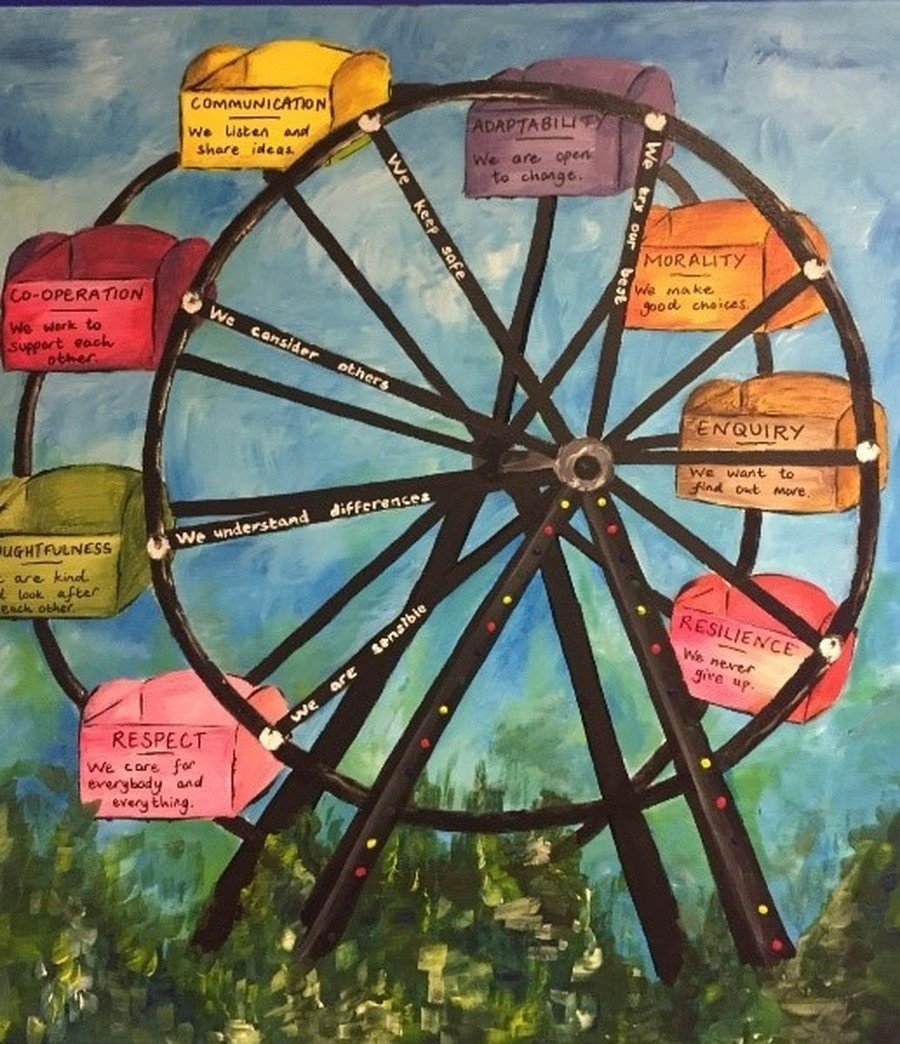 At Hill Top Primary Academy pupils' learning is at the heart of everything we do. The curriculum we teach is broad and balanced and offer pupils opportunities to grow as individuals as well as learners, in order to prepare our pupils for life beyond school in a diverse and ever changing world. Our aim is to provide opportunities for pupils to develop as independent, confident, resilient learners with high aspirations who know how to make a positive contribution to their community and the wider society.
At Hill Top, our ethos is underpinned by our eight values: adaptable, communicator, collaborator, enquiry, ethical, resilient, respectful and empathetic thinker. We encourage a philosophy of working independently and collaboratively with a positive mindset, where we view getting something wrong as part of learning how to get it right. Our curriculum is carefully designed to ensure coverage and progression, as well as focusing on the development of children's knowledge and skills across all subjects with the aim of ensuring pupils are ready for future learning and the challenges beyond Hill Top. Enjoyment of the curriculum promotes achievement, self-confidence and excellent behaviour where children feel safe to try out new experiences, and in doing so discover their unique and individual talents.
All pupils are challenged in their school life as our curriculum empowers individual pupils, regardless of their starting point and ability, to develop a passion for learning and a real thirst for knowledge. Pupils are given opportunities to rehearse and embed these skills daily. They are challenged not only to develop their understanding, but to master and articulate it. As a result, our pupils are successful, self-motivated, independent learners who love to learn.
The International Primary Curriculum (IPC) provides a framework for the curriculum at Hill Top alongside the National Curriculum. We provide a comprehensive, thematic, creative curriculum, with a clear process of learning and specific learning goals for every subject.
The curriculum is coherently planned and sequenced allowing all pupils to further deepen their knowledge, skills and understanding in all aspects of learning. We recognise that the key skills of reading, writing, oracy and numeracy are crucial in equipping our pupils with the necessary skills whilst the enhancement of the curriculum through the provision of a range of new and exciting experiences such as learning to play a musical instrument, participating in school performances, sporting events and a wealth of extra-curricular activities as well as educational trips, residentials and visitors to school is of an equal value.
Our curriculum provision raises aspirations through providing opportunities to deepen pupils understanding about where they live as well as being internationally minded which is defined as having an awareness of ourselves and others. We promote this through regular local and international fundraising events, charity work and through the participation in the Leeds Children's Mayor, Morley Cluster Council and Youth Summit meetings. Positive relationships with parents and the wider community is fundamental to children's development and we actively encourage this through exit points, parent workshops, school fairs and many more events planned into the school calendar.
We have a whole school strategic approach to the spiritual, cultural and moral development of pupils to make the world a better place. We feel it is important for our pupils to understand where and how they fit into the world here in Tingley. We believe a curriculum is about broadening minds, enriching communities and advancing civilisations.
At Hill Top, we place great importance on Inclusion which allows every child at Hill Top to develop and flourish on an equal footing. Inclusion means that every child at Hill Top is treated as equal and given equal opportunities to progress at their level and to access different and additional levels of support within the school. We embrace all religions, faiths, cultures, sexualities, race, gender, age or special need.

Pupil's leave Hill Top with a secure sense of belonging and with raised aspirations in becoming lifelong learners, which opens their eyes to the world beyond their immediate environment.
Please click on the arrow on the Curriculum tab to see individual subjects