Accelerated Reader - Home
We are now able to offer you the opportunity to access your child's account where you are able to see how they are performing on each quiz and across the school year.
It will give you a snapshot into progress, average percentage correct on quizzes, number of points earned and their book level.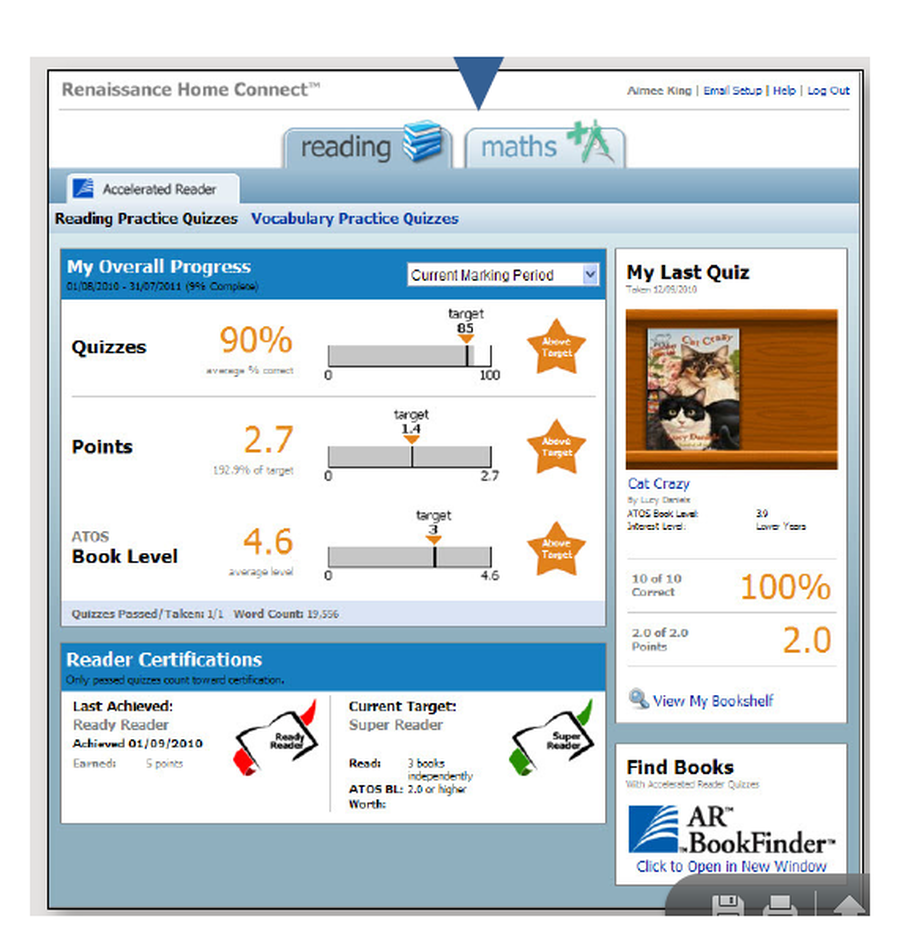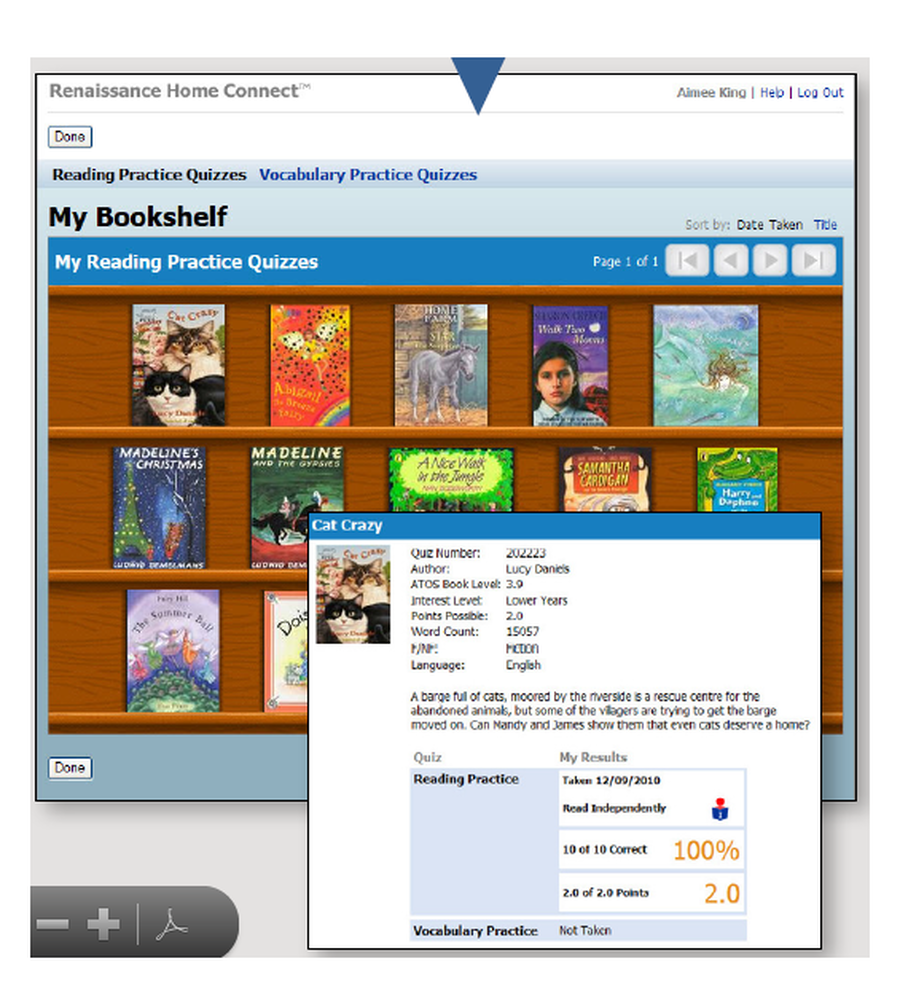 Each child will receive a personalised letter explaining your log in details and an explanation how you can access their account.
To log in go to:
Please continue to support us at home by:
listening to your child read as often as you can - 20 minutes a day is ideal.
reading to your child - children love to hear stories, even if they can read independently.
talking about stories and books they have read, to help them understand and think more widely.
encouraging your child to read as widely as possible, including newspapers and magazines.
using your local library and enjoy the many special events and activities on offer.