The adults working in Year 5 are Miss Parkinson, Mrs Stead, Miss Cooper and Mrs Secker.
The children have been learning about volcanoes. They were set the challenge of creating their own models and we had some terrific ideas, from working models to Minecraft creations.
Here is some of the work the Year 5 children have been completing about mountains.
Did someone say David Attenborough?
Check out some of the nature documentaries our class have filmed. I think we have some future natural history presenters!
The children have outdone themselves again with their home learning tasks. After watching an online video of the book, 'Window' by Jeannie Baker, the children made their own collages of a view from a window, using whatever materials they wanted. Some used paint, others used twigs and someone even used broccoli! See if you can spot the picture that changes over time.
Whilst completing their school work at home, Year 5 have been busy creating their own 'Being Human' board games. Their designs were fantastic and they clearly put lots of effort into their creations. It was lovely to see that so many of them had been playing their board games too.
Important Information:
Our PE days are currently Tuesdays and Fridays; however, we encourage the children to have their PE kits in school every day.

Strings lessons will take place every Monday morning.

Children are required to read at least 3 times weekly and have their Reading Records signed on each separate occasion.

Planners also need to be signed by a parent/carer at the end of each week. Planners and Reading Records need to be handed in by children every Monday morning.

Homework will generally be set every Friday.
Here is the 2019-2020 Year 5 Curriculum Map:
The Big Idea:
Natural forces have been shaping our planet for many billions of years and these dramatic changes are still going on, right now, all around us. Throughout this unit we will be learning more about the physical processes that shape our planet – and the vital role that we play in safeguarding our planet and its resources for future generations.
Explaining The Theme
In Geography, we'll be finding out:
About different regions and environments around the world
How to use different types of map to find out information
About the forces and processes that shape our planet
About extreme weather events and how they affect people and localities
About the possible causes of climate change and its effects on our planet
How man-made changes can alter/change our local environment
In Science, we'll be finding out:
How to classify different types of rock and soil
About the effects of weathering on different types of rock
About different types of cloud and how they are formed
In International, we'll be finding out:
About local and global environmental issues
How different international aid groups and charities are helping those affected by environmental
issues
The Big Idea:
Your body is designed to help you to breathe, move, eat, respond, reproduce and live. But how do the different parts of your body function and how are humans different from other animals? Let's find out.
Explaining The Theme
In Science, we'll be finding out:
How humans are different from other animals
About the brain and the nervous system
About the bones and muscles in the body
How the human heart works
How we breathe and what the lungs do
What we inherit from our parents
How our environment affects us
How the body uses food and water
About the latest medical research
In Technology, we'll be finding out:
How to plan and prepare a healthy meal
In International, we'll be finding out:
About a major global health problem
If we can improve the health of the world's children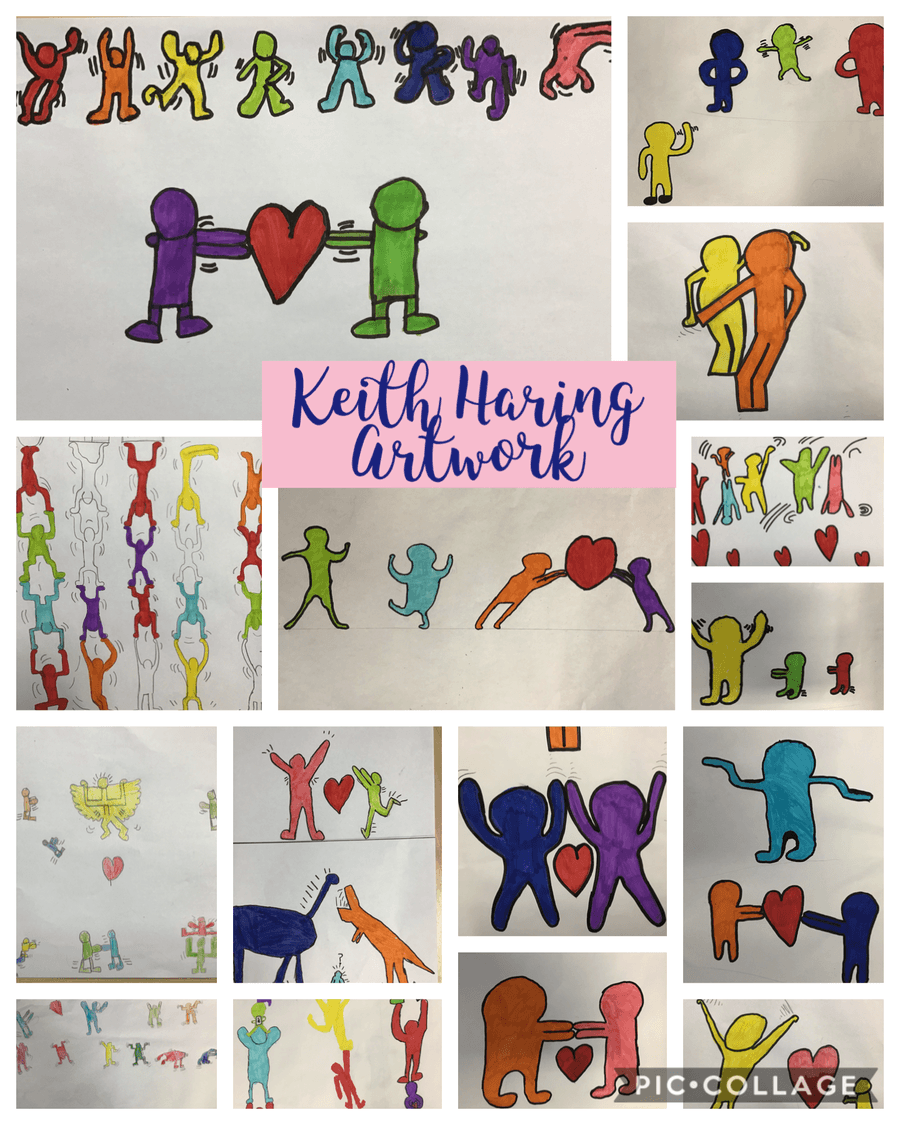 The Big Idea:
We know that when we look up at our sky we will see the Sun, the Moon and the stars. We take them for granted. But why are they there? What do they do? How do they affect the Earth? Astronomy, like all sciences, is about asking questions. By becoming space explorers, we can find out more about our solar system and the deeper mysteries of the universe.
Explaining The Theme
In Science, we'll be finding out:
How to compare the size of the planets and their distance from the Sun
About the movements of the Earth, Sun and Moon and how they affect us
About the planets in our solar system
In Art, we'll be finding out:
How we can capture the shape, colour and patterns of a nebulae in art
How we can create our own satellite images
In Technology, we'll be finding out:
About the technology that is being used to explore Mars
How to design and make our own vehicle to explore a planet's surface
The children really enjoyed learning about the movement of the Earth relative to the Sun in the solar system. It was tricky trying to work together as a team to all move at the same rate and in the same direction.
The children had lots of fun learning about the phases of the Moon and creating information posters in groups. They made the phases out of Oreo biscuits which were very tasty!
The Big Idea:
We are surrounded by amazing materials that can be shaped, combined, condensed, frozen, melted and burned. In this unit, we are going to experiment with different kinds of materials, and become cooks, chemists and creators of new materials.
Explaining the theme:
In this unit, we'll be finding out:
About the chemistry of cooking
What happens when we dissolve or melt things
About gases and what they are
About conductors and insulators
How to separate mixtures by sieving, filtering and evaporating
How to create a brand new material

Exit Point:
Year 5 had a great time creating their own new play dough products. We invited parents in to help us make them; it was very messy! They had lots of imaginative ideas for different textures, colours and scents to create.
The Big Idea:
Every day, we are learning lots of new and different things – gaining the knowledge, skills and
understanding that we will need to become successful adults. By finding out more about how we learn,
and how we can improve our learning, we will be better equipped for meeting the many challenges
ahead of us.
Explaining the theme:
In this unit, we'll be finding out:
How different people learn
About the importance of practice when learning a skill
How the brain works
How to make connections between our learning
How we can share our learning with others
Why it is important to learn from other children and cultures around the world
How positive thinking can help us to succeed
How to look after our brain


The children were given the challenge to make an origami penguin. However, they weren't given instructions! It was up to them to figure out what to do and was centred around the idea of having a growth mindset. Needless to say, they found it very challenging but they learned that a growth mindset is characterised by the belief that skills and abilities can be developed over time, through dedication and hard work.
Drama workshop
'The Railway Children'
Our class took part in a drama workshop where they learned about the story of 'The Railway Children'. The children had lots of fun exploring the characters and developing their drama skills.