The adults working in Year 5 are Miss Parkinson, Mrs Stead, Mrs Secker (Friday pm) and Mrs Towler (Thursday pm).
Important Information:
Our PE days are currently Tuesdays and Wednesdays; however, we encourage the children to have their PE kits in school every day.

Strings lessons will take place every Monday morning.

Children are required to read at least 3 times weekly and have their Reading Records signed on each separate occasion.

Planners also need to be signed by a parent/carer at the end of each week. Planners and Reading Records need to be handed in by children every Monday morning.

Homework will generally be set every Friday.
Here is the 2019-2020 Year 5 Curriculum Map:
We have written and performed some poignant poems for Remembrance Day
The Big Idea:
What holds an empire together? Perhaps it is faith – a belief in a single god or many different gods. Perhaps it is dependency – a need to work together and to help one another. Or perhaps it is leadership – strong individuals whose power and wisdom are admired. These bonds help to make empires strong. However, the bigger they become, the more difficult they are to hold together...
Explaining The Theme:
In this topic, we'll be finding out:
About the Maya from the buildings and artefacts they left behind
How the Maya worshipped their gods
How the Maya used glyphs for writing and counting
Why the Maya empire declined
What Benin City in West Africa might have looked like
How to use different sources to find out about the Kingdom of Benin
How the Edo/Benin people celebrate and worship
How to make West African masquerade masks
Entry Point:
Today, as they entered school, the children were told that they were going on a class trip - to Los Angeles! We were all so excited. We checked our bags in at the airport, collected our plane tickets, ordered our in-flight meals and boarded the plane...
We had all the necessary pre-flight safety checks and we were off!
After flying over London, Paris and other cities, we headed across the Atlantic Ocean towards Florida, where we crossed into the Bermuda Triangle. Suddenly, the plane started going hay-wire. We were crash landing!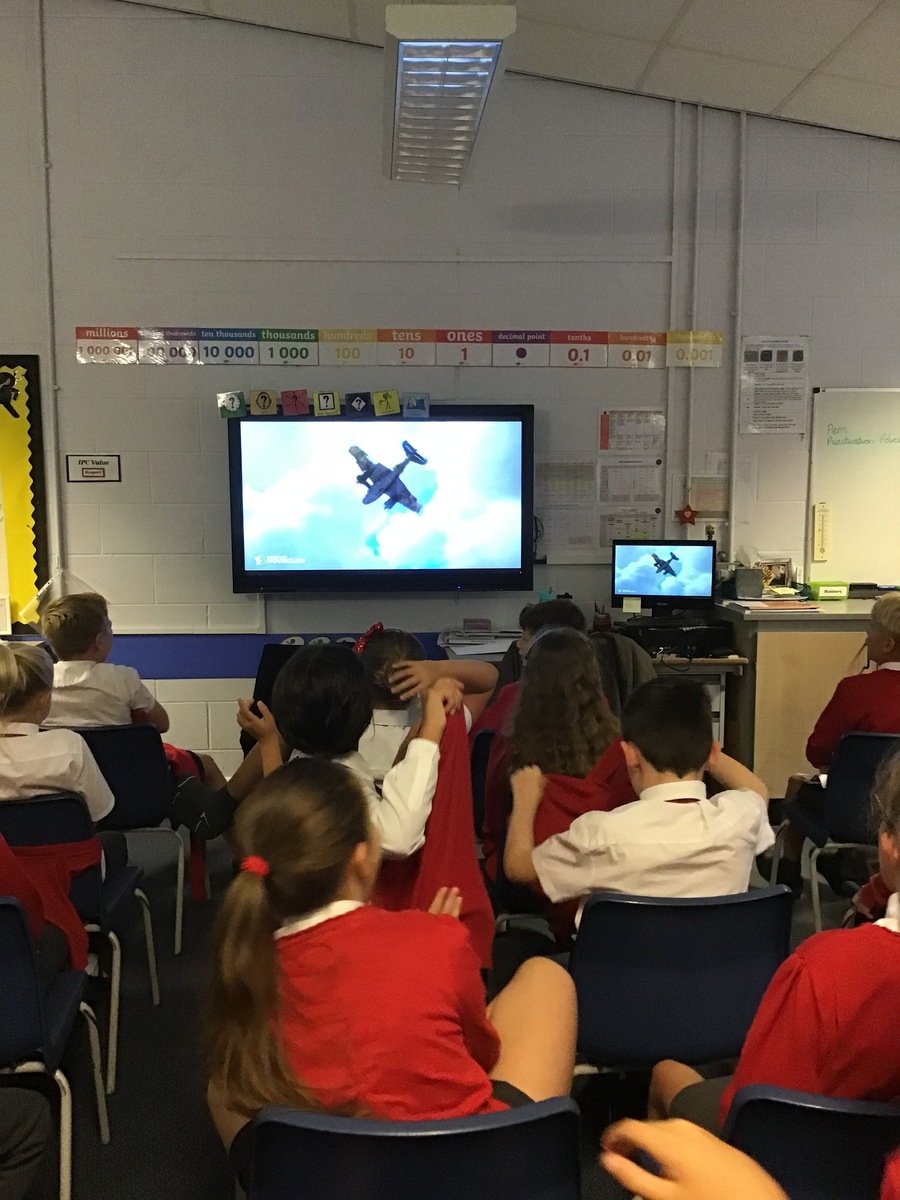 Luckily, we were all fine and exited the plane to see where we were...
We walked through dense rainforest until we came across some ancient ruins. It turned out we had crash-landed in Mexico where temples had once been built by the Maya civilisation.
Here are the children acting out scenes from a well-known Maya myth, 'The Hero Twins'.
We learned all about the major achievements of the Maya people: their calendar, writing and number systems. They were all very complex systems and we found it really tricky trying to create our own names using Maya glyphs (symbols).
Exit Point:
We had lots of fun designing our own artefacts. Some children made Maya festival masks; others worked with clay to make temples or pottery. It was hard work but there were some brilliant results.
The Big Idea:
Every day, we are learning lots of new and different things – gaining the knowledge, skills and
understanding that we will need to become successful adults. By finding out more about how we learn,
and how we can improve our learning, we will be better equipped for meeting the many challenges
ahead of us.
Our learning journey:
A growth mindset is characterised by the belief that skills and abilities can be developed over time, through dedication and hard work. The children were set a challenge to make a paper penguin. At first, this seemed like a fun challenge. However, they soon realised it was going to be much more difficult than they first thought as they were not allowed any instructions. We ended up with some strange-looking penguins and lots of crumpled-up paper along the way but, more importantly, the children learned to embrace challenges, persist when faced with setbacks and to be inspired by the success of others. All of these things demonstrate a growth mindset. We discussed what challenges they may face in lessons and actions that could help them fulfil their potential. We then learnt how to make an origami penguin by following some instructions.
Explaining the theme:
In this unit, we'll be finding out:
How different people learn
About the importance of practice when learning a skill
How the brain works
How to make connections between our learning
How we can share our learning with others
Why it is important to learn from other children and cultures around the world
How positive thinking can help us to succeed
How to look after our brain
How to design a school for learning