Welcome to Year 5
Staff in Year 5 this year are Miss Parkinson, Miss Cooper and Mrs Bulbulia. Please keep an eye on our webpage to see what exciting things we are learning throughout the year.
Here are some useful Maths revision websites the children may wish to access:
Below is a leaflet for parents containing the relevant information about Year 5.
Here are some of the fantastic circulatory system models the children made whilst isolating at home. They had to be very creative with their ideas and just use items from around the house. I am sure you'll agree that they are brilliant.
The children loved exploring non-Newtonian fluids, which are fluids that do not follow Newton's law of viscosity. They made their own examples of materials which would act as both a solid and a liquid and observed which conditions prompted each state of matter.
To repeat the investigation at home, all you need are the follow ingredients:
One cup of cornflour
Half a cup of water
A drop of food colouring (not essential)
Year 5 have worked extremely hard writing some persuasive adverts for new broomsticks. They included lots of persuasive techniques such as repetition, puns and rhetorical questions. Have you been convinced to purchase one?
During Science Week, the children enjoyed making 'rain in a jar'. They used a jar filled with some water, placed shaving foam on top to represent the clouds and then added a few drops of food colouring. They then observed the colouring as it made its way through the clouds and through the water to the bottom of the jar.
The children completed their Remembrance Day work from home this year. They wrote formal letters as King George V and created some artwork, thinking carefully about the significance of their designs, colours and structure.
Year 5 have created their own posters explaining the phases of the Moon. They were very creative in their designs.
Unit Summary:
Our brain is special because we can use it to learn lots of new and different things every day, enabling us to gain the knowledge, skills and understanding that we will need to become successful adults. By finding out more about how we learn, and how we can improve the way that we learn, we will be better equipped for meeting the many challenges ahead of us.
Explaining the Theme:
We'll be finding out:
About different methods of teaching and how we like to learn
About some of the different areas of the brain
How information gets into the brain
How relaxation can help prepare us for learning
How we can improve our memory
How positive thinking can help us to succeed
How we can support each other to achieve our goals
How we can become more active global citizens
The children had lots of fun playing Kahoot as part of their entry point for this topic. It got quite competitive and very noisy as they debated the answers. Why not have a go yourself and see if you can top the high score?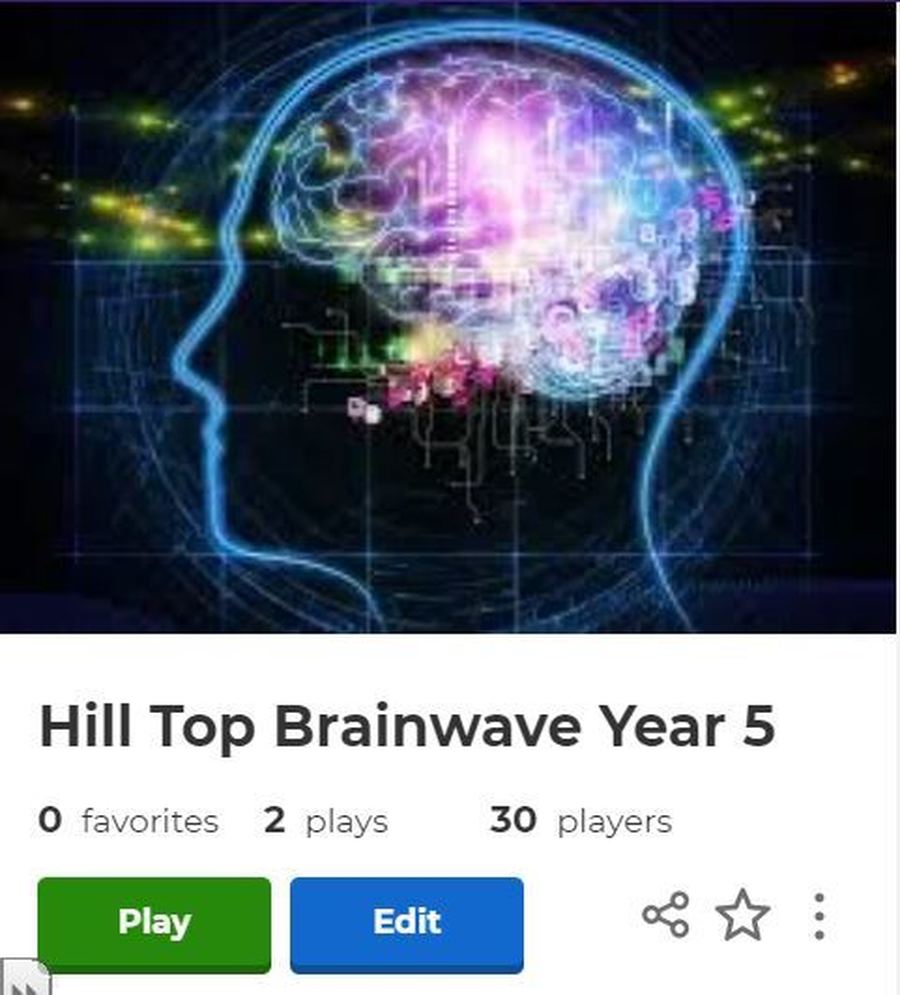 The children completed a knowledge harvest, recording everything they already knew about the topic.
The children have written their own fantastic fact files about the brain after researching more about it. Take a look and see if you find out any interesting facts you didn't know about your own brain.
As part of our topic, we learnt about what it means to have a growth mindset and how important this is in order to be a successful learner. We explored the book, 'The Boy, the Mole, the Fox and the Horse' by Charlie Mackesy. The books contains many positive quotes about life along with poignant illustrations. We created our own quote based on having a growth mindset, and illustrated them with the same style.
Here is the long term plan for Year 5.