Year 5
Welcome to Year 5's class page
The adults in our classroom will be Mrs O'Donovan , Mrs Stead, Ms Keating and Mrs Thornton
This year we will be learning:
British Values - Democracy
We have been voting for our class representatives on our school council. We wrote manifestos and then delivered our speeches to the class, before we all had a chance to vote. Here are our Year 5 school councillors.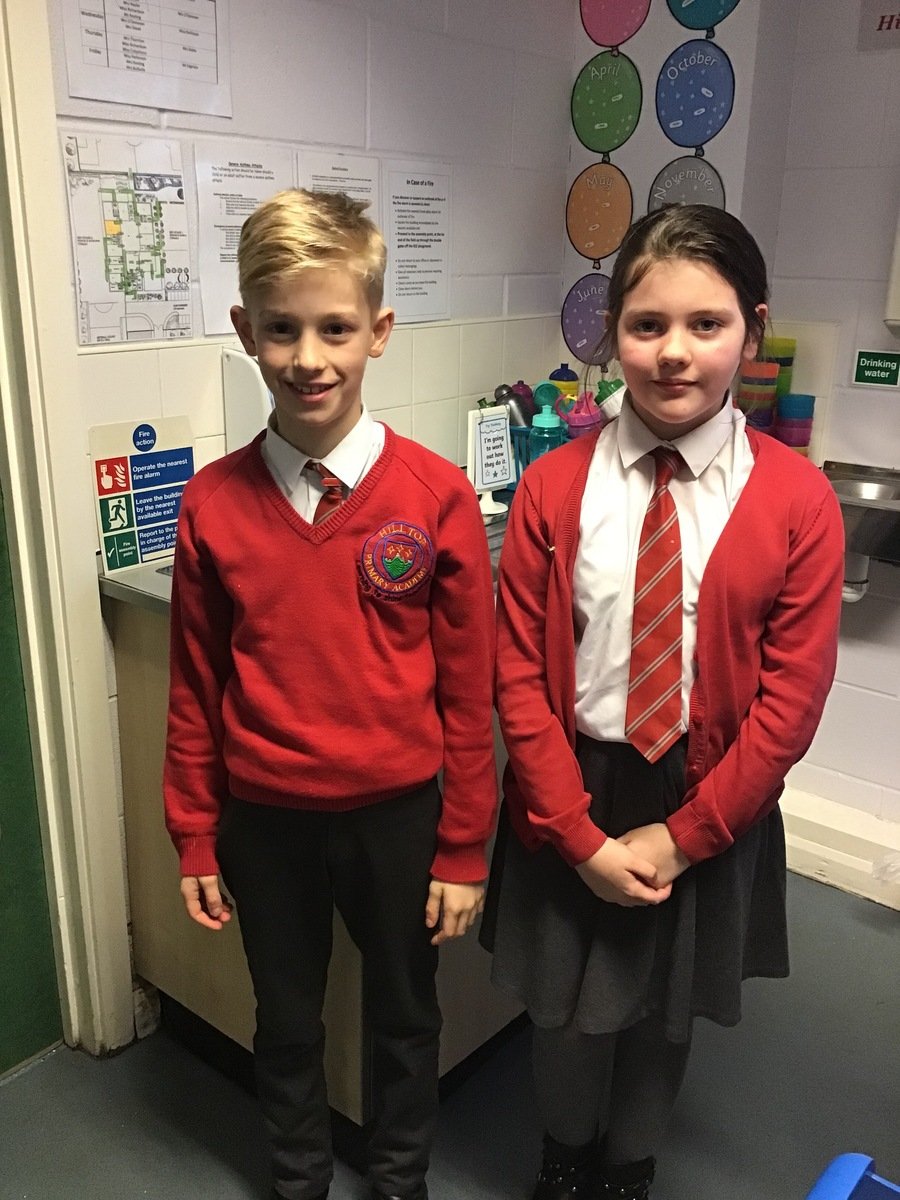 We have also discussed and voted on what we wanted our class mission statements to be. Here they are.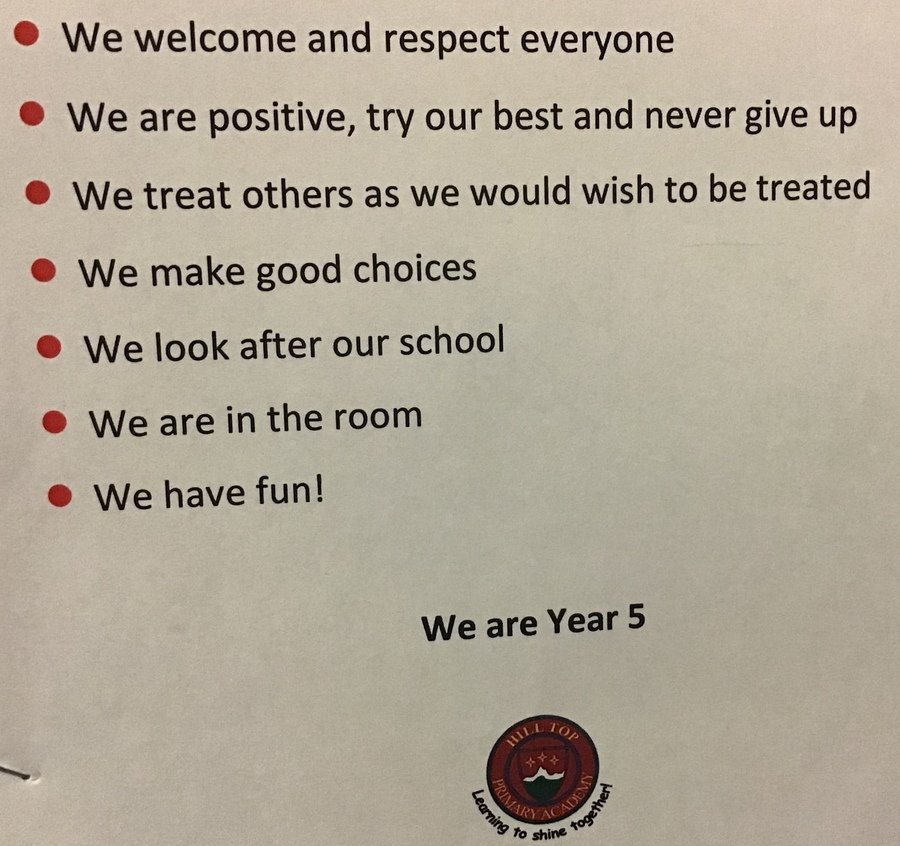 We have had a fantastic first week back and started our first IPC topic Brainwaves.
Brainwaves
The Big Idea
Everyday we are learning lots of new and different things gaining knowledge, skills, and understanding that we need to become successful adults. By finding out more about how we learn and how we can improve our learning, we will be better equipped for meeting the many challenges ahead of us.
We'll be finding out:
About different methods of teaching and how we learn

About some of the different areas of the brain

How information gets into the brain

How relaxation can help prepare us for learning

How we can improve our memory

How positive thinking can help us to succeed

How we can support each other to achieve our goals
When the children learn they will be reading, researching, writing, illustrating, working on their own and in groups.
On Tuesday we looked at improving our Growth Mindset and were challenged to produce an origami penguin, first without instructions, then with instructions. Many of us found this tricky and mistakes were made, but we learnt from these and by encouraging each other we were all able to make a penguin!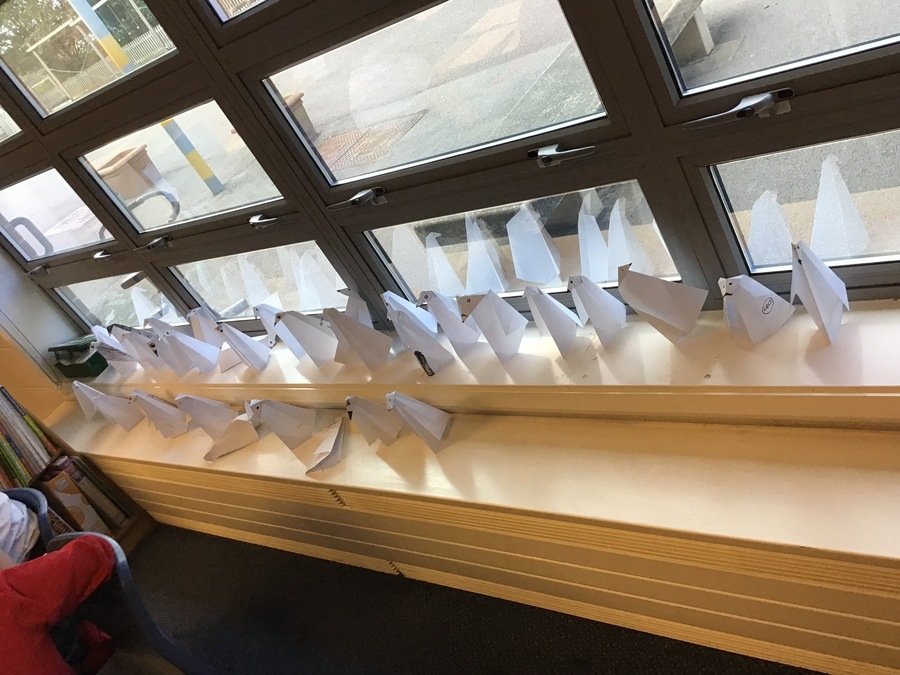 Exit Point: For our exit point we talked about our emotions and learning. We researched the technique of 'mindfulness' and tried out some breathing exercises to help us feel calm and push away any anxiety or stress that we may be feeling.
AD 900
The Big Idea
What holds an empire together? Perhaps it is faith - a belief in a single god or many different gods. Perhaps it is dependency - a need to work together and to help one another. Or prep haps it is leadership - strong individuals whose power and wisdom are admired. These bonds help to make empires strong but the bigger they become, the more difficult they are to hold together.
In History, we'll be finding out:
About the Maya from buildings and artefacts they left behind

How the Maya worshipped their gods

How the Maya used

glyphs

for writing and counting

Why the Maya empire declined

What Benin City in West Africa might have looked like

How to use

different sources to find out about the Kingdom of Benin

How the Edo/Benin people celebrate and worship

What happened to the Kingdom of Benin

Why the prophet Mohammed was so important to the Islamic civilisation

About the achievements and inventions of the Golden Age of Islam
In Art, we'll be finding out:
How to make West

African

masquerade masks and costumes

How to create Islamic art
In International, we'll be finding out:
For our entry point we travelled to Mesoamerica using Google Expeditions. Here we discovered the ancient Maya ruins, we saw the city of Chichen Itza where we located The High Priests Grave, El Castillo and The Temple de los Guerreros (Temple Of Warriors). We loved walking round these fascinating places and hope to visit more places throughout Year 5!
For our Knowledge Harvest we were given a world timeline and asked to work in groups to communicate a chronological understanding of the past. We were provided with key dates that were important for each civilisation and were set the challenge to include these events on our timeline.
Our learning journey over the last few weeks has included work on Maya myths, civilisation and daily life, Maya writing and Maths, their gods and different creation stories. Here is some of our work.
African Voices
On Wednesday we welcomed a visitor from Uganda. We took part in several activities to help us expand our knowledge of Africa and it's countries. Anjelo then took us on a journey through Uganda, where we learnt about the culture, geographical features, people, food and animals of this beautiful country. Here are just a few of the photos highlighting our day.
Road Safety
As part of our road safety training, we went out this morning on our scooters, to learn about the importance of the green, cross code, be aware of our surroundings at all time, to walk across roads not ride, to continue looking even when we are crossing the road and the difference between different road junctions. We had fun but learnt some very important information. Here are a few photographs from our morning.
Exit Point
For our exit point to our topic AD 900 we completed a carousel of activities, including cooking tortillas, making Maya masks, decorating Maya bowls and using Maya writing. It was a fabulous end to our topic and thank you to all the parents who were able to visit, look through our work, taste our tortillas and share a cup of Maya hot chocolate with us!
What a Wonderful World
The Big Idea
Natural forces have been shaping our planet for many billions of years and these dramatic changes are still going on, right now, all around us.
Throughout this unit we will be learning more about the physical processes that shape our planet - and the ritual role that we play in safeguarding our planet and its resources for future generations.
In Geography, we'll be finding out:
About different regions and environments around the world

How to use different types of map to find out information

About the forces and processes that shape our planet

About extreme weather events and how they affect people and localities

About the possible causes of climate change and its effects on our planet

How man-made changes can alter/change our local

environment
In ICT & computing , we'll be finding out:
In Science, we'll be finding out:
About the movements of Earth, Sun and Moon and how they affect us

How different types of cloud are formed

How we can set up a weather station and record data
In International, we'll be finding out:
About local and global environmental issues

How different international aid groups and charities are helping those affected by environmental issues.
We have had a fabulous week back after the half term holiday and have started our new topic What a Wonderful world. Not only have we made paper mache volcanoes as part of our entry point, we have learnt about different regions of the world and how their ecosystems are called Biomes. We also drew a map of the world from memory, for our Knowledge Harvest task. We found this very tricky and will be having another go at this later on in the topic.
Our class text has been, Journey to the Centre of the Earth by Jules Verne. We have throughly enjoyed reading this story together and then writing our own version. I hope during parents evening you were able to read these fantastic stories, which the children have worked so hard on.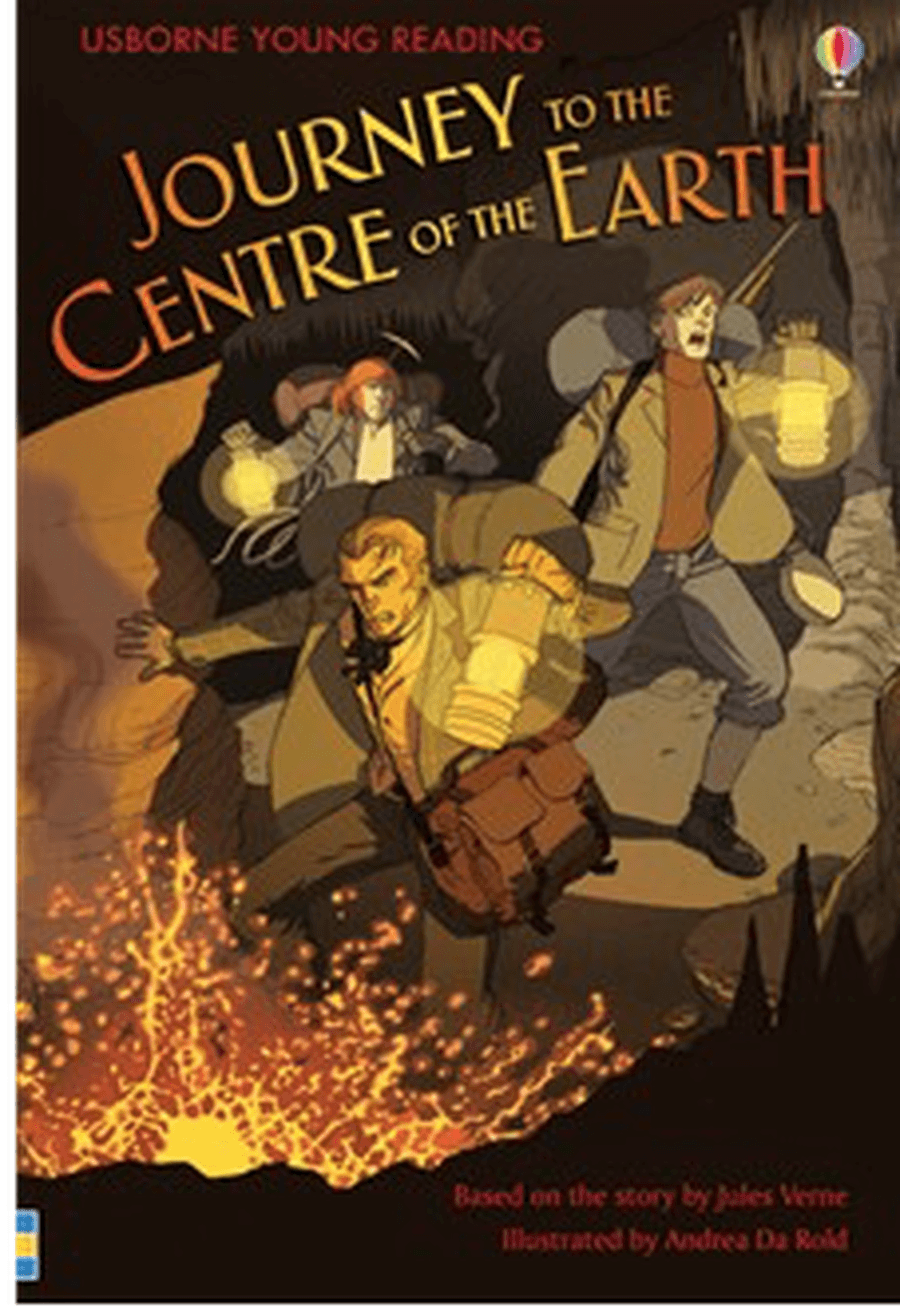 During our topic we have learnt about biomes, the structure of the Earth, tectonic plates and researched and written newspaper reports about natural disasters such as volcanoes, earthquakes and tsunamis. Here are some examples of our work.
Today we ended our topic, What a Wonderful World, by drawing a world map from memory, completing a quiz about the world's time zones and finally by making Earth biscuits! These were almost too good to eat!
The Big Idea
Not everyone in the world has access to clean and safe water. We all have a role to play in helping others and safeguarding this precious resource for future generations.
In Geography, we'll be finding out about:
Where the water that supplies are home comes from

About different types of water pollution

About how drought and flooding can affect our communities
In Society, we'll be finding out:
About how lack go clean water can affect whole communities

About how lack of clean water can affect different groups within a community
In International, we'll be finding out:
We have had a fantastic start to 2019 and already completed some amazing work.
For our entry point we experienced what it was like to have to fetch and carry water and saw how quickly it could be used up for various tasks. We were asked to imagine that our only water source was over a mile away from our home and how difficult this would make life for us. Carrying the water was hard work and many of us complained and grumbled that our hands and backs hurt!
Once back inside in the warmth and comfort of our classroom, we watched "Walking in Sabrina's Shoes", which followed a day in the life of a mother in Kenya. We saw how she walked 4 miles twice a day to collect water for her family and that her only wish was to be able to one day have a bath in her own house.
For our knowledge harvest we reflected on our entry point. We all realised how fortunate we were and that we defiantly took the availability of water for granted. As a class, we discussed all the things that we and our families use water for. We then recorded these on mind maps to show how important water is to our lives.
Malawi
Yesterday, we had an ex pupil of Woodkirk Academy come to talk to us about Africa and Malawi. Declan, is heading to Malawi for six months to work with communities within the capital city, Lilongwe. We were excited to learn all about the country and Declan showed us some great photos of both Africa and Malawi. He then answered all our questions of which there were lots!. He also gave us a map of Malawi and told us he would keep in touch with Mrs O'Donovan and let us know where in Malawi he travelled and send photos for us to attach to the map.
Our Learning Journey
We have completed some fabulous work over the last few weeks. These include recounts of an African folk tale about a young girl called Zahra, biographies of a famous person from black history, learning all about the water cycle, writing a diary from the point of view of a child collecting water in Africa and researching drought and floods. You can see some of our work below.
LGBT Families
As part of LGBT month and our PSHCE topic families we read the book ' Who's in a family? ' by Robert Skutch. We talked about how different all families are and who was in our family. We discuss how important it was that we respected each other and our families and celebrated differences. In our books we then completed some work about our own families and why they were important to us.
Your body is designed to help you breathe, move, eat, respond, reproduce and live. But how do the different parts of your body function and how are humans different from other animals? Let's find out.
In Science, we'll be finding out:
How humans are different from other animals

About the brain and the nervous system

About the bones and muscles in the body

How the human heart works

How we breathe and what the lungs do

What we inherit from our parents

How our environment affects us

How the body uses food and water

About the latest medical research
In Technology, we'll be finding out:
In International, we'll be finding out:
About a major global health problem

If we can improve the health of the world's children
We had a circuit training session and counted how many of each station we completed. At the end of our unit about the human body we are going to compare our results. Watch this space!!
Although this has been a short unit we have covered a lot of work. Not only have we have we learnt more about the human body, but we have studied the lives of people who have made a difference to the world. We produced some wonderful pieces of artwork showing movement, designed, made and ate a healthy sandwich and as an exit point tried to improve on our circuit training results.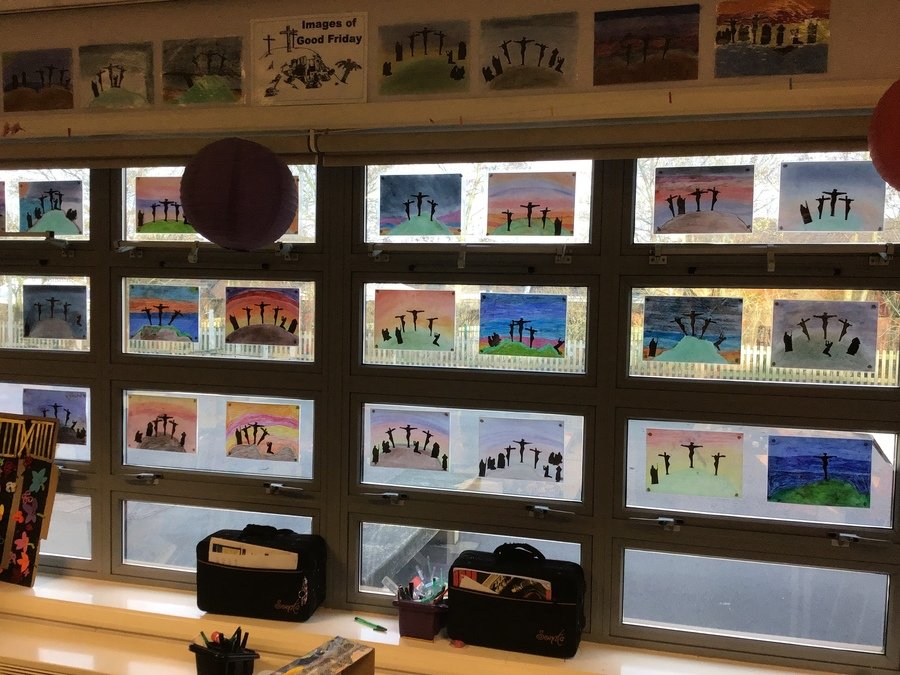 Bake It!
The Big Idea
We are going to find out about science by making bread. The processes involved in bread-making can teach us how molecules behave in different materials (solids, liquids and gases) and how these materials can be changed.
In Science, we'll be finding out:
In Technology, we'll be finding out:
In International, we'll be finding out:
Why bread has importance for people all over the world

Why there are food shortages in some parts of the world and how we can help
Global Learning
Today, we welcomed visitors from China. They spent the afternoon with us and we completed many activities including comparing children's lives in China and here in Britain, discussing what we already knew about China and any preconceptions we might have had and then looking at different areas of China on a map.
We look forward to seeing them again in April and learning more....
Our Entry Point
For our entry point we became science investigators for the afternoon. We were given badges and given special clearance to conduct our experiment. We were asked to conduct a highly secretive task to find out why Warburton's bread was so good! We were given a list of apparatus to use, a method and a results table but nothing more. Here are some photographs showing how the investigation went.
As part of our topic we are reading the book 'I survived the sinking of the Titanic' and learning more about this famous passenger liner, the history, people involved and the reasons it sunk. At the beginning of the week we were all given a ticket to board the Titanic with a name, age and occupation of the person we were. We were all excited to discover who we would be and if we were going to be travelling 1st, 2nd or 3rd class or in fact if we were to be a crew member or even the Captain of the ship!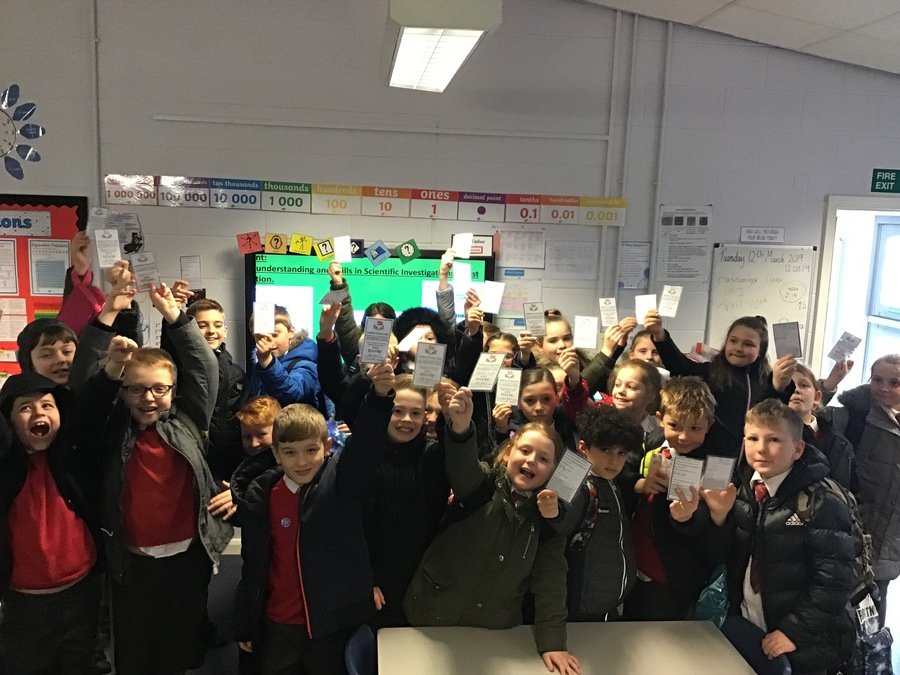 As part of our learning journey we have been learning about processes involved in making bread and conducting scientific investigations to find out changes that are reversible and irreversible, if we can separate materials and if so how, which solids dissolve and properties of materials (utensils).
Titanic Homework
For our homework this half term we have been given a challenge to complete at least four Titanic tasks. These range from finding out 3 new facts about the Titanic and displaying them, designing a new piece of jewellery for a 1st class passenger, writing a newspaper report and creating a Titanic crossword or word search. Below are some examples of our homework.
Exit Point
As part of our Bake It topic, we have been investigating the science behind making bread and we were fortunate that Warburtons could come into school and make bread with us! We had a great morning learning all about the history of Warburtons, how bread is made and what makes a healthy diet, as well as discussing food waste and what we can do to help stop this.
Extreme Survivors
The Big Idea
If you lived in a harsh environment, for example, in the driest desert or on Earth, your body and behaviour would need to adapt in order to survive. So a cactus in the desert adapts by growing a thick stem to store water. But how would you survive if you were a small fish in the deepest, darkest ocean?
In Science, we'll be finding out:
In International, we'll be finding out:
Which world habitats and species deserve protection

About Earth Day and how we can help our planet
Entry Point
For our entry point we celebrated Earth Day, which is a global event every year. The theme for this year was 'Protect Our Species' and we found out more about threatened and endangered species and their habitats. We also enjoyed making Earth Day mobiles and attached to the were our promises and how we would commit to help look after our world.
Global Learning
Today we welcomed our Chinese visitors, who continued to teach us more about life in China. We looked at maps of China and were asked to match cities to provinces. After this, we learnt all about Beijing, the Great Wall and the Forbidden City, as well as learning about a child's school day.