Welcome to our Nursery page
The adults in Nursery are:
Mrs Secker
Miss O'Leary
Miss Richardson
Please see the booklet below for important information about Nursery. We will post pictures on our page throughout the year, with the newest posts at the top of the page.
Listen to our brilliant impromptu drumming performance. We are the Nursery drumming band!
WB 17th January
We have been busy writing our names this week. We have also had a big group mark making session and a big group drumming session that Kai inspired. The video is above.
We have continued our learning about 'The Gruffalo's child'. We made homes for them from loose parts, acted out the story and made footprints in the snow using play dough. Mia and Nellie made some Gruffalo biscuits.
In our maths learning, we have been noticing 3 without counting (subitising) and playing 3/not 3.
We have been reading stories about being kind and sharing and working on this with our friends.

We have been working on our gross motor skills with our new bike and building resources.

Some lovely new mud kitchen supplies came too and we have been very busy with those.
WB 10th January 2022
We have been looking at 'The Gruffalo's child'. We have made some amazing pictures, been doing some lovely drama and making Gruffalo forests outside.
We have also been busy copying patterns, reading, making ramps for tyres, fixing things, making caves, making snowflake patterns, welcoming our new children, exploring ice and much, much more.
We have had a very busy first week back in nursery. We have been making bridges over icy patches in the playground and elaborate bridges in the classroom.

We have been sharing snacks and drinks with our friends, putting on singing and dancing performances on the stage and reading lots of books.
We have played lots of turn taking games and made some wonderful creations in the painting and junk modelling area.
We have also been investigating sending marbles down the water chutes and seeing how we can solve the problem when they got stuck.
Christmas songs performance. We hope you enjoy them.
Dec 2nd.
Nursery have loved the Reindeer Run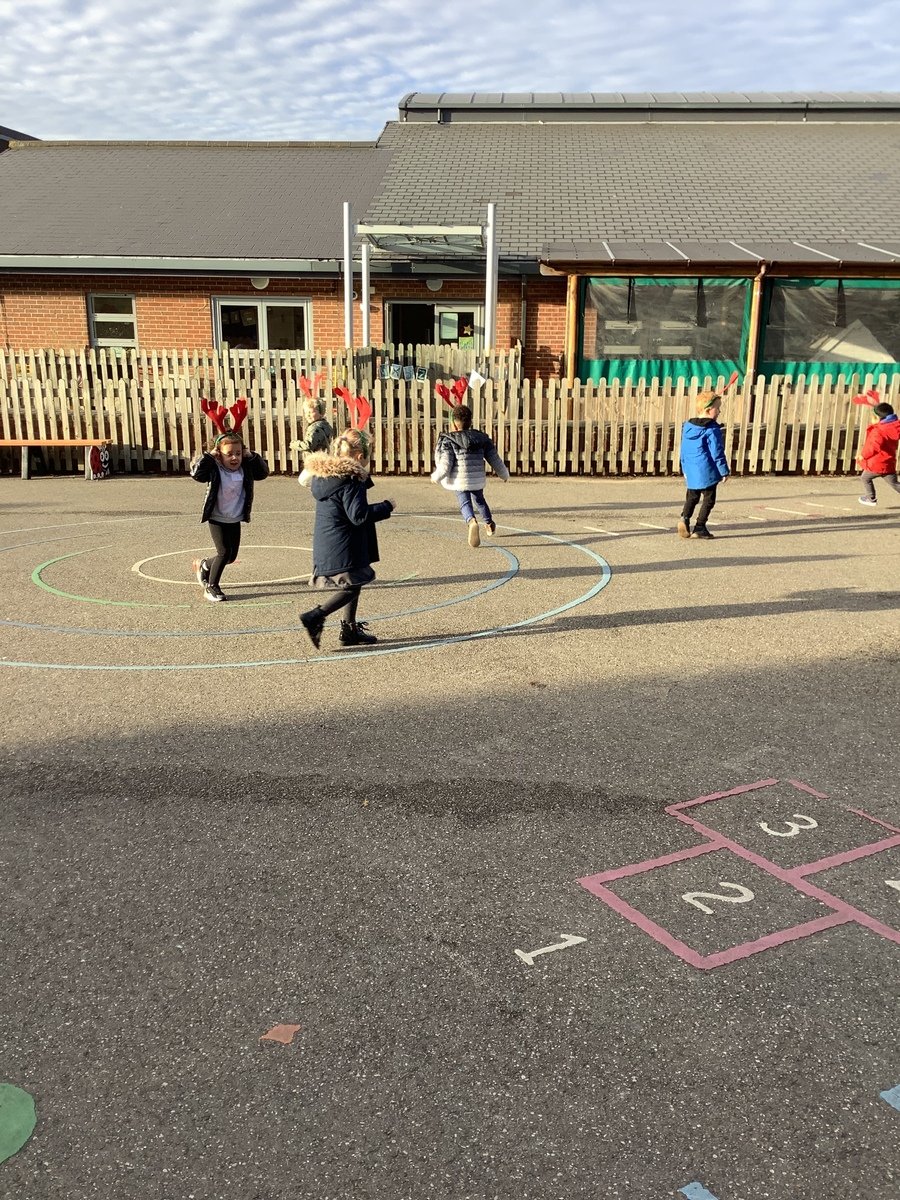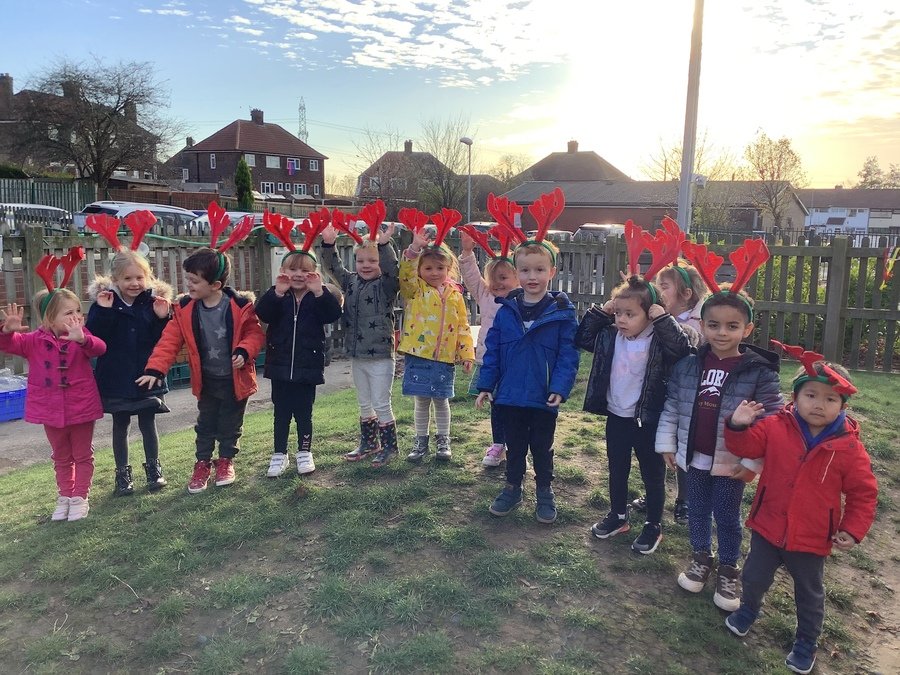 We have been enjoying books and games together.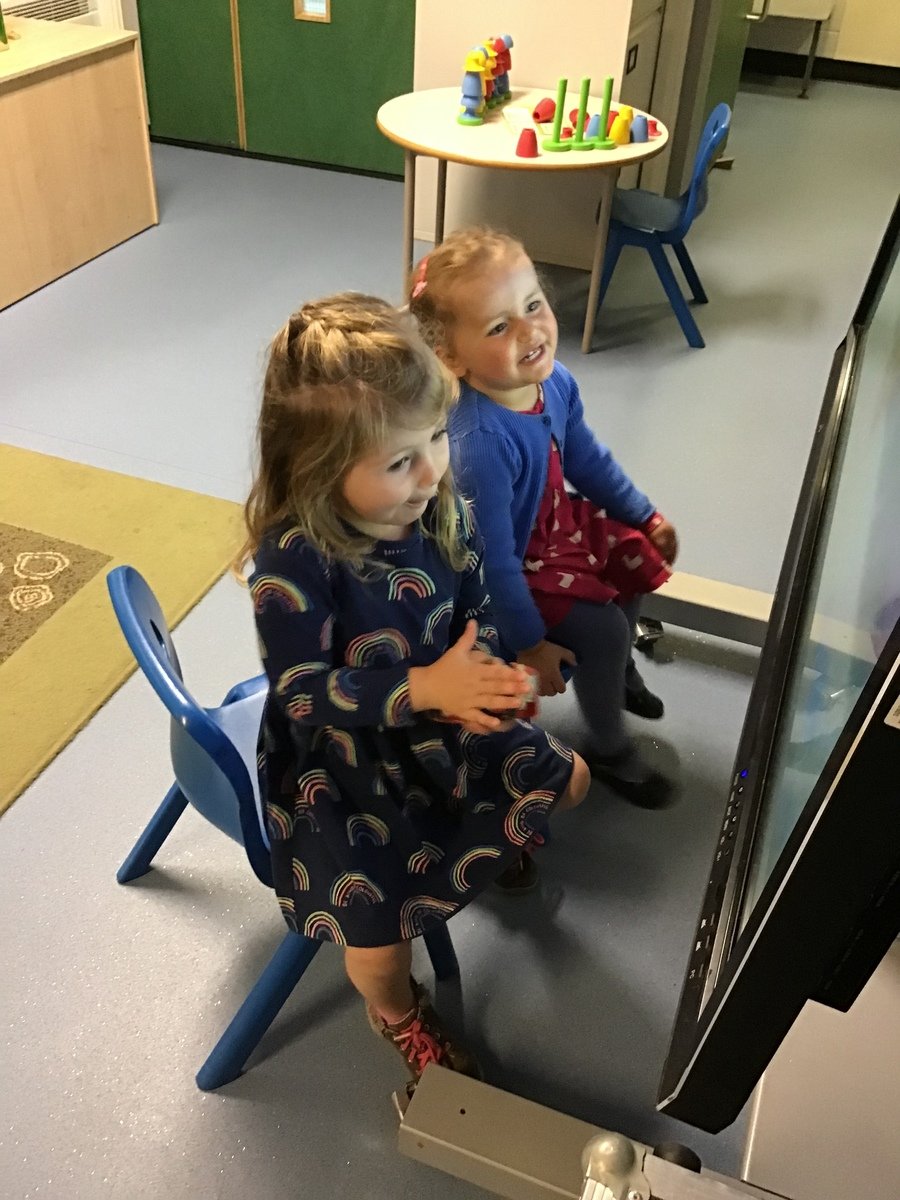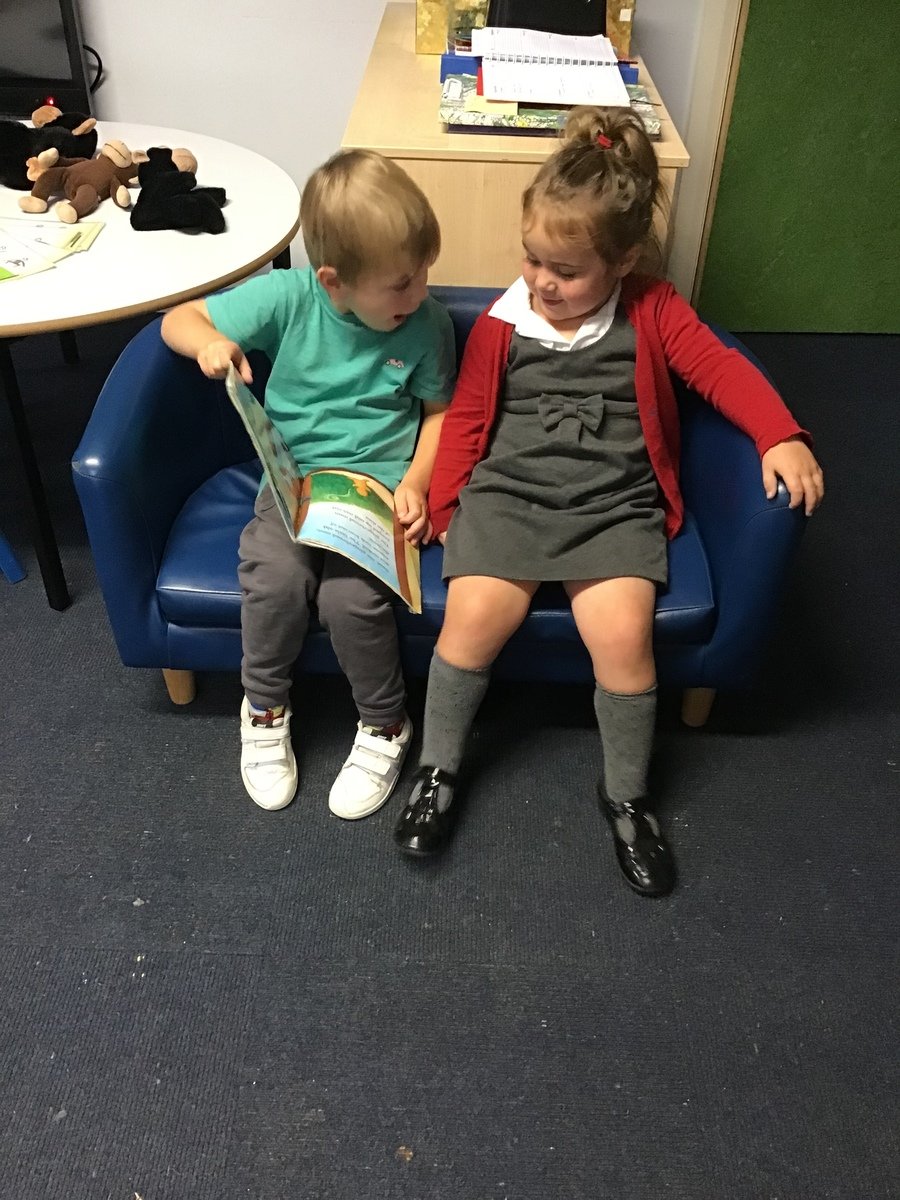 We have been using the iPads to take funny photos of each other.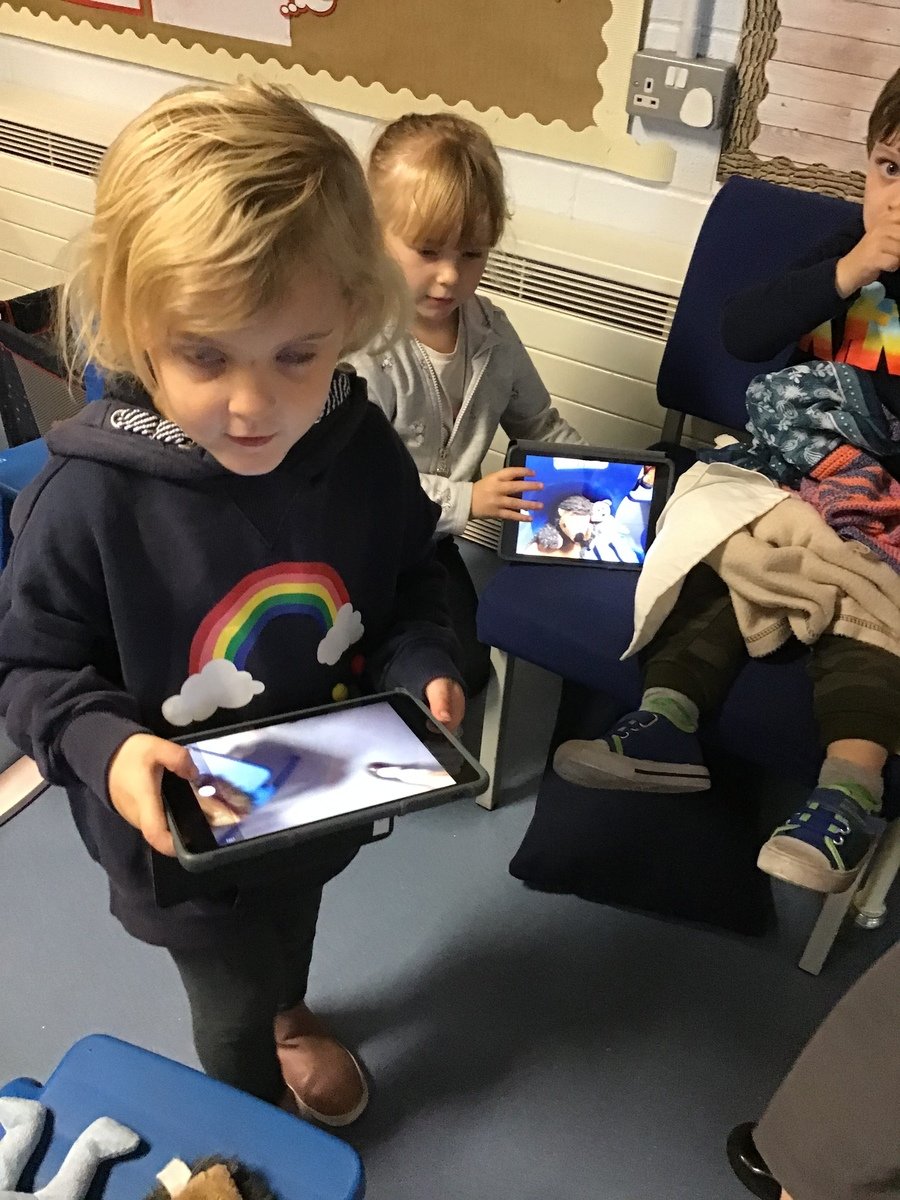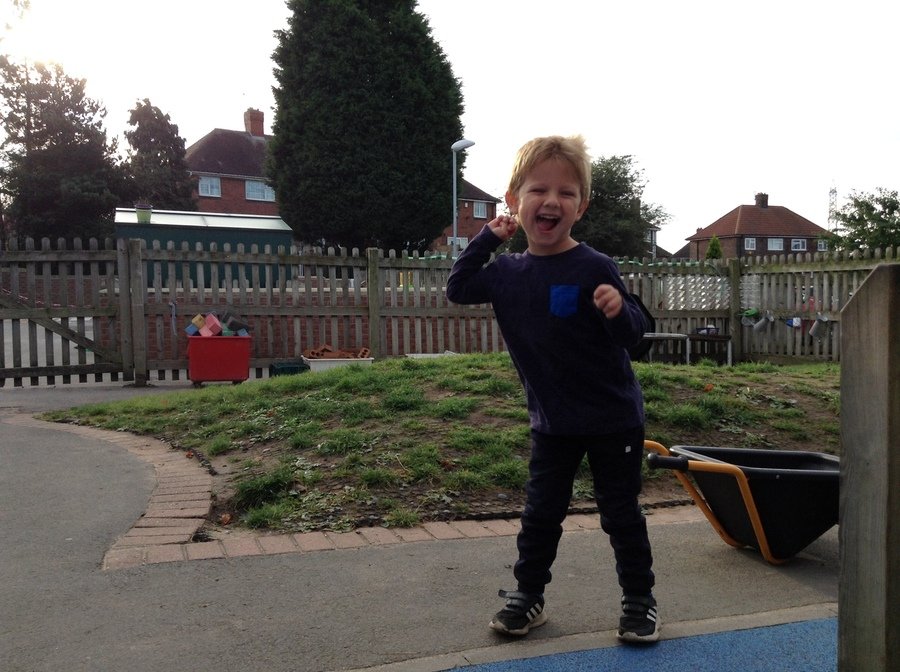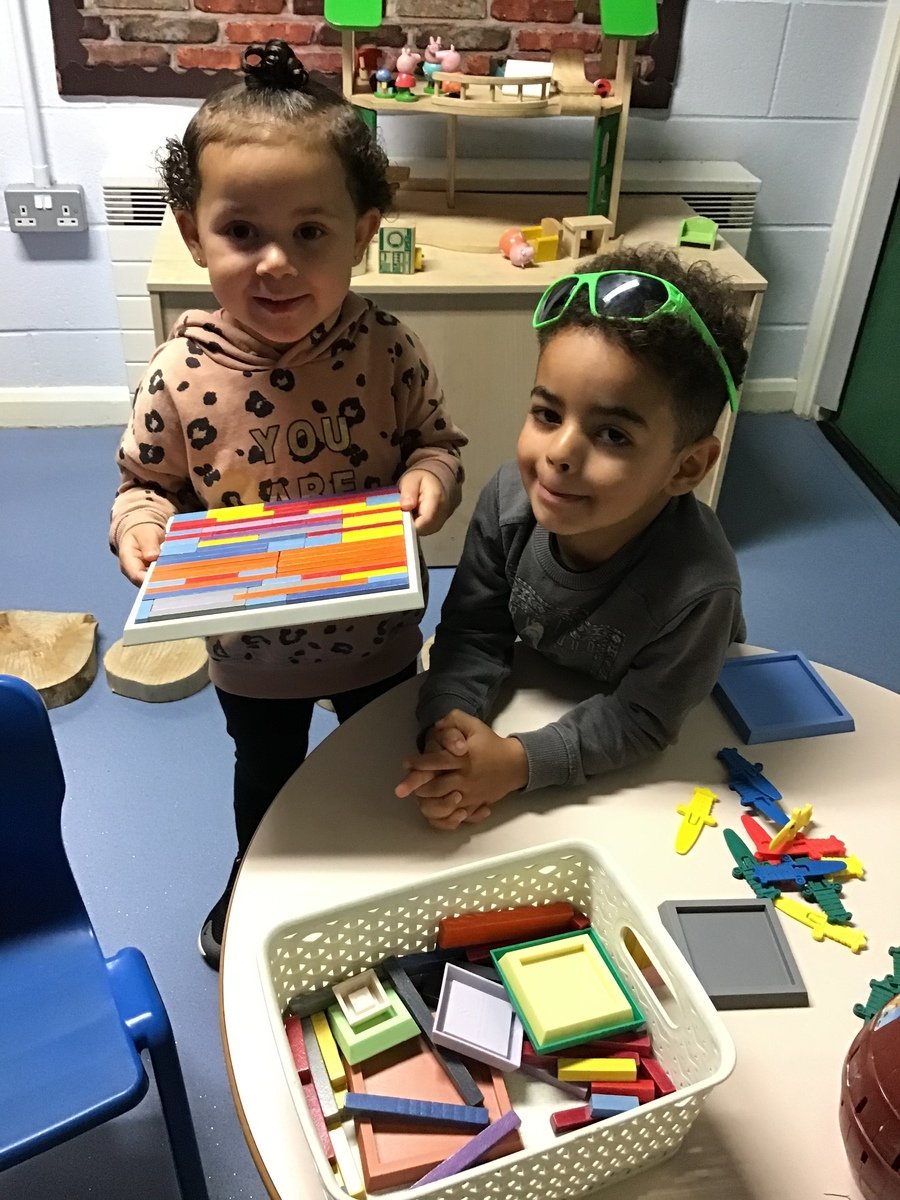 Sept 21
Nursery have been enjoying getting to know some new friends.