The adults working in Year 6 are Mrs O'Donovan, Mrs Secker and Mrs Stead
Home learning help from Mrs Secker Thursday 26 March
Our learning journey this year:
As a class, we discussed what we wanted our class mission statement to be.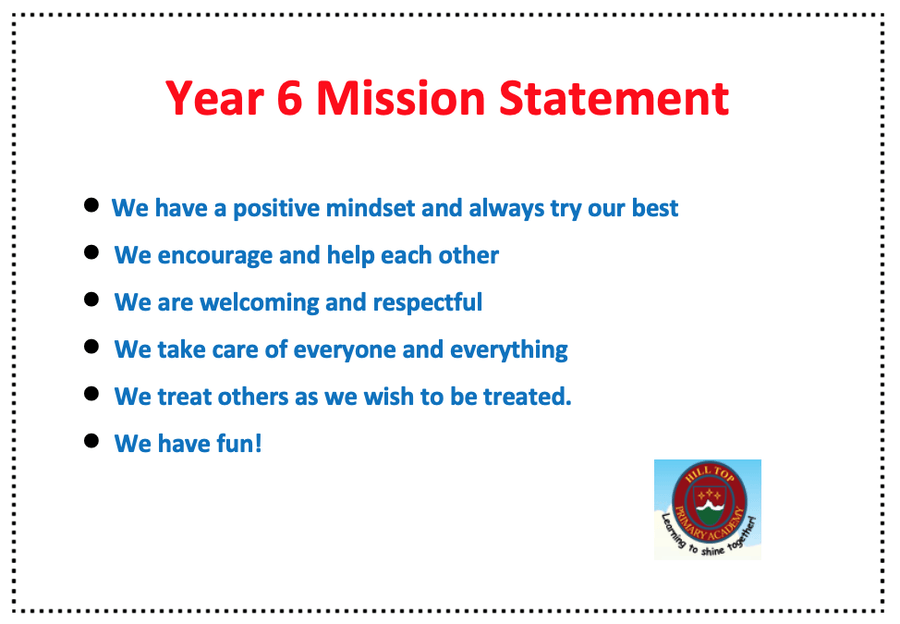 We have had a great week so far and enjoyed starting our first topic.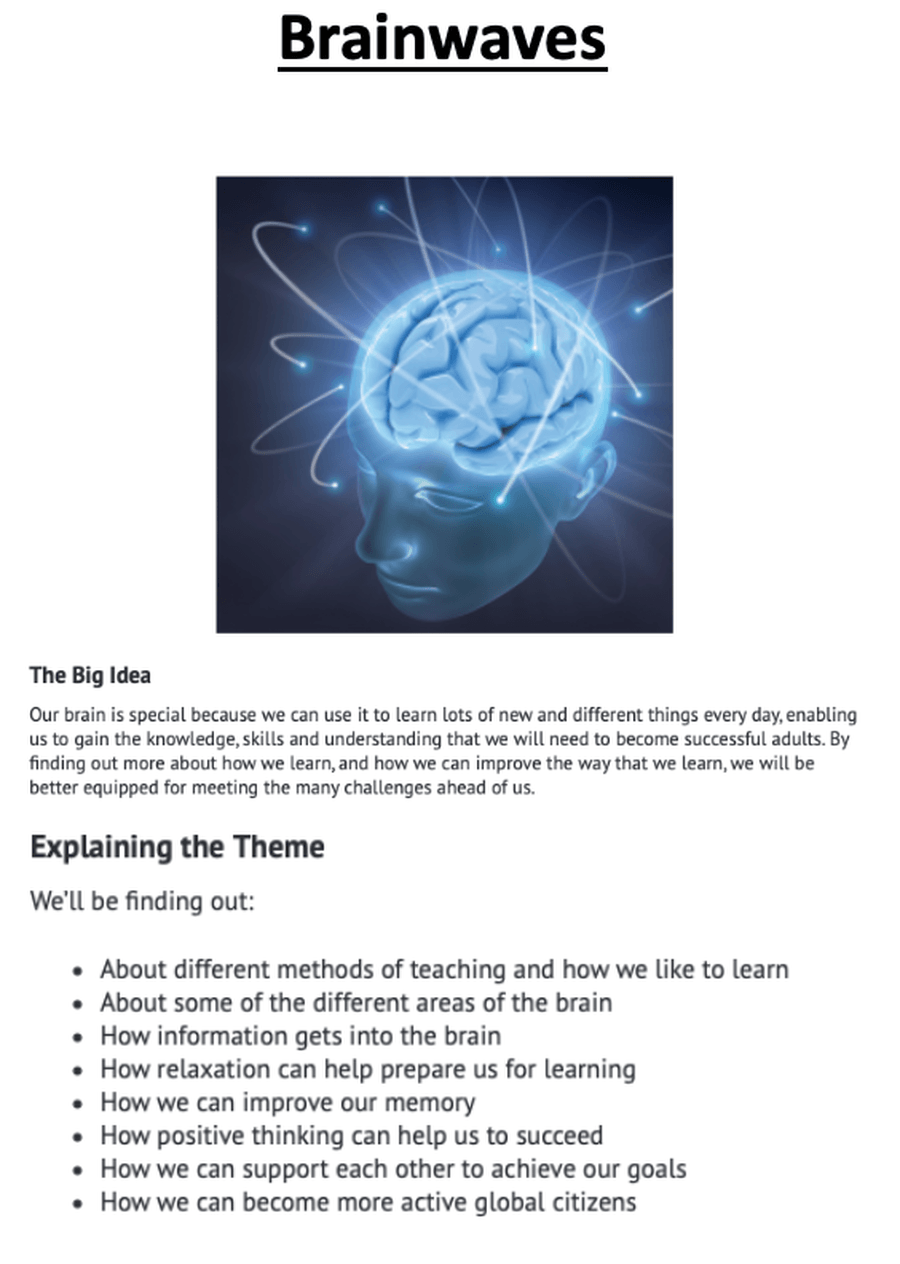 Entry Point
For our entry point to our Brainwaves topic, we played memory games to see how good our memories were. Our favourite game was the 'Generation Game' and we all remembered the cuddly toy!
Exit Point
For our exit point, we discussed growth mindset and how we could remain positive when we found things tough. We designed and painted positivity pebbles and made our own positive quotes, to look at throughout the year.
Our second topic this half term is
Out of Africa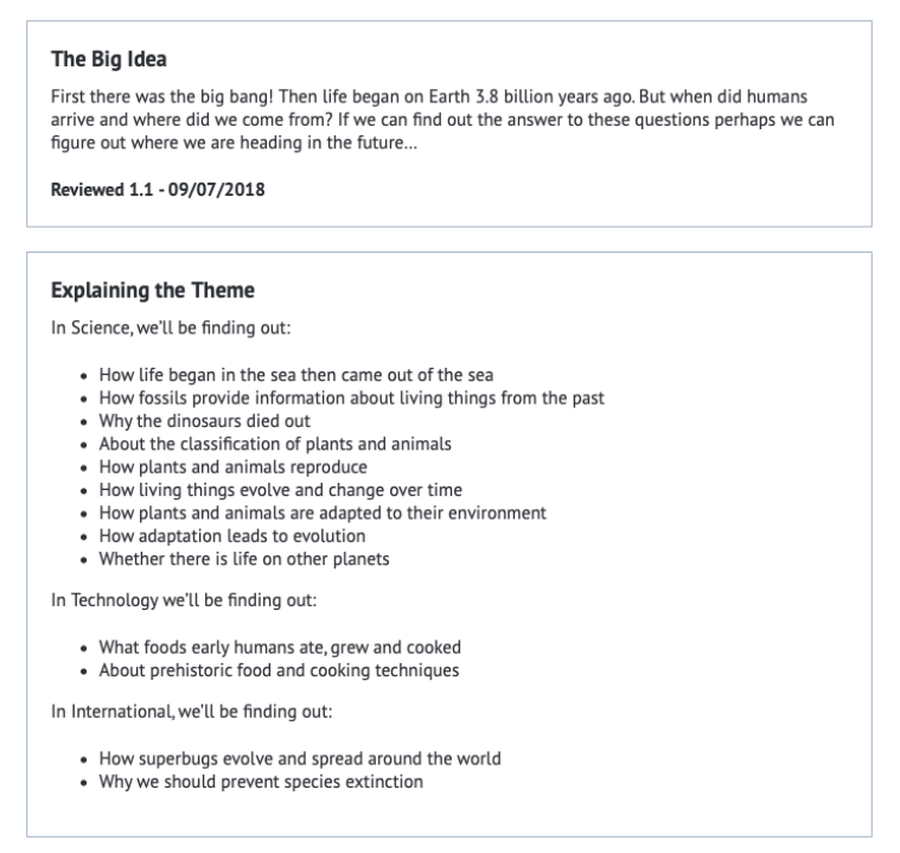 Entry Point
For our entry point, we made the shape of DNA - the double helix- using pipe cleaners, straws, play doh, beads, pompoms and blue tac.
The children were asked to focus on four key questions:
What is 'evolution'?

Where is the evidence for evolution?

What is meant by 'adaptation'?

Why is there so much diversity of life on Earth?
We started at the very beginning with early signs of life and worked through geological time from the Cambrian period to the present day. Along the journey we looked at the dinosaur age in the Mesozoic era and visited Africa 200,000 years ago to trace our human ancestors.
Charles Darwin
As part of our topic this half term, we have been learning all about Charles Darwin, how he travelled aboard the HMS Beagle and his idea of evolution and changes that lead to his book, 'The Origins of Species'. Before we wrote formal letters, some of us became Charles Darwin, whilst the rest of the class asked questions about his journey and discoveries. Here are a few photographs taken from our 'hot seating' lesson.
Thursday 10th October was Mental Health Awareness Day and as part of this we discussed the difference between our physical and mental health and what strategies could be used if we or anyone else felt upset, down or angry. We completed an activity to decide which strategies would work best and then in pairs acted out a scenario about a boy called Joe, who was finding everyday life difficult and how his friend's advice helped him.
Exit Point
For our exit point we visited the National History Museum and took part in a fascinating workshop all about fossils.
London
We all had a fantastic, although exhausting time in London. Here are some of our highlights.
Our Topic in Autumn two term is
Fairgrounds
For our entry point for our new topic 'Fairgrounds' we made various fairground rides from wood, lego and K-nex. We showed great resilience as some of the kits did not go as planned!
In their groups, the children were asked to label the photograph of their fairground ride and explain how their model worked. They included information about speed and direction as well as naming forces involved.
During our learning journey we have been finding out about the science behind energy, forces, sound and light. We have carried out experiments, using fair testing, to discover the forces acting on riders at a fairground, as well as designing our very own roller coasters and discovering whether or not they would pass safety testing! We then investigated the importance of the sense of sight at a fairground and learnt all about sight by researching different parts of the eye and how the human eye works.
As part of our learning journey, we have also enjoyed writing our very own fairground horror stories, as well as writing a balanced argument in relation to a proposed theme park to be built on the green belt land near our school.
As part of our 'fairgrounds' topic we have been learning about electrical circuits and investigated how too make both a series circuit and a parallel circuit. We then discussed electricity in a fairground and where it would be necessary to be able to turn off some lights without affecting the others.
Thank you for all who came to our Christmas market stall and bought our lovely decorations.We had great fun making them, especially as we were able to get the glitter out!
We had a fantastic time designing and making our very own fairground rides. These rides used circuits as well as pulleys and gears. We all shown great resilience once again and by the end of the session all eight rides moved!
Our topic in Spring one and two term is
The Great, The Bold and The Brave
For our entry point the children took on the role of 'classical architects' and recreated some of the famous and most celebrated buildings from Ancient Greece and Ancient Rome. Here are our completed models.
Today we learnt all about Greek pots and used the Coil method to produce our own. Here are some of our fantastic creations. We once again showed great resilience as some of our pots did not turn out as we had hoped!
Today we looked at the story of Romulus and Remus and in groups wrote our own play script, before acting our own version out.
As part of learning journey to discover more about Ancient Greece completed some fantastic work: researched a map of the area, produced a fact file about the similarities and differences between Athens and Sparta, leant all about democracy and oligarchy, retold and produced our own myth about 'The Midas Touch', interviewed Alexander the Great and had fun learning all about Greek life, with our Athens and Sparta 'Wife Swap'.
As part of Arts week, we were able to take part in a drumming workshop. We had great fun and our music/drumming could be heard throughout the school!
We began our week with a fun and practical Maths lesson. On Monday morning, we found that masking tape had been stuck to our desk and our job was to estimate and measure the angles which had been created. We investiagted angles in a triangle as well as angles in quadrilaterals.
Today, we were introduced to our new 'Scrap Shed' and had a great time expanding our imagination, improving teamwork and working on problem solving. Here are just a few photos from our session.
Over the last week, we have been reading 'The Railway Children' and today we were lucky enough to enjoy a drama workshop all about the book. As a class we were able to develop our confidence and performance skills while gaining an in-depth understanding of the story, characters and topics.
Our Topic in Summer One is
Go With The Flow