Welcome to Year Two
The staff in Year Two this year are: Miss Monaghan (Mon - Wed), Mrs Butterworth (Thurs and Fri) and Miss Mattinson (Teaching Assistant - all week)
Please check our class page regularly to see what we have been doing in class and for any updates.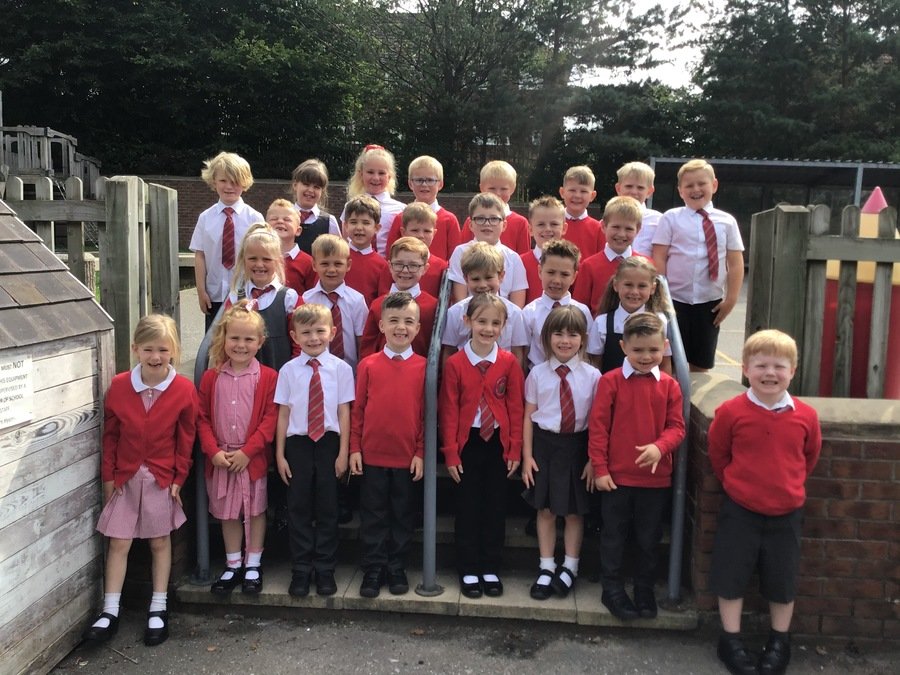 Autumn 1
Brainwaves - Our first topic in Year Two was Brainwaves.
We learnt about how to keep our brains healthy, how we learn new skills and how important it is to not give up!
Entry Point - We did some brain exercises in the playground to learn about how we keep the brain healthy.
Earth Our Home
All living things – plants, animals and people – have a home or somewhere to live that we call a 'habitat'. A habitat can be huge like the ocean or small like a leaf. To survive, living things need to live in places that meet their needs. What do living things need to survive? How do different habitats provide for their needs? We will need to be scientists and geographers in order to answer these questions.
In Science, we'll be learning about:
What living things need to survive.

Animal classification.

Habitats and living things we can find in our local area.

Different habitats around the world.

How living things are suited to the habitat in which they live.

How plants and animals depend on each other.

What a micro-habitat is and the living things we can find in them.

The nutrient cycle.
In Geography, we'll be learning about:
How we know places and habitats are changing.

How humans are changing the landscape.
In Design, Technology and Innovation, we'll be learning about:
How to make a nesting box for bees.
In International, we'll be learning about:
Threats to the world's habitats.

How we can help conserve and protect habitats.
In Art, we'll be learning about:
Colours and patterns animals use to camouflage themselves.

Artists who have painted particular landscapes and habitats.

How to use art to promote awareness of global issues.
Entry Point - We created our own Earth Collages as a team. We looked at real images of the Earth to distinguish between land and water.
In English we created diary entries pretending to be the Old Man. We thought about how he would feel when his dreams come true.
ART Task
After reading the Tin Forest, we created our own forest scenes depicting the tin forest and the real forest. We thought carefully about our colours.
We did some 'hot seating' and asked the Old Man questions. Some of the children did a super job at pretending to be the Old Man and imagining what his answers would be.
We have been learning about different endangered animals and the reasons why they are endangered. We created our own speeches during our English lessons and then performed them as the animal for the class. Have a watch!
This week we have been looking at 'Here We Are' by Oliver Jeffers. It is a book of notes about how wonderful our world is. We read the story and then thought about what we would want to tell people about the world.
Entry point - Stories People Tell
We were given story boxes during our Entry Point. They were filled with props for us to create our own story out of. We planned them and then performed them to the class.
Hansel and Gretel
We looked at traditional tales this week. We drew a story map to show the sequence of events for the tale of Hansel and Gretel.
Kings and Queens
This afternoon Year Two have loved getting creative!
Earlier in the week, the children designed their own crowns and this afternoon they followed their plans to make them. They have done a fantastic job!
Children in Need
It was lovely seeing everyone dressed in yellow/spots for Children in Need. The children really enjoyed today, especially writing their own stories about Pudsey in creative writing.
Fantasy Worlds
This afternoon the children made maps for their own fantasy worlds based on some of the stories they have looked at so far this term. They used symbols and pictures to represent different features and used directional vocabulary to direct their friend around the map. Everybody did a fantastic job!
When the snow arrived....
Reindeer Run
The children had lots of fun today raising money for Wakefield Hospice.
A huge thank you to Santa for letting the children chase him around the playground!
Christmas Jumper Day!
Today Year 2 enjoyed coming to school in their Christmas jumpers to support Save the Children.
This morning the children learnt about why we have Christmas jumper day and what happens to the money raised.
How are You?
In How Are You?, we will be taking on the role of biologists, nutritionists, historians and sportspeople to explore the many ways that we can look after ourselves and try to stay healthy. How can we maintain a healthy body and a healthy mind?
In Science, we'll be learning about:
- Maintaining a healthy diet
- The importance of getting enough exercise
- How our muscles work
- How our senses help to keep us healthy

In Health & Wellbeing, we'll be learning about:
- Why our bodies need sleep
- What happens when we are ill
- How germs and illnesses spread
- How to protect our bodies The importance of staying hydrated

In History, we'll be learning about:
- The doctors and scientists who discovered important medicines
- Diseases from the past

In Physical Education, we'll be learning about:
- What activities we can do to stay fit

In International, we'll be learning about:
- Why some people don't have clean drinking water
- Health issues in other countries
Entry point - In groups the children made their own fitness circuits and then wrote up their instructions for others to follow. They all did a fantastic job.
Healthy Food
This afternoon the children have really enjoyed learning about the different food types and finding out about why we need them. The children then designed their own healthy plate making sure they included the right amounts from each food type. We were all feeling very hungry by the end of the lesson!