Welcome to Year 3
The adults in Year 3 are: Miss Scawthorn and Miss Colquhoun
Start time: 8.55AM
Finish time: 3.07PM
PE
Our PE day takes place on a Friday afternoon. Children need to make sure their PE kit is in school, labelled and in a PE bag to fit on their peg. The list of PE kit they need can be found in the school prospectus.
Homework
Homework will be sent out on a Friday and should be completed and handed in the following Friday.
Maths homework will be set on MyMaths or Times Tables Rock Stars. Your child has been given their username and password (stuck in their homework journal).
Literacy homework will also be set. This may consist of SPAG, reading, or could be linked to our IPC topic.
Children are expected to read 3 times a week. Please can you sign and date your child's reading record book when they read. These will be checked weekly.
Accelerated Reader
Accelerated Reading will run differently this year. Following the Star Reading tests, children will be sent home with a book level that matches their reading score. Instead of going to the Library to change books, children will have a smaller selection to choose from in the classroom. This means the choice will be more limited but we have to follow the COVID-19 guidelines.
Forest School
Year 3 have the fantastic opportunity to attend Forest School every THURSDAY morning. The only thing you will need to supply are WELLIES! Please make sure these are labelled. Mrs Blakeley will be sending out a letter with all relevant information.
Merit Assembly
Due to COVID-19, there will not be a Merit Assembly taking place on a Friday with the whole school. We will be giving our Merit Awards in the classroom instead.
Here is a copy of our Curriculum Map for 2020-2021
French- Wednesday 7th July
Please watch both videos below.
Our first topic this year is BRAINWAVES
Explaining the theme: Our brain is special because we can use it to learn lots of new and different things every day, enabling us to gain the knowledge, skills and understanding that we will need to become successful adults. By finding out more about how we learn, and how we can improve the way that we learn, we will be better equipped for meeting the many challenges ahead of us.
In this unit, we'll be finding out:
How different people learn

About the importance of practice when learning a skill

How the brain works

How to make connections between our learning

How we can share our learning with others

Why it is important to learn from other children and cultures around the world

How positive thinking can help us to succeed

How to look after our brain

When they learn children will be:
Investigating

Thinking

Reflecting

Researching

Teaching

Observing

Assessing

Presenting
Year 3 have had a fantastic first week back and have settled in excellently! We have been focusing on the book 'Giraffes Can't Dance' by Giles Andreae for our Literacy and Art lessons. Here is a photo of some of the amazing 'Gerald the Giraffe' art work the children have produced.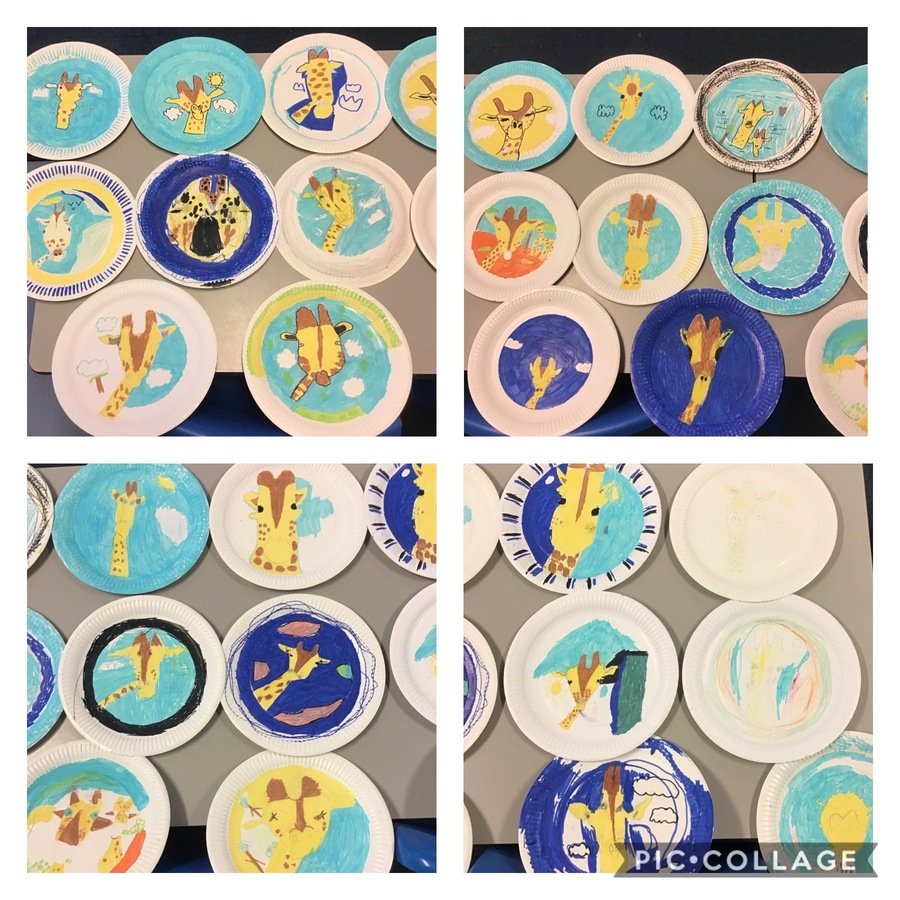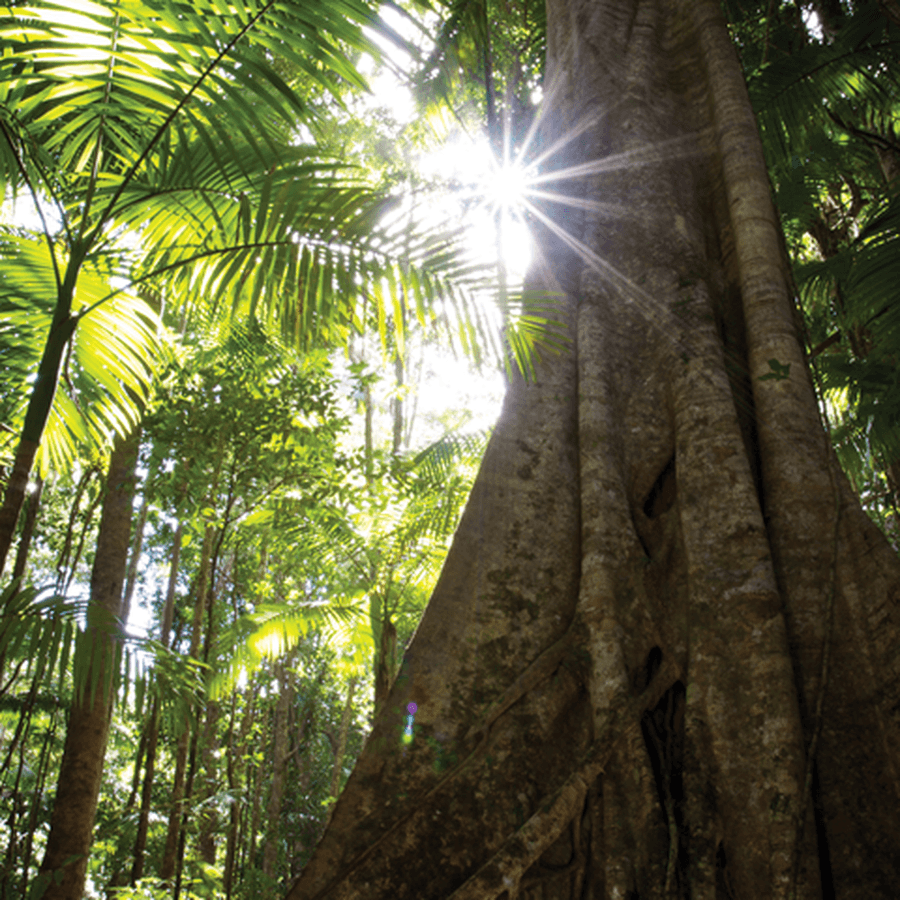 Our second topic this year is … Saving The World- Rainforests!
Unit Summary
Rainforests once covered 14% of our world's surface. Now they cover less than 5%. Every second, an area of the rainforest the size of a football field is being destroyed. Some scientists believe that, if we lose our rainforests, we might put our whole planet at risk. What will we do to help save the rainforest?

Explaining the Theme

In Geography, we'll be finding out:
-About where rainforests are in the world
-Which rainforest products we use in our everyday lives
-About the lives of rainforest people and how they compare with our own
-How and why the rainforest is being destroyed
-Discovering the ways that people are trying to save the rainforest

In ICT & Computing, we'll be finding out:
-How to program and share our own rainforest-themed computer game

In Art, we'll be finding out:
-About rainforest body art and painting our faces in a similar style
-How we can use art to create a rainforest scene

In Science, we'll be finding out:
-About different rainforest animals and plants
-Where different animals and plants live in the rainforest
-About rocks and soils found on the forest floor
-About colour in the rainforest and how it is used by animals and plants
-Why plants have leaves and why they can be different
-About the best conditions to grow a plant
-About rainforest fruits and seeds
-How to grow our own rainforest plant from a seed

In Technology, we'll be finding out:
-How to plan and make our own tropical fruit drink

In Music, we'll be finding out:
-How to represent a rainforest scene using music

In International, we'll be finding out:
-How different countries and organisations are helping to save our rainforests
Entry Point
For our entry point, the children created their own rainforest collages using tissue paper to create a 3D effect. They looked amazing! Here are some we created...
Knowledge Harvest
During our Knowledge Harvest lesson, the children created a mind-map of the different idea's that come into their head when imagining the rainforest. They also thought of different questions they would like to find out during our topic. Below are some images of our display and learning journey so far...
Geography
Year 3 have been learning about the threats to the rainforest and why it is important that they are protected. Their task was to produce a magazine front cover to inform people of the threats to the rainforest and what we can do to help protect it. They came up with some amazing magazine front covers. Please see below...
French
This term we have been focusing on counting from 0-20 in French. The children loved having competitions with each other to see who could be the first to count to 20 in French without missing a number out! We also created some posters for our French display.
Literacy
We have recently covered the topic, 'adventure stories' in writing. The children had to write their own adventure story about a child who jumped on a zip-wire and had to travel over the rainforest to get to school. They came up with some fantastic stories which are on display in the corridor. Here are some examples...
Design Technology
As part of our topic, the children have been learning about tribes of the rainforest. They compared their own life to a tribe member and discussed the similarities and differences. We decided we are very lucky to live in a modern society, with technology and a home to live in. Year 3 spent an afternoon designing a tribal mask. They had to think about the different colours used and why they should be used. Year 3 thoroughly enjoyed the afternoon being creative. Can you recognise any children below?
Science
Year 3 have been working scientifically on Tuesday and Wednesday afternoons since Autumn Term 2 began. They started by investigating and comparing the soil on the school ground to the soil in the rainforest. The children were amazed when they used magnifying glasses to observe the soil collected from school grounds. We have also conducted an experiment around the stem of a plant and how water is transported through it. We used celery and dye to observe how the 'stem' transports water. We left the celery in the dyed water over night and the children got to check if their predictions were correct!
Children in Need- Friday 13th November
We had a fantastic day on Friday 13th November. The children really looked the part, dressing up as Pudsey bear or in spots! We watched and supported Joe Wicks, who did the amazing 24 hour PE, to raise a staggering amount of money for Children in Need. Year 3 thoroughly enjoyed dancing along with Joe Wicks.
Art
The children have been learning about the famous artist, Henry Rousseau. We explored the different images he has created and found out he has never been to the rainforest before, he drew and painted based on photographs! Year 3 were amazed by some of the work he had produced and it inspired them to become artists for the afternoon. They had a rainforest image to copy, using only a shading pencil. Here are some images of our artist afternoon...
Christmas Makaton
We are learning 'Silent Night' in Makaton Sign Language in class. If your child would like to practice, please see the link below...
Science
The children loved working scientifically to predict what the different rainforest fruit seeds would be like. We learnt all about seed dispersal in the rainforest and then got to explore the rainforest fruits! Year 3 loved exploring the fruits for different seeds and talking about how they would be spread in the rainforest!
Exit Point
Year 3 have thoroughly enjoyed learning all about the rain forest and why it is so important that we do not destroy it. For our exit point, we created a class book which contains lots of different facts, quizzes, games and posters all about the rain forest.
Christmas 2020
Our class Christmas party was a huge success, despite it being different to usual! The children played musical statues, Just Dance, took part in a Christmas quiz and had some snacks after all the dancing! Here are some photos of our party.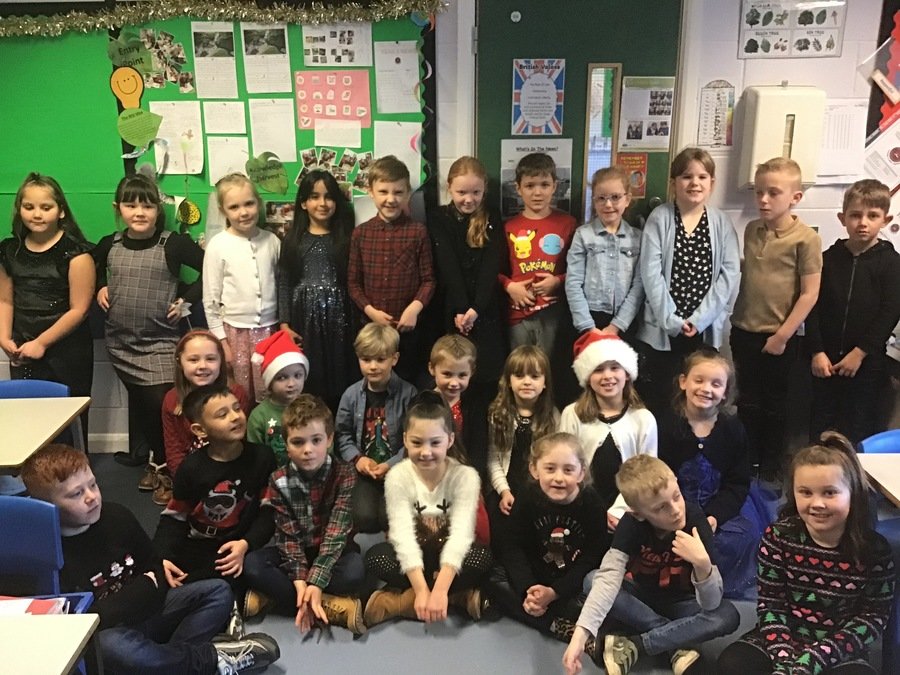 Silent Night Makaton
Year 3 did a fantastic job learning Silent Night in sign language. We recorded it at our Christmas party. Please see below.
Temples, Tombs and Treasures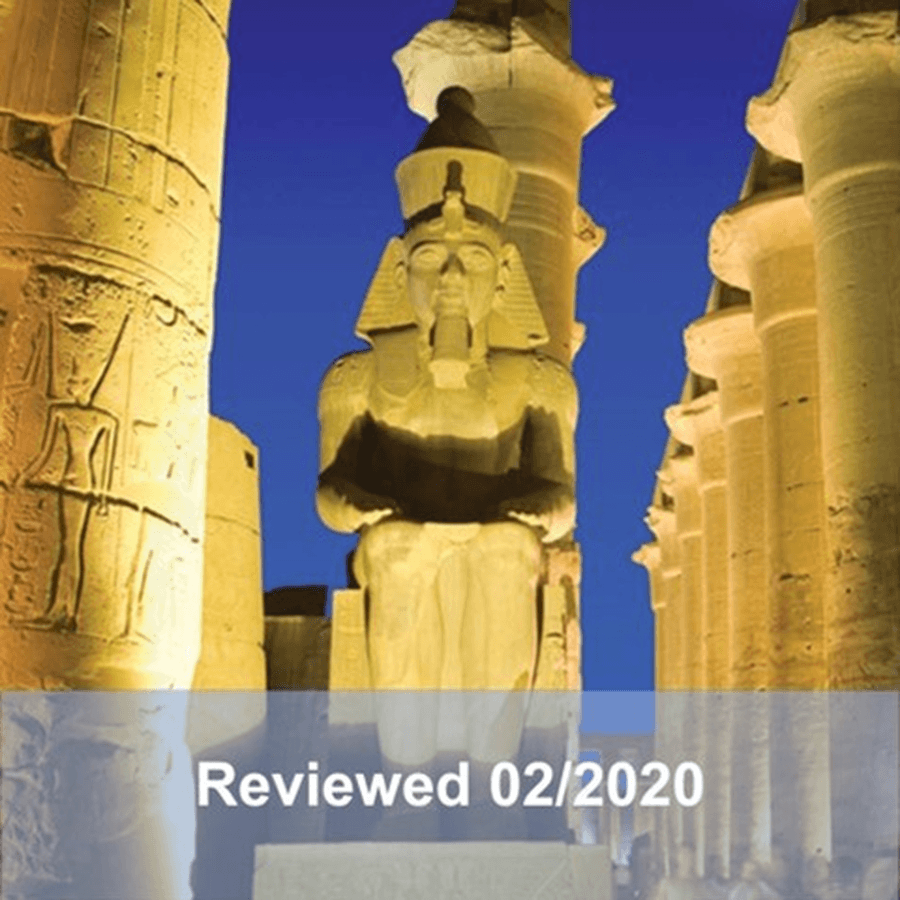 Unit Summary
The people who helped create the first great civilisations were not unlike you and me. Today we can learn a lot about these people and their way of life through the things they left behind – from everyday objects to magnificent and rare treasures.
Explaining the Theme
In History, we'll be finding out:
Why rivers were important to ancient civilisations

What daily life was like in Ancient Egypt

How to write using Egyptian hieroglyphics

About the different rulers of Egypt

About Ancient Egyptian religion and burials

How the Ancient Egyptians might have built the pyramids

About the treasures discovered in Tutankhamun's tomb

How to use different sources to find out about Ancient Sumer

How to compare life in Ancient Sumer with life in Ancient Egypt
In Music, we'll be finding out:
About the instruments used in Ancient Egypt and Ancient Sumer

How to create our own music to retell a story from an ancient civilisation
In Art, we'll be finding out:
How to plan and create our own tomb wall painting

How to make an Ancient Egyptian headdress
In International, we'll be finding out:
How to plan an Ancient Egyptian celebration to share with friends and family
Home learning
Year 3 have produced some amazing work for the topic so far. Here are a collection of images which show some of the fantastic learning that has been taking place...
The children were tasked to create an Egyptian death mask and some Egyptian Jewellery for their exit point... Here are just a few examples.
Feel the Force!
Unit Summary
Without forces to push and pull us along, nothing on Earth or in the wider Universe would move. Forces are so important that it is almost impossible to imagine a world without them – and yet, they are invisible. Let's find out more…
Explaining the Theme
In Science, we'll be finding out:
What forces are and where they come from
What friction is and how we use friction
How we can reduce or increase friction
How to measure the strength of a force
How magnets and magnetic forces work
In Technology, we'll be finding out:
How to design and make a marble run
How to add sounds, lights and control mechanisms to a structure
In International, we'll be finding out:
About extreme and dangerous forces
Science
Year 3 thoroughly enjoyed working scientifically on our first week back at school. They started by making a prediction about which shape would fall through the water quickest. After making predictions, the children carried out their experiment in pairs. As well as having lots of fun, the children learnt lots about water resistance and gravity. Below are some images from our science lesson.
Science week
Year 3 took part in science week by learning about different cloud formations and then went outside to observe and record the cloud formations, temperature and wind speed.
How Humans Work
Unit Summary
Your body is like an engine that never stops working. By knowing how your body works you can learn to look after it better and stay healthy.
Explaining the Theme
In Science, we'll be finding out:
That we need light in order to see
How human teeth compare to animal teeth
How our body uses food and water
How our heart works to keep us alive
All about skeletons and muscles
About the human life cycle
Why exercise is good for us
How tobacco and alcohol harm the body
Which foods keep us healthy and why
In Technology, we'll be finding out:
How to plan and prepare a healthy meal
In International, we'll be finding out:
About people's health problems
If we can improve the health of the world's children
Science
The children have been learning about different body parts and their functions. We had lots of fun working scientifically to design our own set of teeth using marshmallows. Year 3 then labelled the teeth and came up to the front to describe the function and who the teeth belong to.
Journey through the digestive system...
Year 3 spent the afternoon learning about the journey through the digestive system. The children then created their own story, pretending to be a fruit travelling through the different parts of the digestive system. Below are some videos of the children reading their journey's.
Exit Point
As part of our exit point, Year 3 made some skeletons out of spaghetti and then labelled the different bones in the body. They also used lots of books to make a leaflet to be places in our class 'doctors surgery' about how to keep healthy.
Chocolate
Unit
Summary
Wouldn't it be amazing if chocolate grew on trees? Well, it does! Wouldn't it be amazing if I said we were going to make some chocolate? Well, we are! And we're going to discover even more amazing things about chocolate…
Explaining
the
Theme
In Geography, we'll be finding out:
Where cacao trees are found
About the factors affecting the growth of cacao trees
About other cash crops
In History, we'll be finding out:
Who first discovered chocolate
Who took the first chocolate to Europe
About the importance of cocoa beans for trade
In Science, we'll be finding out:
About the ingredients in chocolate
If chocolate causes tooth decay
Why chocolate wrappers are made from special materials
What the melting point of chocolate is
In Technology, we'll be finding out:
How to make our own chocolate
What we can add to chocolate
In Art, we'll be finding out:
How to design a wrapper for our chocolate bar
In International, we'll be finding out:
What fair trade chocolate is
What other fair trade products there are
How important chocolate is
Entry Point
What better way to kick start our chocolate topic by becoming chocolate tasters for the afternoon! Year 3 used their senses to smell, taste, see and touch a selection of dark, milk and white chocolate. Some of the chocolate went down better than others... With dark chocolate being the least popular flavour! Year 3 also learnt lots of facts in this first lesson, including the higher the cocoa percentage, the better the chocolate is for you.
Knowledge harvest
Our class story this term is 'Charlie and the Chocolate Factory' and the children used their visualisation skills to create their own chocolate factory based on the description.
PE
The children have been learning how to jump safely and correctly. By the end of the lesson, the children were performing long jump and triple jump. Here are some action shots!
Tooth Decay
Year 3 worked scientifically to discover the effects of tooth decay and how they can prevent it. First they recapped the different names and roles of the teeth and after they made choices about what foods we should eat to always have healthy teeth. Finally, we took part in a class experiment to look at the effects of drinking water, orange juice and coffee on our teeth... The results were quite shocking! Orange juice being the worst for our teeth and their enamel.
Science
Welcome to Year 3's chocolate testing lab! Mr Wonka asked the children to think about which material would be most suitable for wrapping a chocolate bar in. They worked scientifically to determine which material would be most suitable and why...
Maths
The children have loved learning about time for the past two weeks and have been challenging themselves to solve lots of problem solving questions. They are becoming much more familiar with analogue and digital 24 hour time. Here are some images of them completing some of their tasks.
Art
Year 3 have learnt about skylines and thought about why Mr Wonka's factory would be seen from far and wide. They learnt a new skill when working with clay and can now score into it to create different patterns and textures. They made their own skyline of Mr Wonka's factory and they look great!
PSHCE
Year 3 have been busy working with Miss Colquhoun in their PSHCE lesson and have produced a memory box. They thought about what they could put in a memory box, what it means and also got to decorate their own!
French
In French, we have been learning about the parts of our body. We even had a go at learning a song to help us! Here is some of our fabulous work below.
Science
We have been working scientifically to determine which chocolate melts the quickest. The children had to work in teams to make boats for their chocolate and then they had to predict whether white, milk or dark would melt fastest. They worked excellently as a team and showed they are amazing at problem solving!
Art
Today the children have been using water colour to create their skyline scene of the chocolate factory. They sketched their chocolate factory scene and then used their skills in water colour to fill in the scene. We had a fantastic afternoon practising our art skills.
Exit Point
Wow! What a fantastic afternoon we had. Year 3 entered Mr Wonka's Chocolate Factory with beaming smiles when they found out they were making chocolate. The children added their own ingredients into the chocolate and worked excellently in their teams to create some delicious chocolate. Please see the slideshow below!
Year 3 Sports Day
We had a fantastic afternoon getting in the spirit of Sports Day! Everyone thoroughly enjoyed taking part and cheering their friends on. We had lots of different winners on various races.
Digital Gamers
Unit Summary
Have you ever thought about how the computer games you enjoy playing are actually made? Where do you think the ideas come from? Do you think just one person is responsible for designing a computer game or could it be more? Computer games are big business, but what's involved in the process of designing, coding and creating them? Let's find out!
Explaining the Theme
In ICT & Computing, we'll be finding out:
How some people use ICT and computing as part of their job as well as in their daily lives
How to use technology responsibly and stay safe online
How to find reliable information from a range of sources including the internet
How to use ICT and computing to present things we have found out in an exciting and engaging way
How to write algorithms to make things happen in digital games
How to debug scripts and programs in digital games
How to design, code, create and market our own digital games
In International we'll be finding out:
How we can connect to other schools around the world and share our digital learning
About different game development companies around the world
Entry point
Forest School / Scrap shed
Year 3 had a fabulous time spending half of their time down in the mini forest and half of their time at scrap shed. They worked perfectly as a team to build lots of different things... We had houses, cars, dog hotels, hot tubs and many more! See our super work below.