The staff in Year 3 are Mrs Secker, Miss Colquhoun and Mrs Stead.
Resources for school closure home learning
Click below for video clips of chapters from Charlie and the Chocolate Factory. English work from 22nd April 2020.
Chocolate
The Big Idea...
Wouldn't it be amazing if chocolate grew on trees? Well, it does! Wouldn't it be amazing if I said we were going to make some chocolate? Well, we are! And we're going to discover even more amazing things about chocolate.
In Geography, we'll be finding out:
Where cacao trees are found
About the factors affecting the growth of cacao trees
About other cash crops
In History, we'll be finding out:
Who first discovered chocolate
Who took the first chocolate to Europe
About the importance of cocoa beans for trade
In Science, we'll be finding out:
About the ingredients in chocolate
If chocolate causes tooth decay
Why chocolate wrappers are made from special materials
What the melting point of chocolate is
In Technology, we'll be finding out:
How to make our own chocolate
What we can add to chocolate
In Art, we'll be finding out:
How to design a wrapper for our chocolate bar
In International, we'll be finding out:
What fair trade chocolate is
What other fair trade products there are
How important chocolate is
Brainwaves
Our first topic this year is Brainwaves.
The Big Idea
Our brain is special because we can use it to learn lots of new and different things every day, enabling us to gain the knowledge, skills and understanding that we will need to become successful adults. By finding out more about how we learn, and how we can improve the way that we learn, we will be better equipped for meeting the many challenges ahead of us.
In this unit, we'll be finding out:
How different people learn
About the importance of practice when learning a skill
How the brain works
How to make connections between our learning
How we can share our learning with others
Why it is important to learn from other children and cultures around the world
How positive thinking can help us to succeed
How to look after our brain
How to design a school for learning
When they learn children will be:
Investigating
Thinking
Reflecting
Researching
Teaching
Observing
Assessing
Presenting
Entry Point
For the entry point to Brainwaves the children became learning detectives and were challenged to investigate how we learn within school.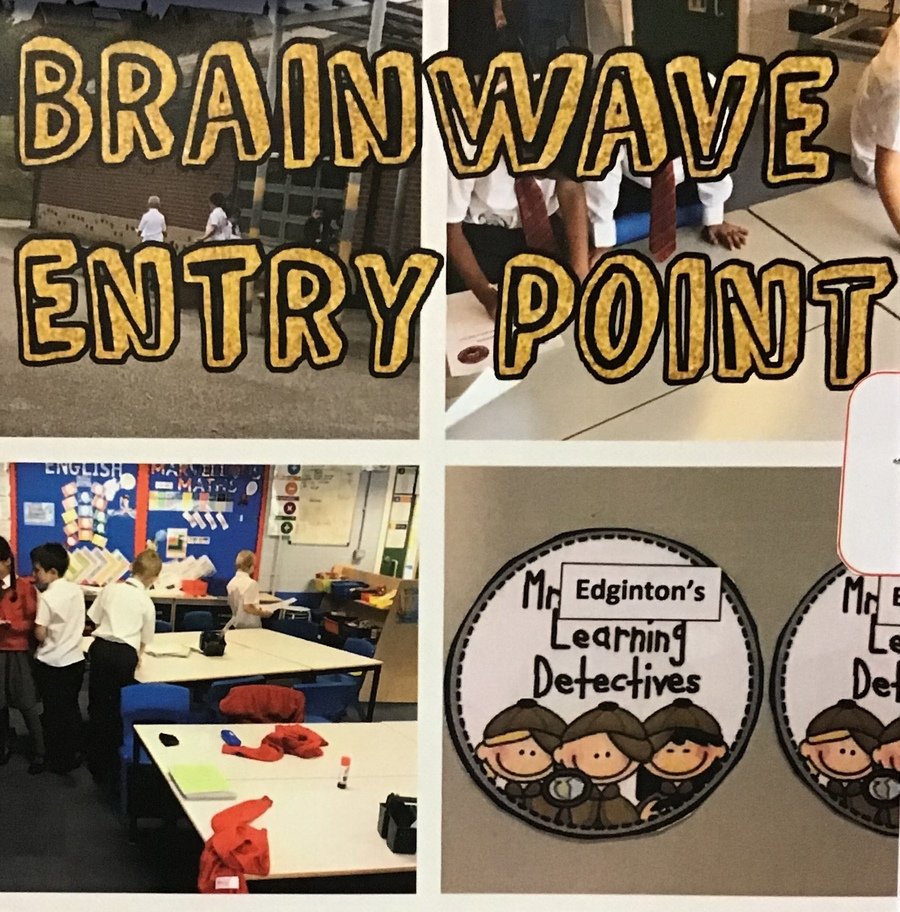 The children learned about how our brains work and once we learn something new we grow neurons. The children represented the inside of our brain by creating their very own neuron pathways.
Want to know how to keep your mind and body healthy? Just ask our healthy brain experts in Year 3!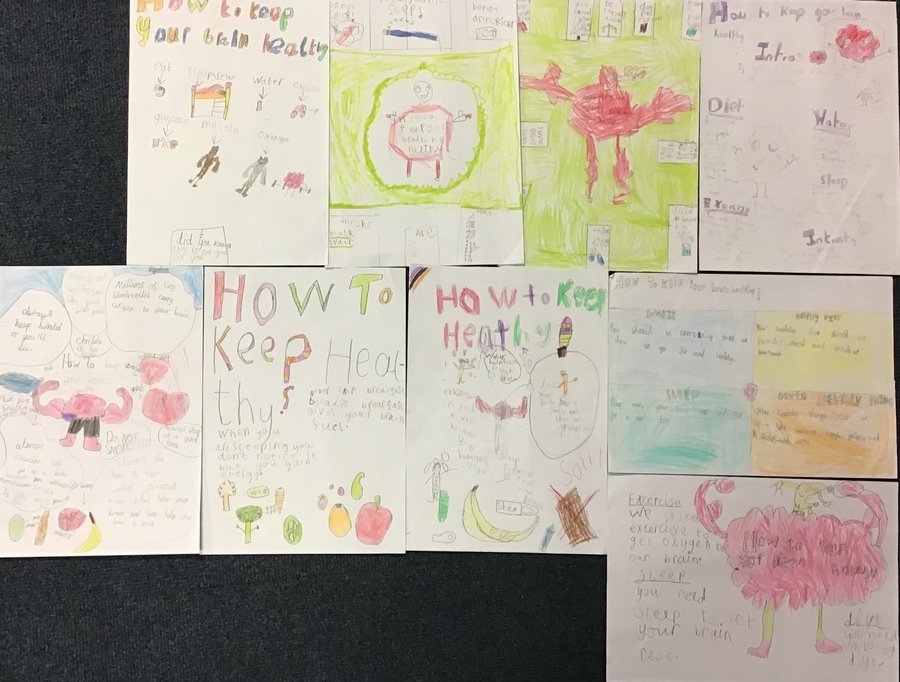 Exit Point
For the exit point we created clubs that will help keep our minds early and learn new skills. the children had a vote and the winner was Hill Top's Got Talent. This means every month children will be given a chance to teach the class a new skill.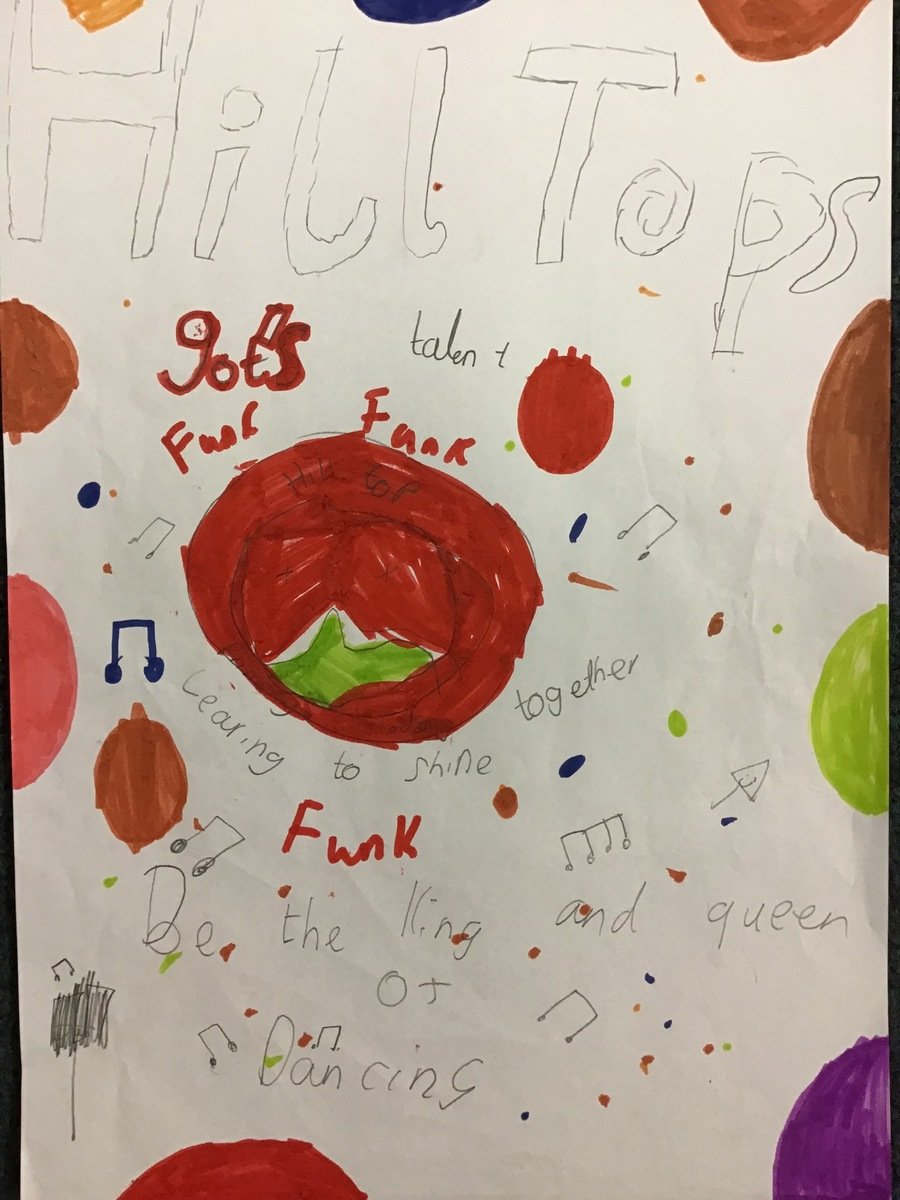 Rainforests once covered 14% of our world's surface. Now they cover less than 5%. Every second, an area of the rainforest the size of a football field is being destroyed. Some scientists believe that, if we lose our rainforests, we might put our whole planet at risk. What will we do to help save the rainforest?
In this topic we will be learning about:
In Geography, we'll be finding out:
About where rainforests are in the world

Which rainforest products we use in our everyday lives

About the lives of rainforest people and how they compare with our own

How and why the rainforest is being destroyed

Discovering the ways that people are trying to save the rainforest
In ICT & Computing, we'll be finding out:
How to program and share our own rainforest-themed computer game
In Art, we'll be finding out:
About rainforest body art and painting our faces in a similar style

How we can use art to create a rainforest scene
In Science, we'll be finding out:
About different rainforest animals and plants

Where different animals and plants live in the rainforest

About rocks and soils found on the forest floor

About colour in the rainforest and how it is used by animals and plants

Why plants have leaves and why they can be different

About the best conditions to grow a plant

About rainforest fruits and seeds

How to grow our own rainforest plant from a seed
In Technology, we'll be finding out:
How to plan and make our own tropical fruit drink
In Music, we'll be finding out:
How to represent a rainforest scene using music
In Physical Education, we'll be finding out:
How to represent a rainforest scene using dance and mime
In International, we'll be finding out:
How different countries and organisations are helping to save our rainforests
Entry Point
The children created their own little rainforest within the classroom for their entry point.
After learning the similarities and differences between a tribe members lifestyle and their own. The children created a day in the life of a tribe member video displaying all the task a tribe member would complete during the day.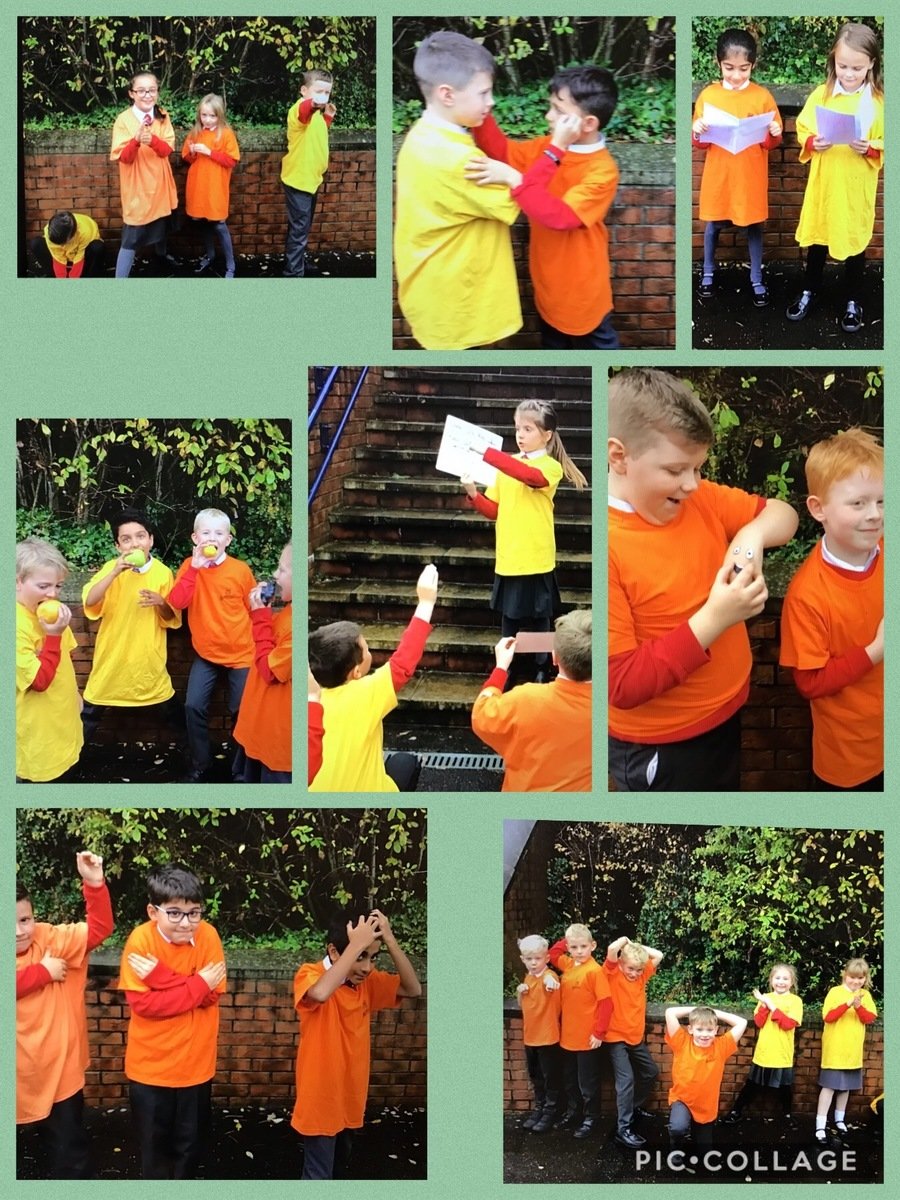 Our terrific tribal face masks!
To combat against deforestation, Year 3 produced some deforestation posters to create awareness about this problem.
As part of our topic, Year 3 examined the some different soils they gathered from the forest school. The children had to separate and categories from what they found.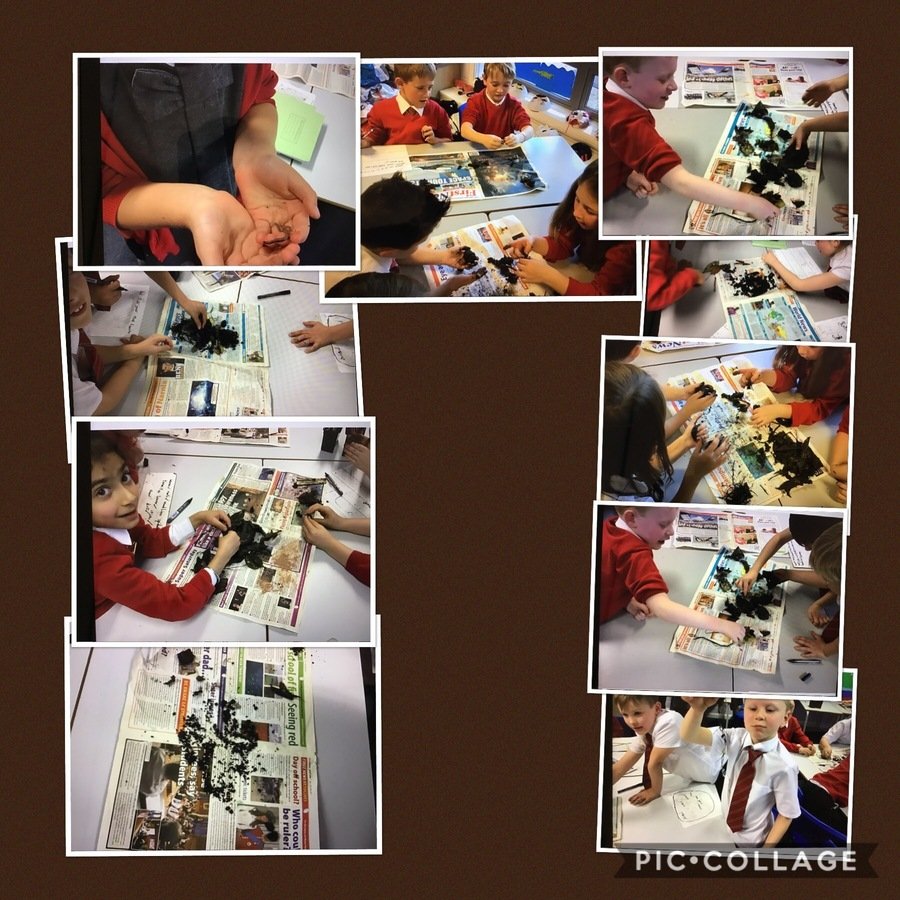 Temples, Tombs and Treasures
The people who helped create the first great civilisations were not unlike you and me. Today we can learn a lot about these people and their way of life through the things they left behind – from everyday objects to magnificent and rare treasures.
In this topic we will be learning about:
In History, we'll be finding out:
Why rivers were important to ancient civilisations What daily life was like in Ancient Egypt

How to write using Egyptian hieroglyphics


About the different rulers of Egypt

About Ancient Egyptian religion and burials
How the Ancient Egyptians might have built the pyramids
About the treasures discovered in Tutankhamun's tomb
How to use different sources to find out about Ancient Sumer How to compare life in Ancient Sumer with life in Ancient Egypt
In Music, we'll be finding out:
About the instruments used in Ancient Egypt and Ancient Sumer


How to create our own music to retell a story from an ancient civilisation
In Art, we'll be finding out:
How to plan and create our own tomb wall painting

How to make an Ancient Egyptian headdress
In International, we'll be finding out:
How to plan an Ancient Egyptian celebration to share with friends and family
Entry Point
For our entry point, the children had an Egyptian activities afternoon. During the afternoon they completed a carousel of various activities such as: Egyptian puzzles, becoming archaeologists, visiting Tutankhamun's tomb and designing their own cartouche.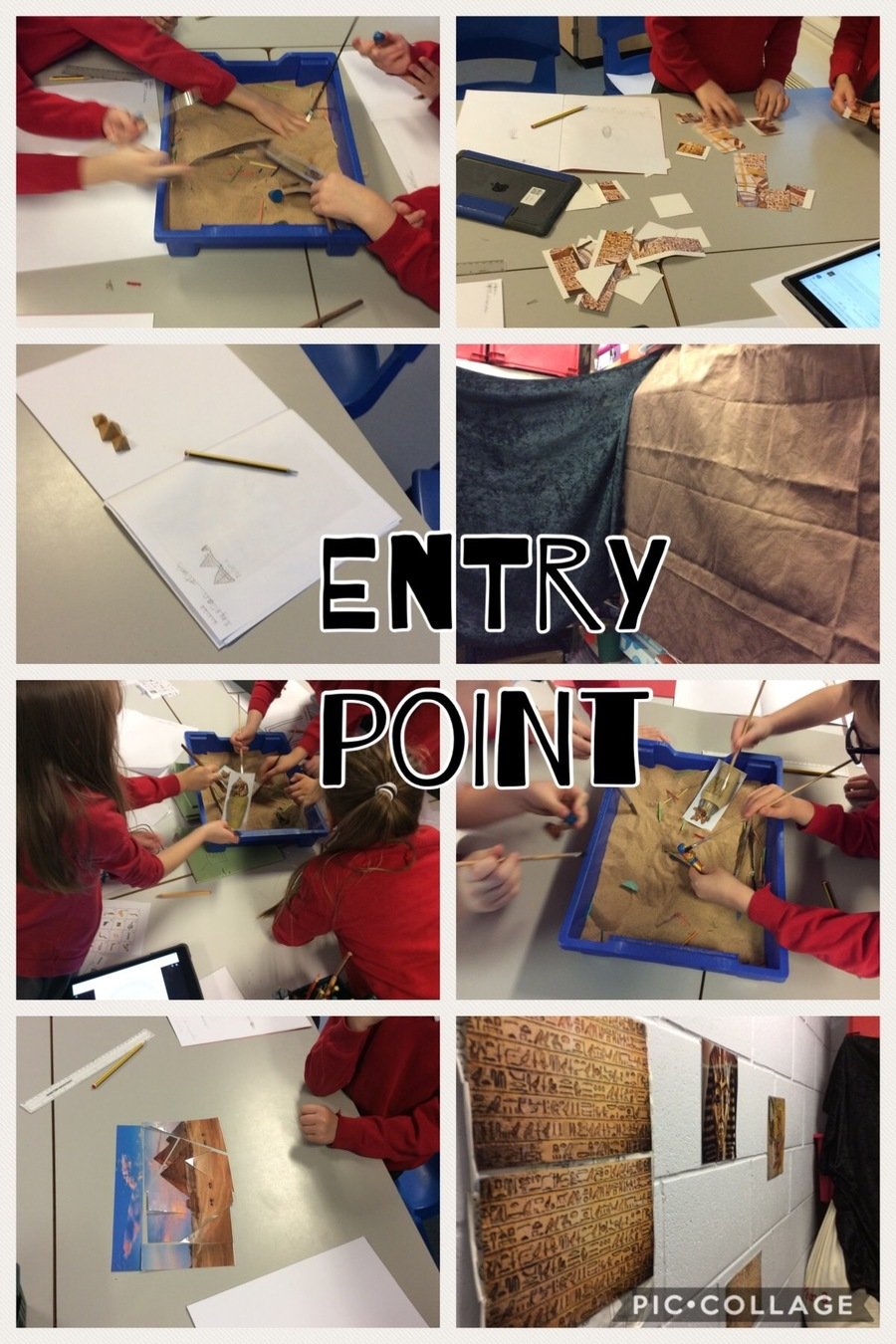 History Days
On Thursday 16th January, the children had a visit from History Days. During the day, Year 3 learnt all about Ancient Egypt, Mummification, Egyptian artifacts and much more. The children had a fantastic day and loved every second.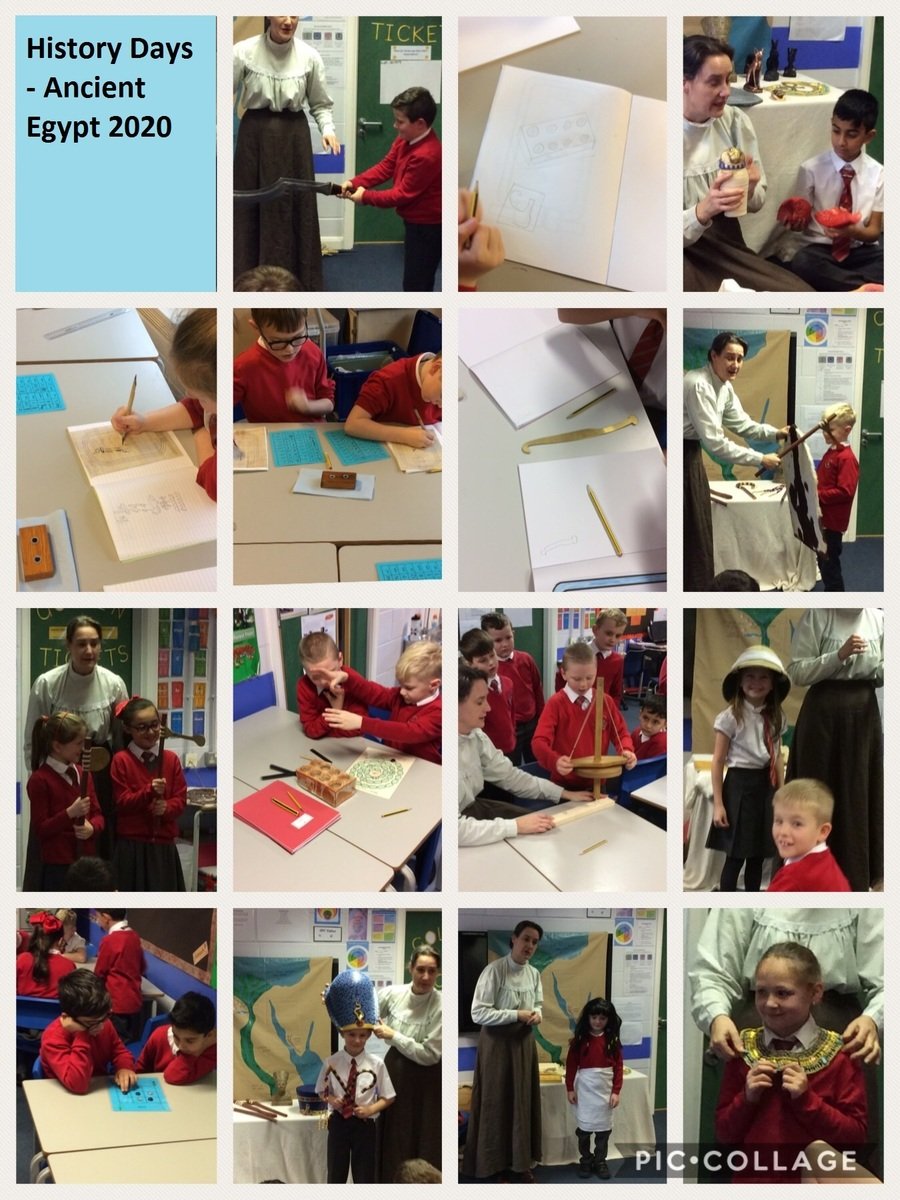 Year 3 have been learning all about mummification and what the process was like. In class, we mummified our very own pharaoh's (tomatoes) using the same process that would have been used back in Ancient Egypt. The children loved this lesson and I think we may have the next Anubis in our class!
Exit Point
For their exit point the children created pyramids made of different materials such as cardboard, sugar cubes and lego.
How Humans Work
The human brain controls all of the body's functions. As well as controlling our every move, the brain also provides our mental and cognitive abilities. It has a complex anatomy with two hemispheres, the right and the left, linked by nerves. The outer layer is the cerebral cortex which contains the motor and sensory areas associated with movement and the senses, and other behaviour associated with language, understanding and 'humanness'. Deeper areas process information about vision and hearing.
In this topic we will be finding out:
In Science, we'll be finding out:
That we need light in order to see

How human teeth compare to animal teeth How our body uses food and water

How our heart works to keep us alive

All about skeletons and muscles

About the human life cycle

Why exercise is good for us

How tobacco and alcohol harm the body Which foods keep us healthy and why
In Technology, we'll be finding out:

How to plan and prepare a healthy meal
In International, we'll be finding out:
About people's health problems

If we can improve the health of the world's children
Entry Point
For the entry point, the children had a visit from a real life dentist and they got to look at dental equipment, ask questions and learn all about how to keep teeth healthy.
The children learnt all about the heart and the importance it has within your body. The class then completed a science investigation to see what effect exercise has on your heat rate. The children had to make a prediction on what they thought might happen and then completed five different exercises (sitting, walking, jogging, jumping and sprinting). After each exercise the children measured their heart rate using their pulse or heartbeat.
Year 3 learned all about our eyesight and how we can see things. The children learnt light travels within a straight line and reflects off objects and travels into our eyes. The children conducted a science test by seeing how light travels into our eyes by using CD's to represent parts of our eyes and a torch as the light. They then tested the light by shining it through the holes within the CD's as light does when it enters our eyes.
Chocolate
Wouldn't it be amazing if chocolate grew on trees? Well, it does! Wouldn't it be amazing if I said we were going to make some chocolate? Well, we are! And we're going to discover even more amazing things about chocolate…
In this topic we will be learning:
In Geography, we'll be finding out:
Where cacao trees are found
About the factors affecting the growth of cacao trees
About other cash crops
In History, we'll be finding out:
Who first discovered chocolate
Who took the first chocolate to Europe
About the importance of cocoa beans for trade
In Science, we'll be finding out:
About the ingredients in chocolate
If chocolate causes tooth decay
Why chocolate wrappers are made from special materials
What the melting point of chocolate is
In Technology, we'll be finding out:
How to make our own chocolate
What we can add to chocolate
In Art, we'll be finding out:
How to design a wrapper for our chocolate bar
In International, we'll be finding out:
What fair trade chocolate is
What other fair trade products there are
How important chocolate is