All of the children made an amazing effort with their costumes for our people of the past exit point.
Our World Book Day entries.
Friday 8th January PE lesson
Please chose one or more of the videos that your classmates have made for your PE lesson today.
Please make sure you warm up properly and don't do any stretches that feel painful. It is very important to make sure you do them safely.
If equipment is used in the videos (like weights) you can do it without them, or you could use a tine of beans/water bottle etc.
Everyone has done a brilliant job. Well done!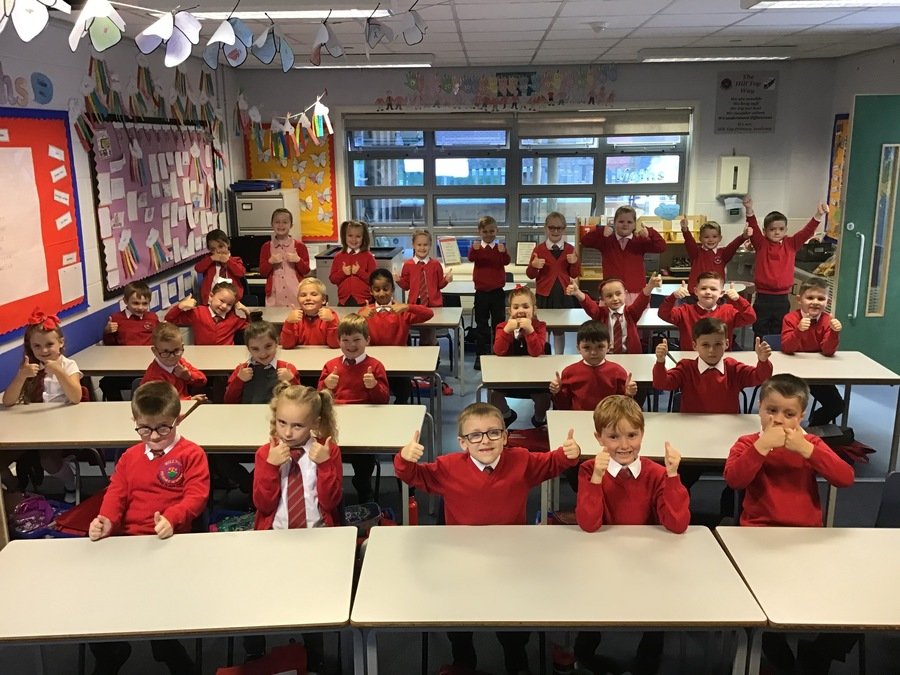 Year 2
The adults working in Year 2 this year are - Miss Monaghan (Mon, Tues, Wed AM) and Mrs Secker (Wed PM, Thurs and Fri). The teaching assistant is Miss Mattinson.
Important things to know:
PE is on Friday (Chn will need outdoor kits).
Children should read three times a week at home and will be listened to once a week in school.
Accelerated reader will take place daily; however, children will choose their level book from a selection in the classroom.
Homework will be sent from Miss Monaghan and Mrs Secker on a Wednesday. Children have a week to complete this work and bring it back by the next Wednesday.
Communication will be sent via the app so please keep an eye on this to stay up to date.
Our first topic is Earth Our Home - please see below for information.
All children need to bring a water bottle each day that has been cleaned and refilled at home.
Other notes
There will be a parents meeting early on to discuss how your child has settled into Year 2 and for you to discuss any questions with us. More details will be sent shortly.
There will be a SATs meeting later on in the year to provide you with some information regarding these.
People of the Past
The big idea: History is one big story, filled with important people who did many great things - scientists, rulers, artists, writers, explores. By learning about these people and what they did, we can find out more about the qualities that make someone great.
Entry point:
We have learned about the lives and work of famous activists from the past. We looked at Rosa Parks and Martin Luther King Jr.
Suffagettes - This week we looked at activists from the past and our English lessons focused on the Suffragettes. We were really interested to find out how different things were a long time ago and how people wanted to change things. Below is a selection of our fact files and speeches.
In Topic, we looked at the rallies and protests carried out by the Suffragettes. We looked closely at the banners they made and then created our own in our groups.
History Task - We have been looking at rulers and focused on the life of Queen Elizabeth I. Below is some writing about her life and what we would do if we were King or Queen for the day!
Art task
We looked at the life and work of Georgia O'Keeffe and have created some work in her style.
Maths - We have been learning about 2D and 3D shapes. We learnt about the properties we use to describe these and then sorted our shapes into different groups.
Exit point:
We are people of the past. Look at our amazing outfits!
Brainwaves
Waking our brains up...
Earth Our Home
Unit Summary
All living things – plants, animals and people – have a home or somewhere to live that we call a 'habitat'. A habitat can be huge like the ocean or small like a leaf. A habitat could be a forest on the other side of the world or it could be a tree in our local area. Do you know any habitats?
Explaining the Theme
In Science, we'll be finding out:
About the plants and animals living in forests

About different types of trees

About plants and animals that live in other habitats

How to sort living things into different groups

What a micro-habitat is and what creatures live there

How animals are adapted to their environment

How living things depend on each other
In Technology, we'll be finding out:
How to make a habitat and nesting box for bees
In International, we'll be finding out:
About the loss of the world's forest habitats

About Earth Day and how we can help our planet
Entry Point - 14.9.20
This morning we investigated the school grounds and wildlife garden as part of our entry point. We looked at the various different habitats and we enjoyed documenting our findings on the iPads. We also found lots of creatures!
21.9.20
Our English work this week has been based around the 'Tin Forest' story. We have used our work on question marks in SPAG to create hot seating questions and have sequenced and re told the story during our English lessons. There is a video attached below if you would like to share the story with each other at home.
Our science work this week has been exploring microhabitats and collecting data about them.
We have found out all about food chains and have made some models to represent them.
We have been reading 'Here We Are - Notes for living on planet Earth' by Oliver Jeffers this week. We have created our own information leaflets to tell younger children about the importance of looking after the world.
Have a read of our own 'Notes for Planet Earth' below.
Science Task - We learnt about the basic needs of animals and humans. We learnt about the importance of each and then created our own mind maps to demonstrate our new knowledge.
We talked about how important bees are to the environment and ways to save them to help save our planet.
Our exit point: Habitats for sale!
Autumn 2 - Stories people tell...
The big idea: Many of the stories that we enjoy today are influenced by the stories that have been passed down through the ages. By studying older stories, such as myths and legends, we can become storytellers too, writing and performing stories to entertain people today.
Entry point: Story Sacks
We worked in groups to create a simple story using only the props provided. We had to work together and use our existing knowledge of stories to act out an interesting sequence of events to everyone. Some of them certainly made us laugh!
The first story we learnt was the traditional tale of Hansel and Gretel. We created story maps to re tell the story and then used these to help us write them out.
Geography task:
We have made maps on the Hansel and Gretel forest with a key.
We have planned some alternative endings to the fairytale 'Rumplestiltskin'.
Fairytales often have Kings and Queens in them. In DT, we have designed and made our own crowns.
Prince Cinders!
This week we have been looking at fairytales with a twist! We really enjoyed reading the story Prince Cinders by Babette Cole. We then compared this story with the traditional fairy tale of Cinderella. Together, we found similarities and differences between the two of them and recorded these on a venn diagram.
In English we have been developing our skills in expressing opinions about different texts. We thought about which story we enjoyed more and gave reasons for this.
Music - We listened to the story of 'Peter and the Wolf' being told by an orchestra. We enjoyed watching the different sections and matching the characters to the correct instrument.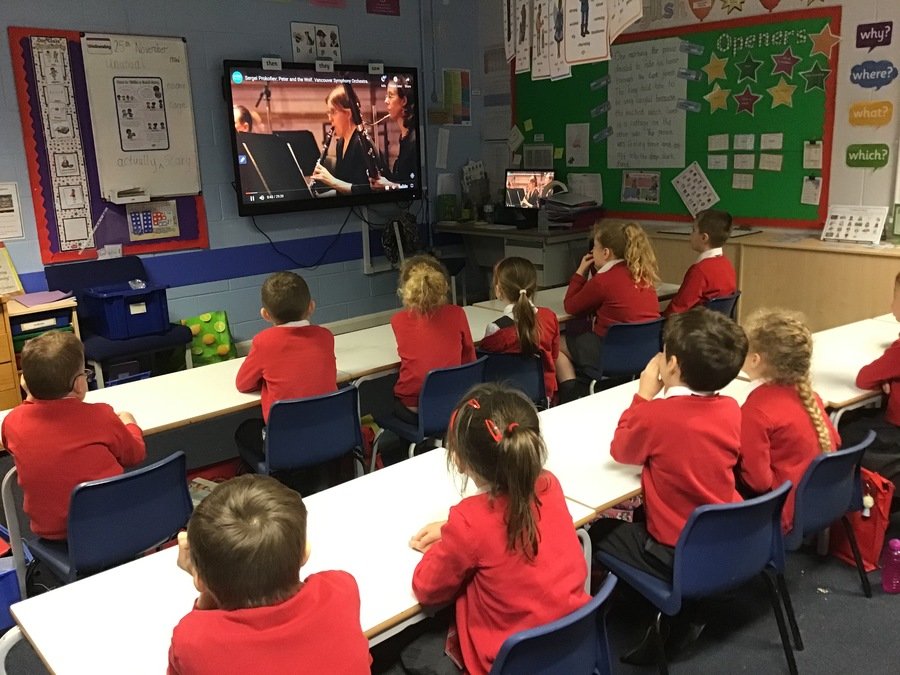 We have had a lovely musical afternoon creating pieces of music to reflect fairy tale characters. See if you can guess who these pieces of music fit with!
English - Using our new knowledge of fairy tales, we have planned and created our own. We hope you enjoy reading some of them!
RE - Our focus this term has been Christianity. We have been looking at the importance of Advent for Christians and have created our own Advent wreaths.
Computing - In our topic, we have been looking at legends. We learnt about the legend of King Arthur and then created our own retellings of the legend using iMovie. We have added some below for you to watch!
English - After learning about the legend of Robin Hood, we created wanted posters of him. We used our knowledge of adjectives and expanded noun phrases to make them detailed.
We read a Swiss legend called William Tell and listened to the Rossini piece of music called William Tell. We used shadow puppets to retell the story with the Rossini music as a backing track.
We had to do home learning for the last week of term before Christmas. Here's some pictures of us having our party day at home and doing some work!