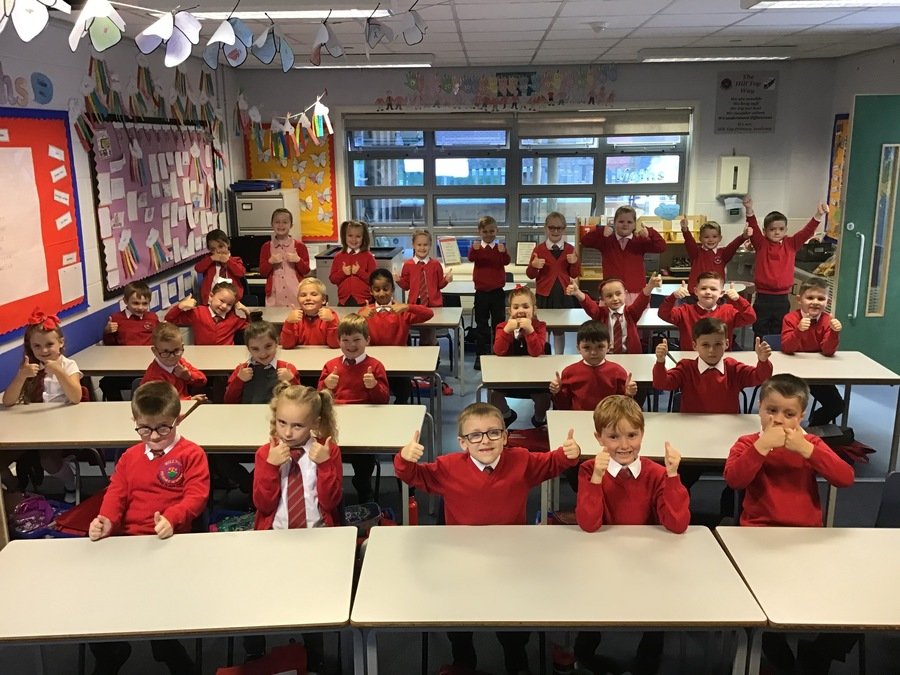 Year 2
The adults working in Year 2 this year are - Miss Monaghan (Mon, Tues, Wed AM) and Mrs Secker (Wed PM, Thurs and Fri). The teaching assistant is Miss Mattinson.
Important things to know:
PE is on Friday (Chn will need outdoor kits).
Children should read three times a week at home and will be listened to once a week in school.
Accelerated reader will take place daily; however, children will choose their level book from a selection in the classroom.
Homework will be sent from Miss Monaghan and Mrs Secker on a Wednesday. Children have a week to complete this work and bring it back by the next Wednesday.
Communication will be sent via the app so please keep an eye on this to stay up to date.
Our first topic is Earth Our Home - please see below for information.
All children need to bring a water bottle each day that has been cleaned and refilled at home.
Other notes
There will be a parents meeting early on to discuss how your child has settled into Year 2 and for you to discuss any questions with us. More details will be sent shortly.
There will be a SATs meeting later on in the year to provide you with some information regarding these.
Autumn 1
Brainwaves
For the first week back in school, we will be learning about our brains. We will be finding out about neurons, looking after our brain, growth mindset and how to be a good learner.
Brainwaves
Waking our brains up...
Earth Our Home
Unit Summary
All living things – plants, animals and people – have a home or somewhere to live that we call a 'habitat'. A habitat can be huge like the ocean or small like a leaf. A habitat could be a forest on the other side of the world or it could be a tree in our local area. Do you know any habitats?
Explaining the Theme
In Science, we'll be finding out:
About the plants and animals living in forests

About different types of trees

About plants and animals that live in other habitats

How to sort living things into different groups

What a micro-habitat is and what creatures live there

How animals are adapted to their environment

How living things depend on each other
In Technology, we'll be finding out:
How to make a habitat and nesting box for bees
In International, we'll be finding out:
About the loss of the world's forest habitats

About Earth Day and how we can help our planet
Entry Point - 14.9.20
This morning we investigated the school grounds and wildlife garden as part of our entry point. We looked at the various different habitats and we enjoyed documenting our findings on the iPads. We also found lots of creatures!
21.9.20
Our English work this week has been based around the 'Tin Forest' story. We have used our work on question marks in SPAG to create hot seating questions and have sequenced and re told the story during our English lessons. There is a video attached below if you would like to share the story with each other at home.
Our science work this week has been exploring microhabitats and collecting data about them.
We have found out all about food chains and have made some models to represent them.
We have been reading 'Here We Are - Notes for living on planet Earth' by Oliver Jeffers this week. We have created our own information leaflets to tell younger children about the importance of looking after the world.
Have a read of our own 'Notes for Planet Earth' below.
Science Task - We learnt about the basic needs of animals and humans. We learnt about the importance of each and then created our own mind maps to demonstrate our new knowledge.
We talked about how important bees are to the environment and ways to save them to help save our planet.
Our exit point: Habitats for sale!