Welcome! Our teachers this year are: Miss Parkinson and Miss Colquhoun. Mrs O'Donovan and Mrs Thornton will also be teaching R.E. and French every week.
Things to remember:
Wednesday and Friday - P.E. days

Thursday - Spelling test

The children will record any homework or important things they need to remember in their planner. Please ensure planners are signed each week.
Children should read their reading book at home at least three times every week and have their reading record signed by an adult each time they read.
The children will bring home a set of spellings to learn each week. Maths homework will be set weekly, along with a piece of English or topic homework. The dates to hand homework in may vary depending on the type or length of the task.
Summer 2 - The Holiday Show
Entry Point:
For our new topic, 'The Holiday Show', we went on a class trip to Scarborough! The children has a lovely day and were able to experience the area as tourists. They even interviewed some local people!
The Big Idea:
We will be finding out about our responsibilities as tourists, and the impact that our choice of holiday and travel destination can have on the human and physical environment.
Exit Point:
Year 5 designed and made some fantastic African masks using a variety of materials. Take a look at their amazing results.
Maya Maths Magic!
The children had a brilliant time on Tuesday, learning how maths could be linked to our topic. They carried out an investigation about the pyramids, which they discovered followed an interesting pattern involving square numbers. They also looked at the Maya number system and calendars - these were incredibly confusing! As well as this, they had the opportunity to look at examples of Maya artwork.
The Big Idea:
What holds an empire together? Perhaps it is faith - a belief in a single god or many different gods. Perhaps it is dependency - a need to work together and help one another. Or perhaps it is leadership - strong individuals whose power and wisdom are admired. These bonds help to make empires strong but the bigger they become, the more difficult they are to hold together...
Entry Task
The children were transported to Chichen Itza, using the Ipad app 'Google Expeditions'. They explored several Maya ruins, including El Castillo (pictured below). One interesting fact they learned is that the pyramids built by the Maya were usually made up of four sets of stone staircases containing 91 steps. If you count the platform resting on top, this gives a total of 365 - the number of days in one year. The Maya people had an advanced calendar system based on astronomical readings.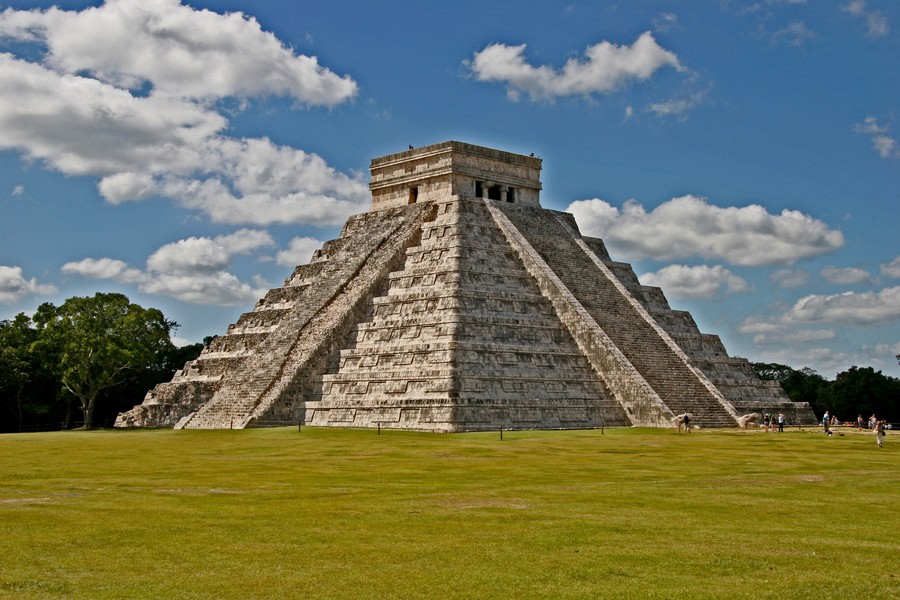 The children really enjoyed making fairground rides and games as part of this topic. It was very tricky as it was so technical, but they were very proud of their efforts. Take a look at the finished creations which were presented to our very own Dragons' Den panel of judges!
The Big Idea:
We all know that fairground rides are designed to thrill our senses, through fear, excitement and the unexpected. How are these rides powered in a way which enables them to speed up and slow down at just the right moments, whilst staying on a track that twists upside down?
These mysteries will be revealed as we learn more about the science behind energy, forces, sound and light.
Entry Task
The children were challenged to create their own fairground rides using materials found in the classroom. They had some very imaginative ideas!
Autumn 2 - Making New Materials
The Big Idea:
We are surrounded by amazing materials that can be shaped, combined, condensed, frozen, melted and burned. In this unit, we are going to experiment with different kinds of materials, and become cooks, chemists and creators of new materials.
Entry Task
Year 5 took part in a Warburtons bread making session as part of their entry task for this topic. They really enjoyed the experience and the bread was delicious!
Making New Materials - Exit Point
We invited our parents in for a 'Mad Scientist Afternoon' where we made playdoh, foaming monsters and gloop.