Summer 1 - Flowers and Insects
We have had a brilliant half term learning lots of facts about insects and have carried out lots of science investigation about plants too!
Exit Point
We took a trip down to the woods near school and had lots of fun identifying the different trees and plants we could see.
Our Learning
We have written non-chronological reports about insects this half term. We enjoyed listening to a very famous piece of muisc called 'The Flight of the Bumblebee' and learnt about the Russian fairy tale, called the Tale of Tsar Saltan, where it came from.
We have also learnt about the functions of plants and the things they need to germinate and stay healthy once they are growing.
Knowledge Harvest
We painted lots of pictures of insects using a range of colours to make them look exciting!
Entry Point
We took a walk around our school grounds and took pictures of flowers and insects in the environment. We thought carefully about how to zoom in and get close up pictures of some of the things we could see.
Spring 2 - Buildings
In year 2 we have been cooperating with our partner with our Maths work on Statistics.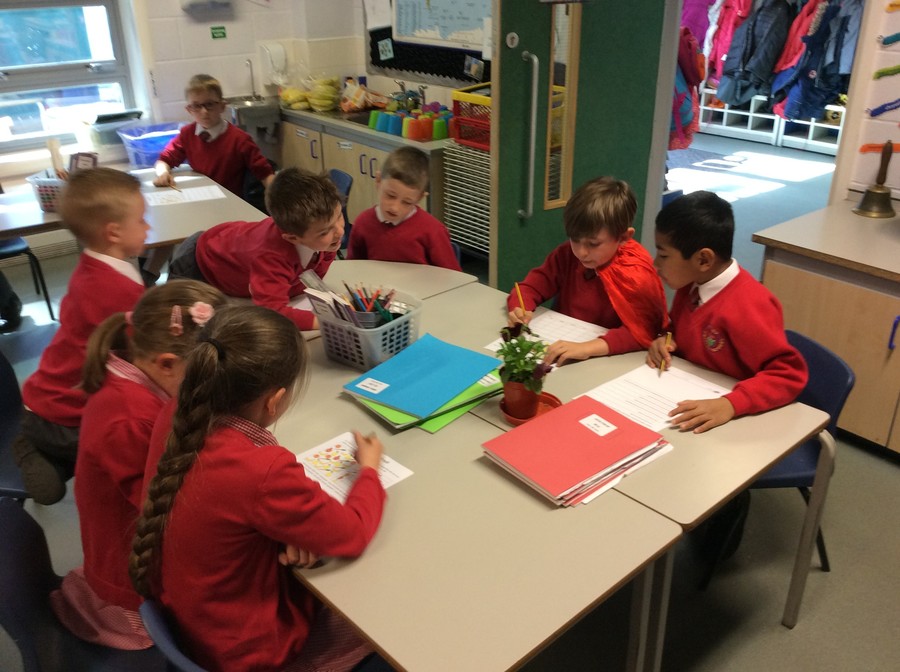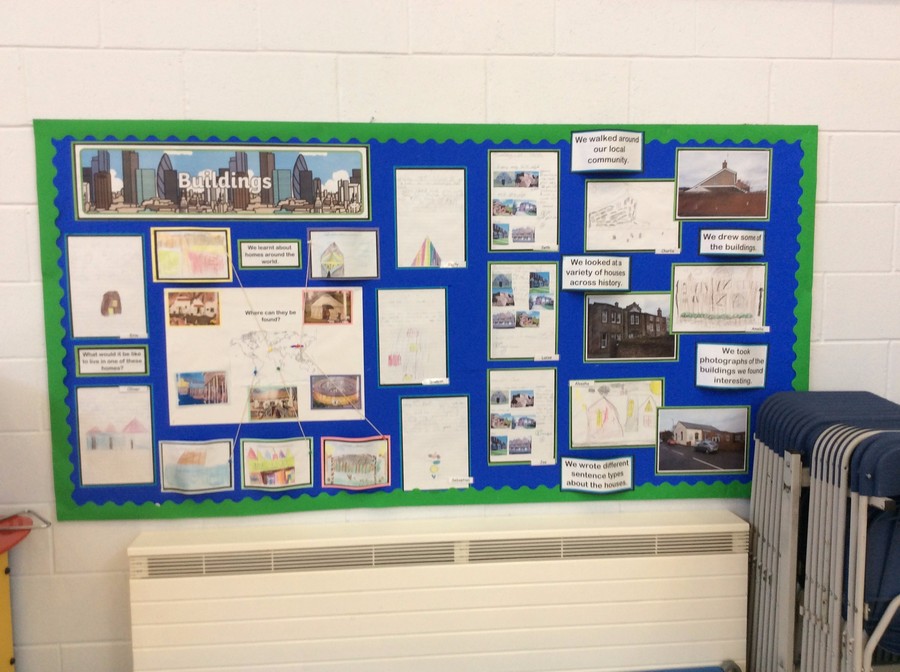 Spring 1 - People of the Past
Our Exit Point
Our assembly was the main exit point for this topic but we also tried to make videos of some of the famous people talking! This was tricky but we will try again soon.
Our Learning
We had lots of exciting activities in our learning this topic. We did an assembly about all of the different people we had learnt about and shared some of the facts we now know. We also shared some of our experiences at the Thackray Museum trip.
We learnt about the lives and work of:
Qin Shi Huang
Michael Marks (who founded Marks & Spencer
Florence Nightingale
Christopher Columbus
Leonardo Da Vinci
Wolfgang Amadeus Mozart
Edward Jenner
It has been a fantastic topic and we have learnt lots of new facts!
Our Entry Point
We all researched a different person for the entry point and shared our information with all the mums and dads. We even made a timeline of the different people and when they lived. We also thought about all the famous people we already knew about.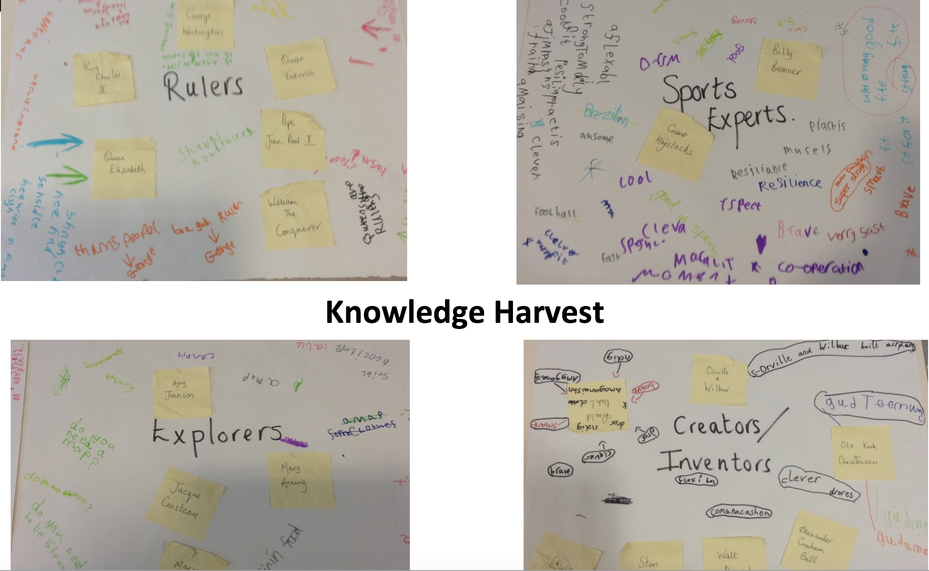 Autumn 2 - All Dressed Up
Our Exit point
We designed costumes for our Christmas play - Christmas with the Aliens. We played the aliens!
Our Learning
We did some cooked pitta breads in this topic too.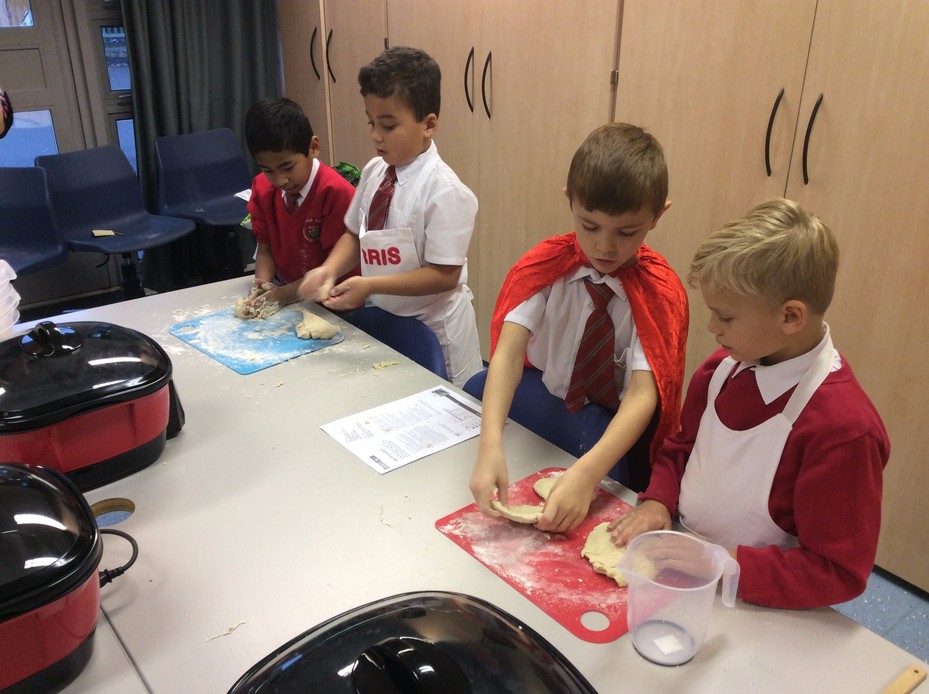 We learnt about the climates in different places and how this affects the clothes people would wear. We even wrote our own weather forecasts warning people to dress properly.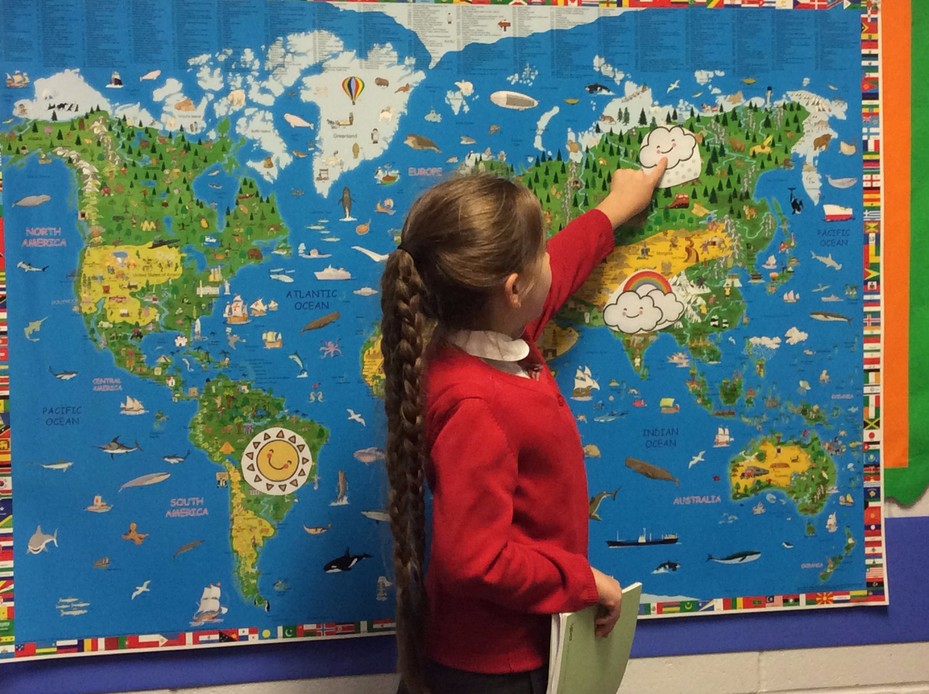 Entry Point
We designed our own costumes for people. Look at the interesting styles we chose!
Autumn 1 - Brainwaves / Live & Let Live
Live and Let Live
Our new topic is called Live and Let Live. We will be learning all about animals and plants.
Entry Point
On Wednesday we visited the Bluebell Woods and spotted lots of creatures even though it was a bit cold we saw lots of living things.
Exit Point
We invited our parents into see all the things we have been learning about already.
We asked the children how they would finish this sentence: To get better at learning I can...
Here's what they said:
"think"
"do more work!"
"Be a super listener"
"listen and concentrate more"
"be sensible"
"make more connections in the neurons"
"listen to the teacher"
"listen"
"work hard at school"
Some great ideas! Let's hope we can do all of those things this year!
Our Learning
This is our completed display with all of the learning we did in this topic!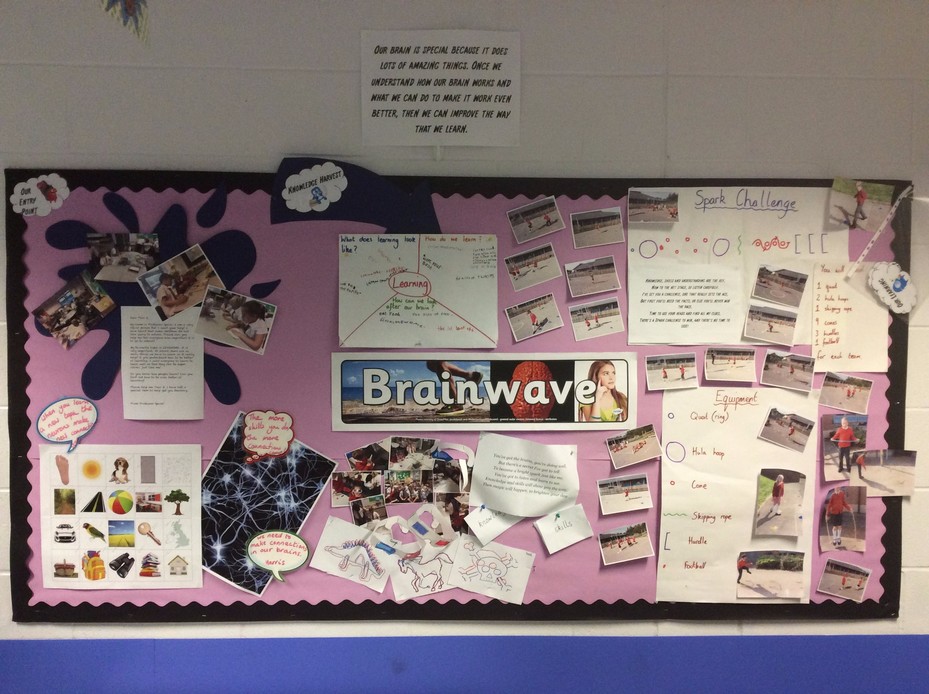 We received a pack of information (knowledge) to complete a very energetic task. It took a lot of work, but eventually we managed to work out what Professor Spark wanted us to do! We wrote instructions to show the knowledge we had about this task.
Knowledge + Skills = Understanding
Knowledge Harvest
In groups we thought about how our brains work: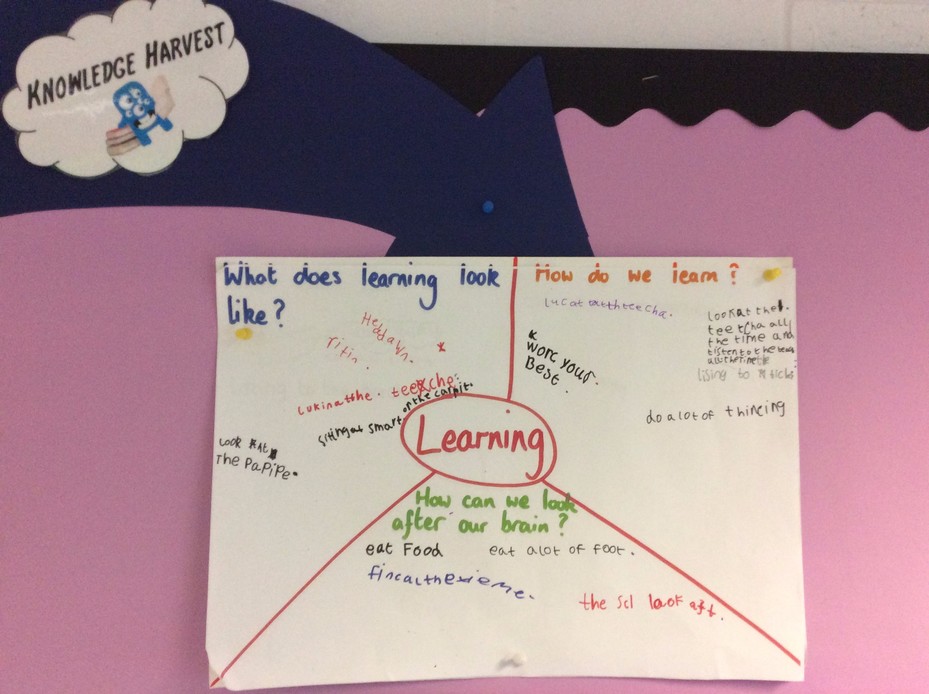 Our Entry Point
We received a letter from Professor Spark. He asked us to find out more about how people learn. We tried lots of different activities that involved using our learning skills.
We also thought about the connections in our brains (neurons) and how important it is to practice new skills to help us get better at them.