Year One
Welcome to our class page!
The adults in Year One are:
Miss Kerry and Miss Mattinson
Tuesday afternoons: Mrs Harris
Our IPC Topics this year are:
Brainwaves

A to B

All Dressed Up

Treasure Island

People of the Past

I'm Alive

Sensational
The topic letters for these will be posted on our web page at the start of each half term.
British Values- Democracy
Each day we vote on which book we would like to read at story time. Everyone gets their say and has a chance to share their opinion!
We are using 'Teach Your Monster To Read'!
Please use the unique username and star code found on the inside covers of your reading diary to login at home.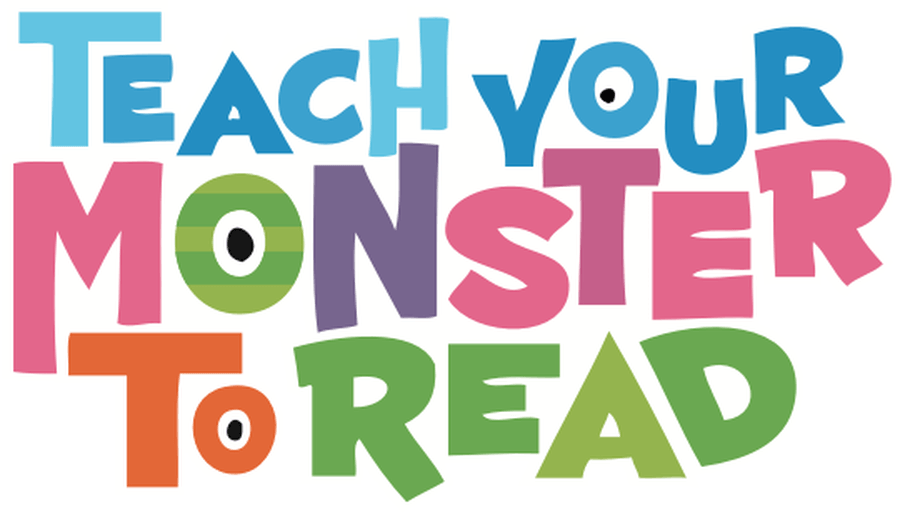 Spring 2: People of the Past
Entry Point: 'Through the Decades'
Wednesday 27th February
Today we spent our morning working with a partner from Year Two. We swapped classes and learnt about different decades through a range of activities. We sampled food from the 1970s, designed new glasses for Elton John, created our own timelines, created pop art images, painted images of the moon-landings and researched the Beatles! In the afternoon we learnt the 'Charleston' and made up our own routines with new friends in Year Two. We had a fantastic day!
On Wednesday 6th March we had our class assembly! The children did a fantastic job and enjoyed sharing what we have learnt since Christmas.
Significant People of the Past:


Week 1- We learnt about the french inventor of 'braille', Louis Braille. We found out about his life and how he overcame his blindness to succeed in creating a language which is used worldwide.
Week 2- We have found out about the famous fossil hunter, Mary Anning, who discovered the first fish-dinosaur over 200 hundred years ago. We found out what it was like to be a fossil hunter and unearthed some mysterious rocks from the Hill Top Museum of Fossils.
Spring 1: Treasure Island
Our first day back after Christmas was completely pirate-themed! In the morning we created mind-maps of everything we already know about pirates. We added pictures with labels and sentences to show as much information as we could.
We thought:
pirates like gold and treasure and sometimes hide it
pirates might have a wooden leg, an eye patch and a big hat
some pirates have a parrot
pirates say 'arr!'
pirates make maps and to show where the treasure is hidden, they put a big 'X marks the spot!'
pirates travel in ships
We want to know:
Where do pirates sleep?
What do pirates eat?
Where do pirates come from?
How do you become a pirate?
Entry Point
For our Entry Point we had a pirate afternoon! We dressed up as pirates, made eyepatches, treasure maps and found out our pirate names using our initials! We also watched part of the film 'Pirates!' and talked about what the pirates and pirate ships looked like.
All pirates are good at treasure hunts! Today we had a treasure hunt for clues on the famous pirate, Blackbeard. We put the clues together and created word maps to show what we learnt. We are LOVING our pirate topic so far!
Pirate Yoga!
We have really enjoyed our pirate yoga stories to calm our bodies and focus our minds. We especially love using our legs to row the boat and our feet to answer the pirate phone!
Geography
As part of our challenge passports we had to build the world map jigsaw! It was tough, but we used lots of co-operation and communication to complete it.
We also creates play dough maps to help pirate Long John Silver to find his shipmates! Each of them had been marooned on a different continent so our maps showed where he would need to visit to rescue them. It was tough, but we think they were great maps!
Volleyball Competition!
This half-term we entered a volleyball competition. We worked really hard throughout all of our P.E. lessons to learn the skills we needed. Our hard work paid off and we won!
Valentine's Disco!
Tonight we are celebrating Valentine's Day with a disco!
Autumn 2: All Dressed Up!
During our topic 'All Dressed Up' we are being scientists and investigating different materials.
We learnt the names of different materials and their properties and which materials are man-made and which are natural. In English, we learnt the story of 'The Elves and the Shoemaker' and retold this using actions, puppets and finally in writing!
We used iPads to make word clouds of adjectives to describe different materials.
Entry Point
We created t-shirt designs for the Autumn/Winter 2018 'Build a Bear' collection using a range of materials! We were very excited to undergo the challenge of creating something worthy of the amazing teddies! We had a few challenges including cutting the fabrics and attaching them to the t-shirt template. We had to use lots of resilience to overcome these!
We have had a very special visitor today . Mr Roop Singh came into our Assembly to talk to us about Sikhism. He talked to us about all of God's wonderful and varied creations, and how we are all different and this should be celebrated. He also explained to the children all about his Sikh ' uniform'. The children thoroughly enjoyed his visit.
LGBT Families
We listened to the story of Tango, a penguin who has two daddies. We talked about our families and found out that they looked different in each house! Each of us drew a picture of my family. We talked about how some of families live in the same house as us, and some live in different houses.
Rememberence Sunday
We watched the CBeebies video which follows a rabbit through a field of poppies and learnt about why poppies are important. We carried out our own 2 minute silence and then each made a beautiful paper poppy. Some of us took our poppies to Rememberence Sunday services as a mark of respect. We were incredibly proud of how mature year one were during this special day.
During our topic 'From A to B' we will be learning about different forms of transport and it's history. As part of this, we are learning abou the Rainhill Trials of 1829. The trials were a competition held to find the best locomotive engine and 5 took part. The winner was Stephenson's Rocket! We are all looking forward to seeing this engine on our upcoming visit to the National Railway Museum!
Exit Point
Thank you to all the parents and grandparents that came into school to help us build vehicles for our exit point! We had an amazing afternoon and the finished products were wonderful.
Pedestrian Training
This week we were taught how to cross the road using the Green Cross Code. Amber and Matt from the Leeds City Council Road Safety team taught us the important rules we need to follow when walking by, or crossing a road.
Food Technology
Year One made fruity faces using fruit and vegetables we chopped ourselves! We were shown the correct ways of holding a sharp knife and how to use it safely. We think our faces look good enough to eat!
Happy Halloween!
To celebrate Halloween we all helped to carve out a pumpkin! We were very interested in the strange seeds inside and washed them to see what happened.
National Railway Museum
We had an amazing day on our visit to the National Railway Museum! We took part in a workshop on the famous 'Rocket,' which we learnt about in class and watched a 'Punch and Judy' puppet show!
Making trains
Today we built our model engines using cardboard and plastic we have brought in from home. We found attaching some of the materials together a little tricky and had to use resilience to make sure they worked.
Thursday 6th September- Parents Meeting
Please see below for the letter given out at tonight's meeting.
Our first IPC topic this year is Brainwaves! We will spend the first two weeks learning about how our brain learns best and what we can do to improve our learning. Among other things we will work in teams and co-operate to make jigsaws, learn how to keep our brain healthy, test our resilience in P.E and build our growth mindset.
During our first few weeks we have all settled in really well! We are using the provision areas in and outside our classroom to complete our Challenge Passports and expand our learning.
British Values
Each week we discuss the British Values 'Picture News' and share our thoughts.